New report from What Car? suggests that EV remain a tiny share of the UK new car market.
As car magazines go What Car? is on the dull side of spectrum. But it does have a wide and large circulation.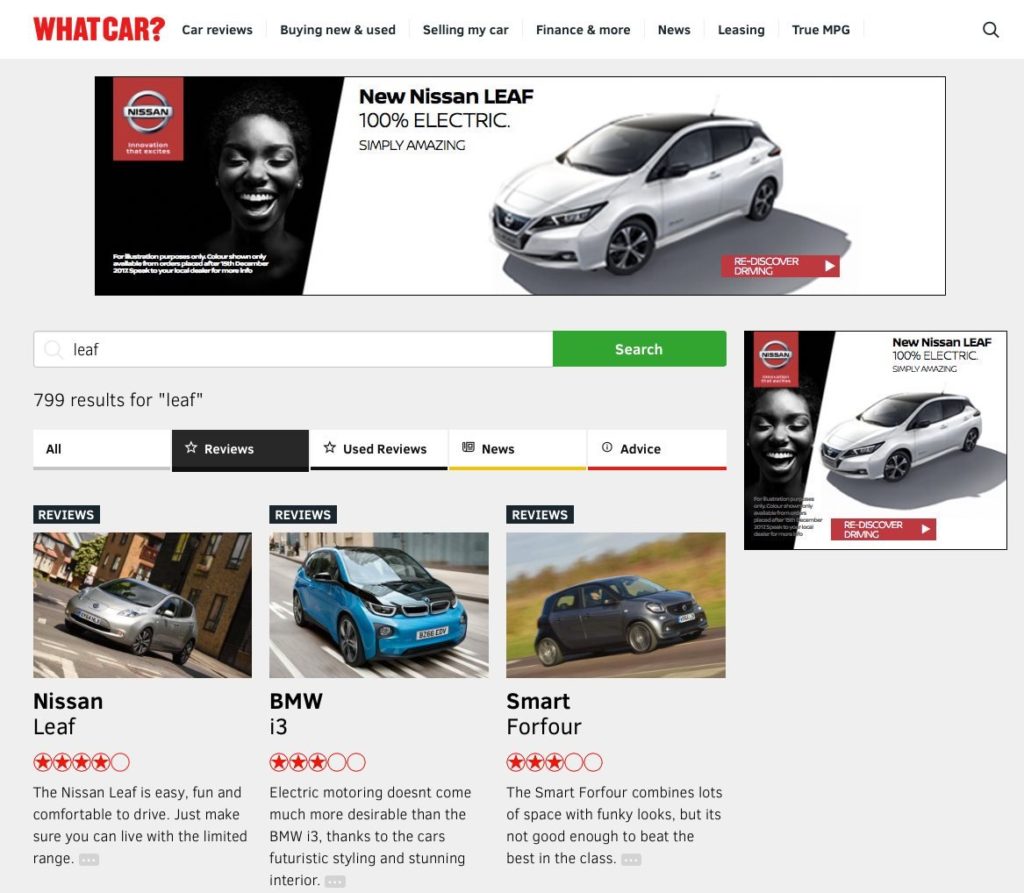 Just one in 100 car buyers are actively looking at new electric vehicles despite the Government announcing an investment of over £500m in incentives and infrastructure, according to data released by What Car?
In the two weeks since Chancellor Philip Hammond caused mass confusion over the future of cleaner diesels in his Budget, analysis of new car enquiries by What Car? has shown no immediate downturn in consumer interest in diesels; a third (30%) are still considering the fuel type.
Mr Hammond also announced plans to extend the Government's Plug-In Car Grant to 2020 – the equivalent of a £100m investment – and a further £400m to increase electric vehicle charging points.
But despite new car buyers being able to secure significant discounts in What Car?'s New Car Buying Marketplace of over 30% or £8,000 on electric models like the Nissan LEAF and over 40% on the Renault Zoe, two thirds of car buyers are still looking for petrol cars. Searches for the best deals on hybrids like the Toyota Prius on What Car? account for 8% of all dealer enquiries.
From April 2018, the Government intends to increase taxation on new diesel cars from April 2018, unless they meet a new standard called Real Driving Emissions, Step 2 – a certification that does not come into force until 2020, meaning that no new cars will be able to prove they meet it. Smart move by Hammond to create confusion.
Steve Huntingford, editor of What Car?, explained: "Interest in electric vehicles is at an all-time high, with some excellent new cars on the market this year, greater range and shorter charging times than ever and some very attractive discounts available to tempt buyers.
"But the fact remains that the car-buying public is only at the start of the journey from switching from engine cars to electric ones – and until more people are convinced of the benefits of electric cars the Government should be trying to encourage people to move into newer, cleaner cars rather than punishing them for doing so with added taxes.
"Right now, it is clear the Government's strategy to demonize the new, low-CO2 clean diesels rather than introduce a car scrappage scheme to take older, dirtier diesels off the road and protect the CO2 targets, is not having the impact the Chancellor wanted."
What Car? should review a Tesla Model S to pick up some interest.