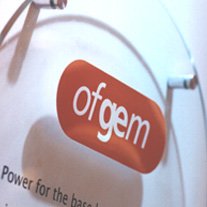 Quarterly Report Issued
The latest RHI report has been published by Ofgem. The full report is available from the Ofgem website.
The report highlights are shown below: We can see that the scheme is gaining some momentum from a slow start.
(RHI) – Key figures
Quarterly results (October to December 2012)
• 426 new applications were received between 1 October and 31 December, and 409 installations were accredited under the scheme – an 80% increase on the number of installations accredited in the previous quarter (227).
• 72 megawatts(MW) of additional capacity was added to the scheme (of which 1.9MW came from preliminary accreditations) during the last quarter a 47% increase on that added within the previous quarter (49.04 MW).
• £1.3 million in scheme payments were made – a 53% increase on those made within the previous quarter (£849,406).
• 1 installation was rejected as the applicant had received a grant from public funds.
• 1 biomethane plant was registered in the last quarter which is the first on the RHI scheme.
• The enquiries line is averaging over 2000 calls a month with an increase in recent months and a peak of approximately 3500 calls in Nov 2012
As a reminder the Ofgem site has a short description of the RHI scheme.
What is the RHI?
The Renewable Heat Incentive is a financial incentive scheme for renewable heat generation that will help the UK reduce carbon emissions and hit its EU renewable energy targets. For an overview of the main eligibility criteria, application process and ongoing obligations under the scheme please see 'The Renewable Heat Incentive – Financial support for renewable heat technologies' leaflet below. For more detailed information on the scheme please refer to the RHI Guidance Document which is available on the how to apply for accreditation page.
DECC is responsible for the policy and regulations underpinning the scheme. Please visit the DECC RHI web page for further information. Ofgem E-Serve administer the scheme on behalf of DECC. This builds on our current portfolio of successful environmental programmes that we administer, including the Renewables Obligation and Feed-In Tariffs schemes.
Phase 1 of the RHI supports generators in non-domestic sectors (industrial, commercial, public sector and not-for-profit) and producers of biomethane.  Support for domestic installations under the scheme is intended for future phases of the scheme – please check the DECC website for updates. In the interim, a domestic installation may be eligible for support under the Renewable Heat Premium Payment (RHPP), as discussed below.
Renewable Heat Premium Payment
DECC and the Energy Saving Trust are responsible for administering Renewable Heat Premium Payment (RHPP). Ofgem is not in a position to respond to queries on the RHPP.  If you would like further information on the RHPP please visit the RHPP page on the DECC website. Alternatively contact the Energy Saving Trust which has been named as the administrator of the scheme via phone on 0800 512 012.