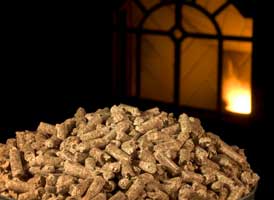 What is a Renewable Heat Incentive?
A Renewable Heat Incentive (RHI) is a subsidy paid by The UK Government, through its Office of the Gas and Electricity Markets (OfGEM), to a qualifying producer of heat. An RHI scheme is being introduced in The UK in two phases. During the current, first phase, RHIs are being paid to accredited, non-domestic producers of heat from nominated, non-fossil-fuel sources.
What are The UK Government's objectives in paying RHIs?
The EU 'Renewables Directive' or the'DIRECTIVE 2009/28/EC OF THE EUROPEAN PARLIAMENT AND OF THE COUNCIL of 23 April 2009 on the promotion of the use of energy from renewable sources' sets mandatory targets for proportions of Member States' final use of energy from nominated, non-fossil-fuel sources. For The UK, the target is 15%. The UK is obliged to achieve this target by 2020.
The RHI-scheme provides incentives for The UK to comply with The Renewables Directive. It also helps The UK to meet objectives of increased security of supply of energy and reduced emissions of greenhouse-gases from use of fossil-fuels.
Who is eligible to be paid it? For how long will it be paid?
Non-domestic organisations may apply now to OfGEM  for accreditation and payments under the RHI scheme. Owners of accredited heating systems receive payments for useful heat generated and metered. For example, an RHI is payable quarterly for twenty years for supply of heat from qualifying, non-domestic, biomass-fuelled, heating systems.
Can I afford to invest in supplying heat from wood-fuel?
Locally produced wood-fuel from sustainably-managed sources is a cheaper, less damaging, more secure and more sustainable source of heat than, for example, heating-oil or LPG.
Changing fuel used for heating from oil to wood-chips would typically halve fuel-costs. If using a qualifying, wood-chip-fuelled boiler, rated at less than 200kW, income from RHI-payments would, at typical fuel-rates in 2012 March, result effectively in free fuel and quarterly income of the order of 4p/kWh of useful heat metered.
When is an RHI-rate determined?
Once an installation is accredited under the RHI scheme, its owner will receive an appropriate rate of subsidy from OfGEM. Accreditation can only be given once an eligible installation has first been commissioned.
Is an agreed rate fixed?
Agreed RHI rates will be adjusted annually, normally in March, in line with inflation.
Download LC Energy guide to RHI