Introducing the GREYP from Rimac
Most of the electric bikes we have seen and used have been on the basic or limited assist side of the spectrum. That all changed yesterday.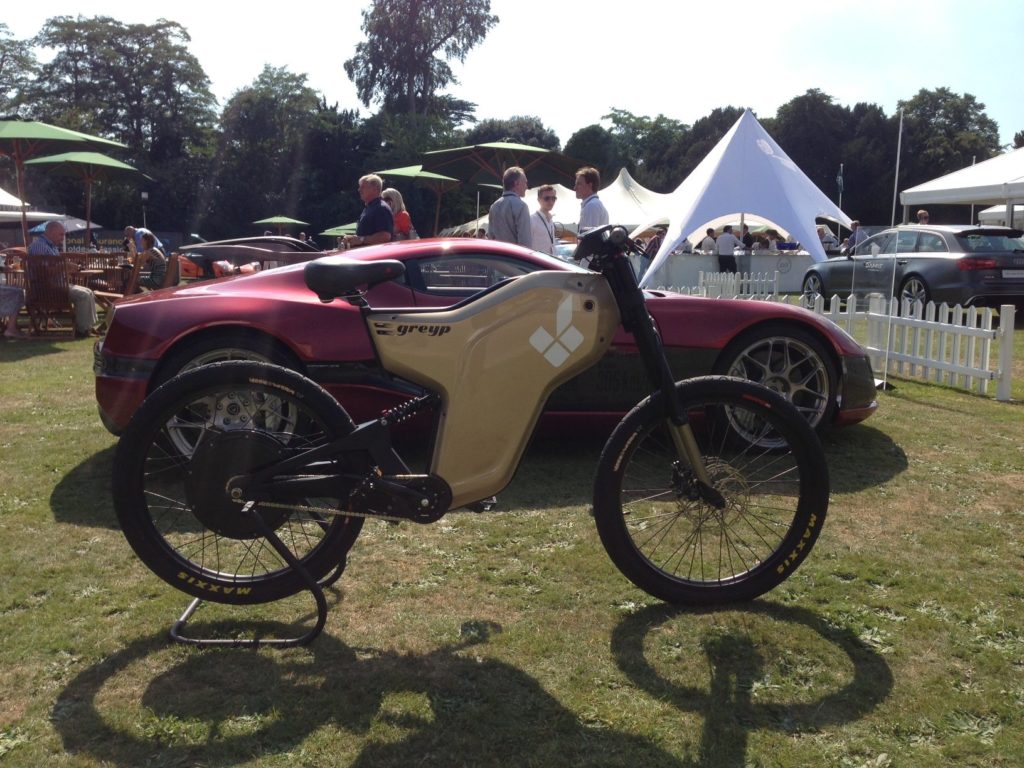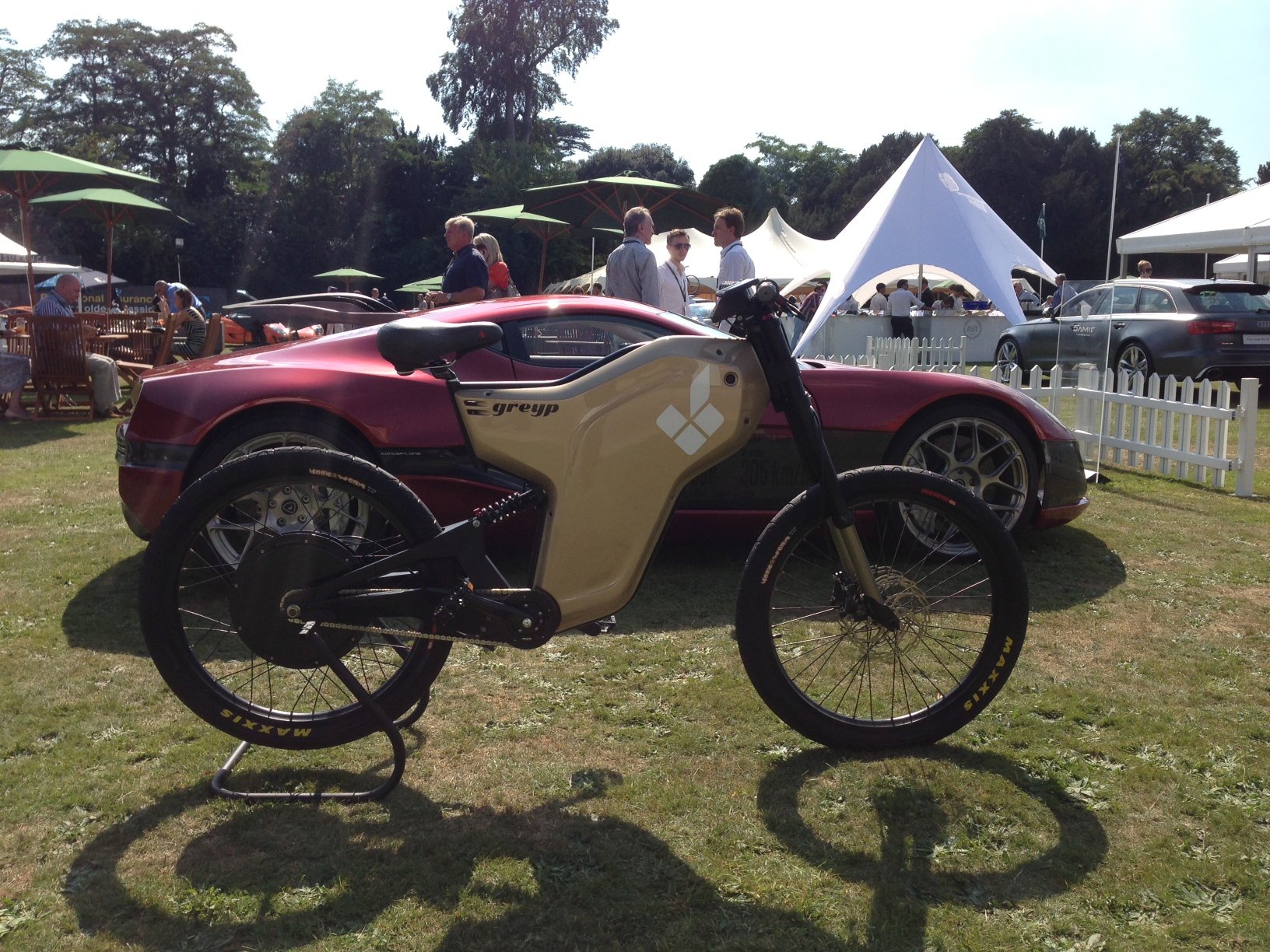 That all changed when we discovered the greyp. – The world's most advanced electric bicycle, or so they claim. And they are most likely correct. This thing is amazing: Look at these specs:
12 KW of power
120 Km range
65 Km/h top speed
80 min re-change time
Twin disc brakes on front wheel
Looks good
Available in the UK in 2014
Fingerprint security
We were attending the Salon Prive at Syon House and there amongst the fancy Ferrari, Porsche, Bentley, Pagani, Spyker, Mclarens and other exotic four-wheeled super cars was the electric bike or motorcycle looking a little left out. Rimec Automobill the main company were also showing their first electric car. Another fancy machine.
Learn more at http://greyp-bikes.com/