Volkswagen's CARIAD, the Volkswagen Group's software company, announced this week that it will source chips from Qualcomm to develop autonomous driving software, which the German carmaker has made the backbone of its future strategy.
Who is CARIAD?
CARIAD is an automotive software company in the Volkswagen Group that is consolidating and further expanding the Group's software competencies to transform automotive mobility. The company is developing the leading tech stack for the automotive industry with the mission to make the automotive experience safer, more sustainable, and more comfortable in a new way – for everyone, everywhere.
5,000 engineers and developers around the world are now working at CARIAD to build a uniform software platform for all brands of Volkswagen Group, which includes a unified and scalable architecture, an operating system and automotive cloud. The new software platform will first be deployed by the middle of this decade. In addition, CARIAD is working on outstanding digital automotive features, including ADAS systems, a standardized infotainment platform, software functions for linking powertrains, and chassis and charging technology, as well as new ecosystems and digital business models in and around the vehicle.
Qualcomm will supply system-on-chips (SoCs) for CARIAD's platform that is designed to enable assisted and automated driving functions up to Level 4, in which the car can handle all aspects of driving in most circumstances with no human intervention.
"We look forward to supporting CARIAD and its suppliers to deliver scalable and secure automated driving functions for Volkswagen Group vehicles through their selection of our open and programmable Snapdragon Ride Platforms," said Nakul Duggal, senior vice president & GM, automotive, Qualcomm Technologies, Inc. "As the amount of innovation and complexities increase, strong collaborations such as ours with CARIAD are a necessity to not only address aggressive time-to-market goals, but to deliver safe and reliable automated driving experiences for all."
The selection of Qualcomm Technologies, a specialist in the semiconductor industry, is the first of its kind for CARIAD, allowing it to define which high-performance computer chips are used for its platform and match them with its own software requirements. Under the leadership of CEO Herbert Diess, Volkswagen last year presented its NEW AUTO strategy, aimed at leading the Group into an autonomous and sustainable mobility future. Going forward, the Group will span everything from manufacturing and selling vehicles, to producing battery cells and offering energy services, to providing mobility solutions and developing and continuously updating software.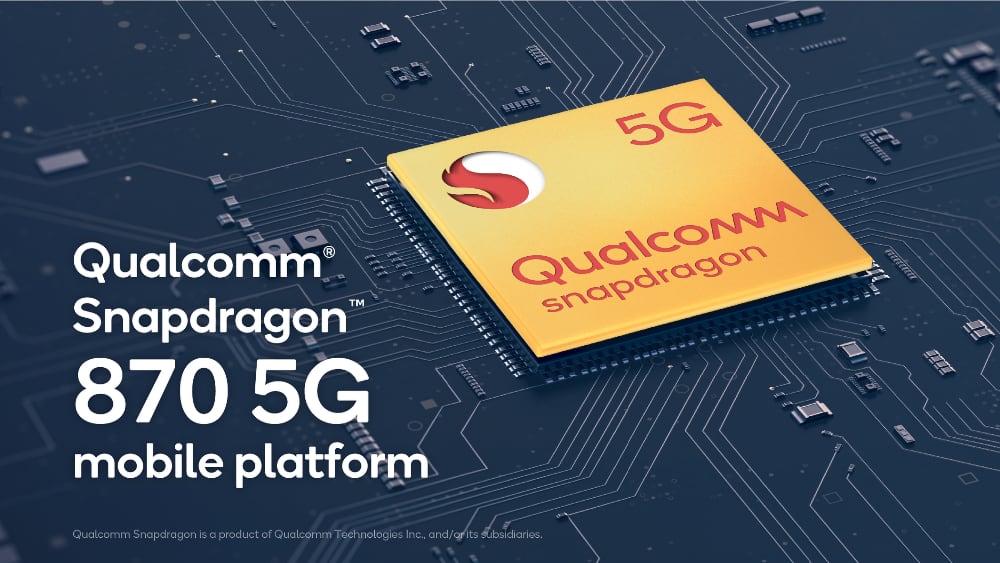 With Qualcomm Technologies' high-performance SoCs, the Group will be able to deliver a range of secure and scalable automated driving functions. CARIAD will use SoCs from the Snapdragon Ride Platform portfolio, which are optimally suited to the needs of the software developed by CARIAD.
"We are proud to be supporting CARIAD with Snapdragon Ride Platforms to support NCAP, active safety, to Level 4, self-driving, functionality, across the Volkswagen Group vehicles launching from the middle of the decade," said Enrico Salvatori, SVP & President Qualcomm Europe/MEA, Qualcomm Technologies, Inc.
"Finding the best balance between scalability, costs and performance was one of our biggest challenges for the design of our new High Performance Compute platform", said Klaus Hofmockel, Senior Vice President Hardware Development at CARIAD. "Qualcomm Technologies' fully scalable SoC lineup delivers very efficient compute performance in combination with energy efficiency and also cost-effectiveness."
"We will get system-on-chips (SoCs) designed to enable assisted and automated driving functions up to Level 4 from Qualcomm, an expert in chip design with over 140,000 patents," Volkswagen Chief Executive Herbert Diess said on LinkedIn.
"The chips of Qualcomm's Snapdragon Ride portfolio will be used in all Group vehicles with the unified CARIAD Software generation starting in the middle of the decade," Diess added.
Diess took over responsibility for CARIAD on the carmaker's management board after a tussle with labour representatives, calling it "the most ambitious project of our entire industry to tap into the most relevant profit pools of the future".
Who is Qualcomm?
Qualcomm is the world's leading wireless technology innovator and the driving force behind the development, launch, and expansion of 5G. When the phone connected to the internet, the mobile revolution was born. Today, Qualcomm's foundational technologies enable the mobile ecosystem and are found in every 3G, 4G and 5G smartphone.