BMW Group sold 140,000 EV and Plug In Hybrids during 2018 with a near 40% growth on 2017.
Almost a third of new cars sold in Norway last year were pure electric, a new world record as the country strives...
Bus travel lacks the glamour and comfort of driving. But companies are hoping driverless technology will be the key to getting punters back on board
Nissan announced a partnership with Enel, Europe's second largest power company for installed capacity, to develop a new "Vehicle-to-Grid" initiative to use, store and...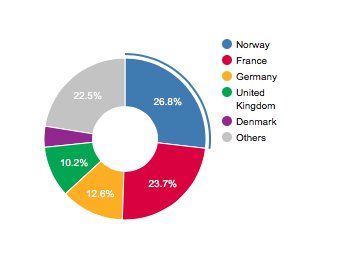 We uncovered a new and relatively informative website. The European Commissions view of alternative vehicles statistics at the European Alternative Fuels Observatory (EAFO) website....
Last year 2015 looks as if a record number of cars rolled off the forecourts at British car retailers as rising consumer confidence, low...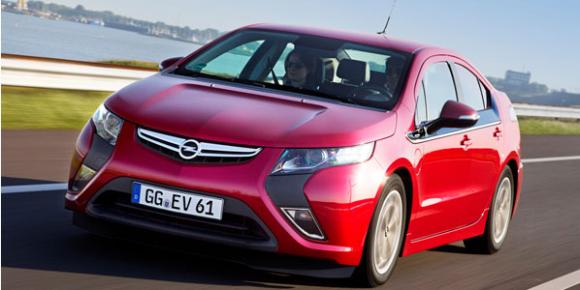 The car with two names and three brands has taken the highly coveted Car of the Year award at the Geneva motor show. What's...
The EAFO have just released sales data for 2016. EAFO you say, well they are the European Alternative Fuels Observatory based of course in Brussels...
As you may have seen OPEC is hurting and the recently issued annual World Oil Outlook report is just crazy for more oil. The reports...
Good article in todays Daily Telegraph by Ambrose Evans-Pritchard titled: US has won battle on oil and, as we go electric, is poised to win the...
I'm an electric car, but not just any sort: I am the electric car of today's world, because E-mobility is no longer a dream of the future. You can drive me on journeys of up to 130 kilometers – enough to move freely around town. Regardless of whether you're going to kindergarten, school, work or shopping
Rick Woodbury CEO of Commuter Cars shared with us a report that is currently being distributed to members of the EC. The report details the...
Fisker Automotive, the electric vehicle maker struggling to find its next round of funding, has appointed veteran industry leader Tom LaSorda as its CEO.