Solar PV - What can you expect
Here in the UK we are used to rain and cloudy days. With this is mind we are attempting to shed some light on the question – Is solar sensible in the UK and what can you expect?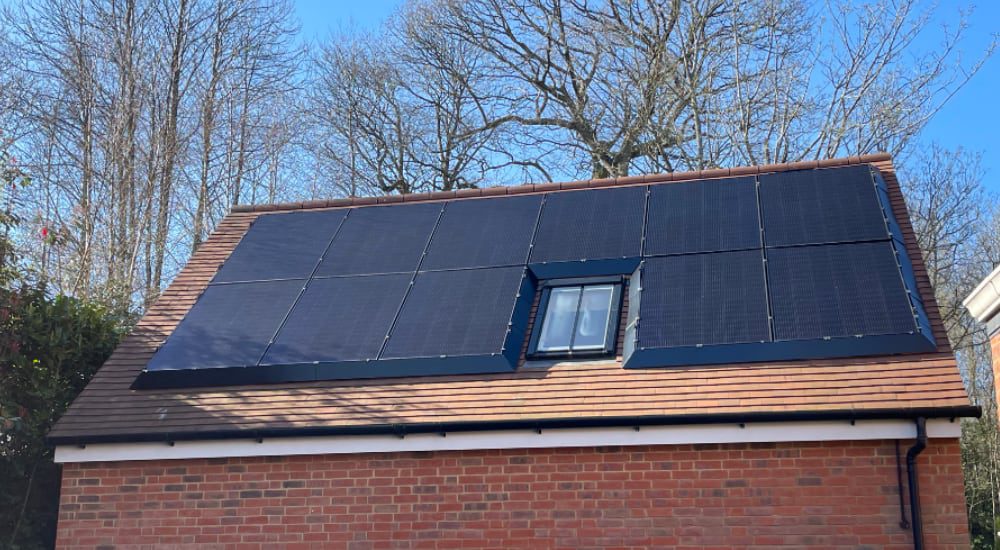 We installed an 11 PV array in Oct 2022 along with a  10 Kwh Solar Edge battery and inverter. The site was commissioned on the last day of October with the electric generation on Nov 1st 2022.
The Solar Edge system includes an App and web portal to show current conditions and past performance. It is a great little app and has worked flawlessly on iPhone and on web browsers.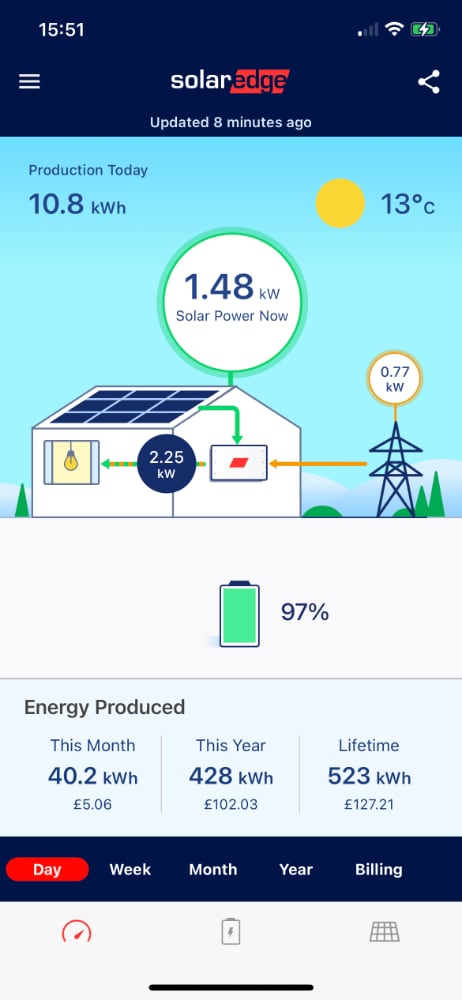 This screen shot taken on April 3rd shows the Solar Power being generated is 1.48kW and the battery in 97% charged. The house is using 2.25kW with the source showing as solar 1.48 and 0.77 from the Grid.
The screen shot below shows the state of the battery charge and the consumption and production for the day so far.
The battery starts charging at 00:30 and the blue charge level ramps us and if full by around 04:00. The battery stops charging at 04:30 when the Octopus Go night rate ends and the house switches to 100 % Battery power and 0% grid.
As the day progresses the battery is depleted until around 09:30 it has fallen to 65% and then the sun starts to charge the battery back up as the solar energy is more then the power used by the house. By 11:15 the battery is full and at the 100% mark. With a full battery we increased the home consumption shows as red in the chart below by turning on the immersion heater and then the EV charger. In this case toping up the Outlander PHEV battery.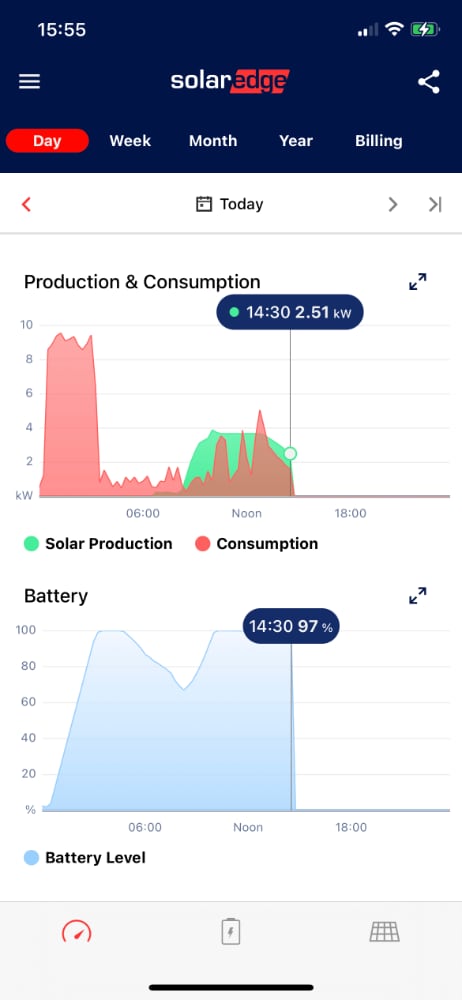 Power Generation Results 2023
Solar Generation 2023
kWh generated by month
This shows how gloomy March was as month with only 10 kWh more the Feb. On a per day basis March was only a fraction more than Feb with 5.126 compared to 5.110 kWh per day.
April is more like the expected generation with close to 400 kWh produced.
May is more is line with the expectations.
June was exceptionally sunny and longer days helped production to 581 kWh. July was more of the expected British summer with plenty of rain and cloud resulting in solar production of only 405 kWh or around 13 kWh per day. July and August continued with below expectations of sun with both months producing just over 400 kWh.