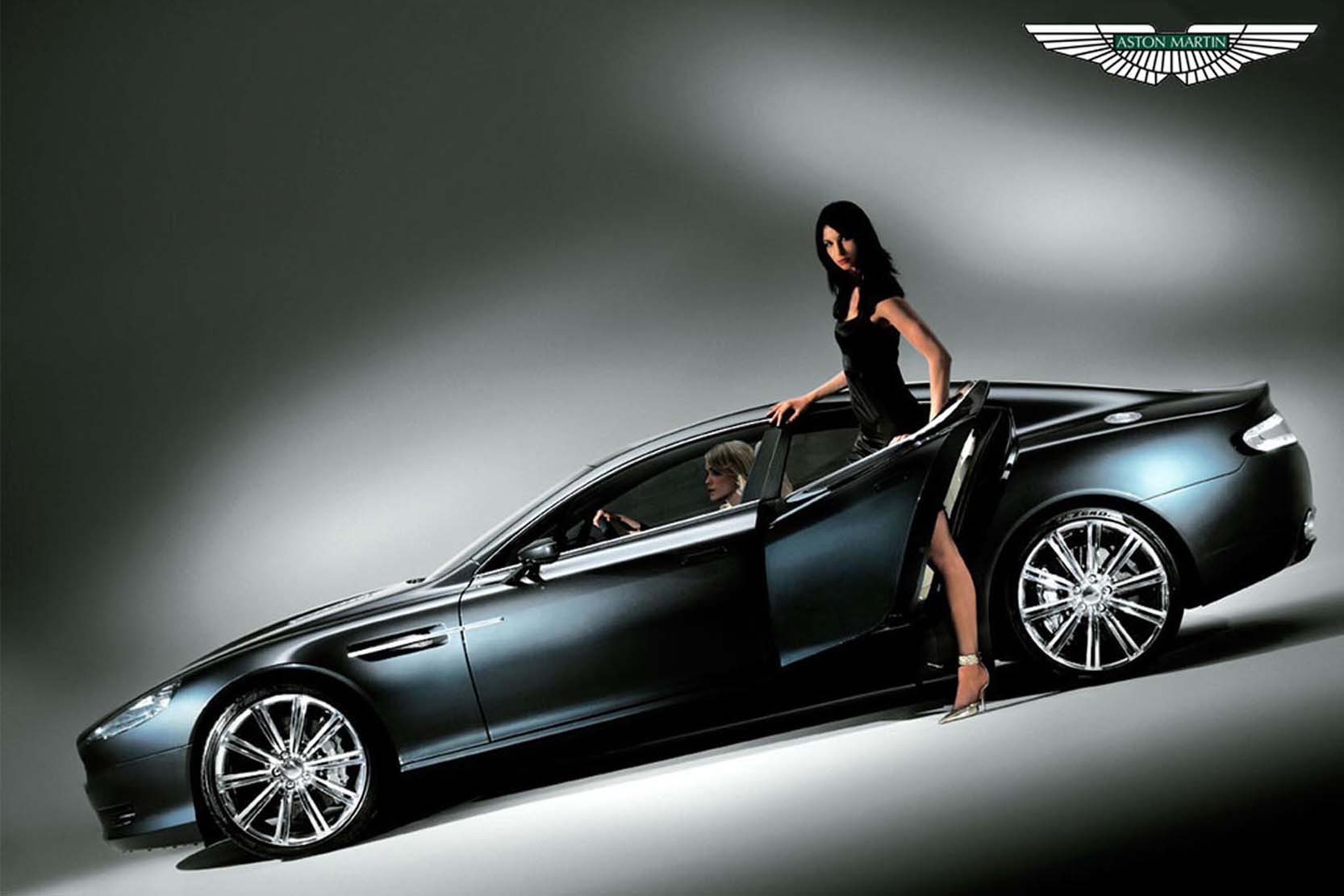 Speaking at Sunday's Pebble Beach Concours d'Elegance Andy Palmer, MD of Aston Martin said the company will bring an all-electric version of its four-door Rapide to market in two years. The electric Rapide would be followed by an all-electric version of the DBX crossover by the end of the decade. Palmer's confirmation comes several months after he indicated Aston was considering an electric Rapide in April.
While it's too early to confirm powertrain specifics, Palmer did reveal his eye-watering expectations for the Rapide: all-wheel drive, around 800 hp and a 200-mile (322km) range.
Two key factors
This newfound emphasis on electric cars is driven by two key factors.
"If you want to keep making V-12 engines, then you've got to do something at the opposite end of the spectrum," Palmer said of the company's defensive strategy. Emissions-free models are necessary in the immediate future to balance out the emissions of its powerful V-8 and V-12 sports cars, especially in markets such as China.
At the same time, Aston is also going on the offensive, noting an opportunity for a powerful, seductive electric car that's positioned well above a loaded version of Tesla's most powerful Model S. The Model S P90D currently tops out around £100,000.
"What Tesla clearly shows you is we haven't hit the ceiling in terms of price," Palmer said. "But I think it's hard, though not impossible, for them as a relatively new brand to keep pushing up and to go into that super premier area."
Palmer declined to be specific about the price of an electric Rapide, but hinted it would be in the $200,000 to $250,000 range (a current ICE Rapide starts at $205,000). Buyers in that range are looking for "something beyond a pure technology play, they start now looking for legacy," Palmer said.
And he didn't mince words about Tesla's recently announced "Ludicrous mode" upgrade that drops the Model S 0-to-60 mph acceleration time to 2.8 seconds.
"We don't do Ludicrous because Ludicrous speed is stupid," Palmer said.
"I think that the fact that you could drive a few laps of a decent race course or race it around the Nordschleife is much more interesting than doing 500 meters in Ludicrous mode."
The electric Rapide will use batteries sourced from an "established supplier" such as LG or Samsung — though not Panasonic — according to Palmer. Production will be in the hundreds annually, and none of the Rapide's components will be shared with any Mercedes, which owns 5 percent of Aston Martin and is currently developing engines in conjunction with Aston.
With a goal of starting production within two years, Aston already has an all-electric Rapide test mule on the road.
Several years after the Rapide EV goes on sale, an all-electric DBX will join it. The four-door, awd crossover coupe will be introduced around 2019 as a plug-in hybrid, then a gasoline model, and finally the all-electric version.
DBX EV
It's too early to know whether the DBX EV would use the same (or similar) powertrain as the Rapide, or whether it would use a new system, Palmer said. He did confirm that Aston was considering a two-door version of the DBX as well.
Aston will use the DBX range to broaden its customer base, particularly in markets such as China and Russia — something Bentley, Lamborghini and Rolls-Royce are also planning with future SUV models.
The DBX models will be the second of three pillars Aston is relying on to become a profitable company with a sustainable business model selling around 7,000 vehicles a year (the company sold around 3,400 globally in 2014). The first pillar is revamping its lineup of two-door sports cars, the first of which is the successor to the DB9 expected to debut in 2016, likely as the DB11.
The third pillar will be cash from Aston's burgeoning Lagonda sub-brand of high-margin, custom-built models, as well as two specialty models a year — like the track-only Vulcan hypercar and the Vantage GT12 introduced this year.
Audi is expected to announce plans for an all Electric SUV at this weeks Frankfurt Motor Show.
Automotive News contributed to this report