In a TESLA like presentation Fisker showcased the next 3 cars in the growing Fisker range
Henrik Fisker believes the electric vehicle is the most fundamental shift in personal transport since the transition from the horse to the gasoline engine. Henrik created a new kind of car company with a transformational vision to do things better, built on his extensive experience at world-leading automotive brands and at his first company, Fisker Automotive. Henrik and Dr. Geeta Gupta-Fisker founded Fisker Inc. in 2016 as a purpose-built company to create the necessary change to a more sustainable way of making and using vehicles.
Introducing the Pear, Ronin and Alaska.
The smallest of the group is Fisker's most affordable planned EV. 
The PEAR (Personal Electric Automotive Revolution) will be "available in four trim levels, priced starting at $29,900, and scheduled to be available in mid-2025."
A compact SUV, the PEAR "delivers sporty handling while allowing room for spacious and modular interior with seating for up to six," the company says. Fisker offered no performance details.
The Fisker PEAR is an Agile City EV: the future of clean and affordable individual mobility for cities.
Conceived as a mobility device rather than a conventional car, the Fisker PEAR is an electric vehicle for global citizens and young urban innovators. Its futuristic and minimalist concept blends sustainability, technology, and design, while defying classification into any existing market segment. Intelligent and digitally connected, the Fisker PEAR EV's future-forward features deliver intuitive control and sporty driving.
The second of the group is what Fisker calls "the world's first all-electric 4-door convertible GT sports car."
The Fisker Ronin uses three electric motors "projected to deliver massive 1,000-plus horsepower and 0-60 mph in approximately 2.0 seconds."
It will seat five, the company says, and combine a hardtop convertible form with four butterfly doors.
Starting at $385,000 before any incentives.
You can reserve one Ronin for $2,000 and a second for a "fully refundable" $1,000 fee — which seems to suggest that the first reservation isn't refundable.
The third new model — one the press had never seen before — is a 4-door pickup called the Alaska.
It includes "a cargo bed extendable from 4.5 feet to 7.5 feet to 9.2 feet."
Fisker predicts a driving range of 230 to 340 miles and says pricing will start at $45,400.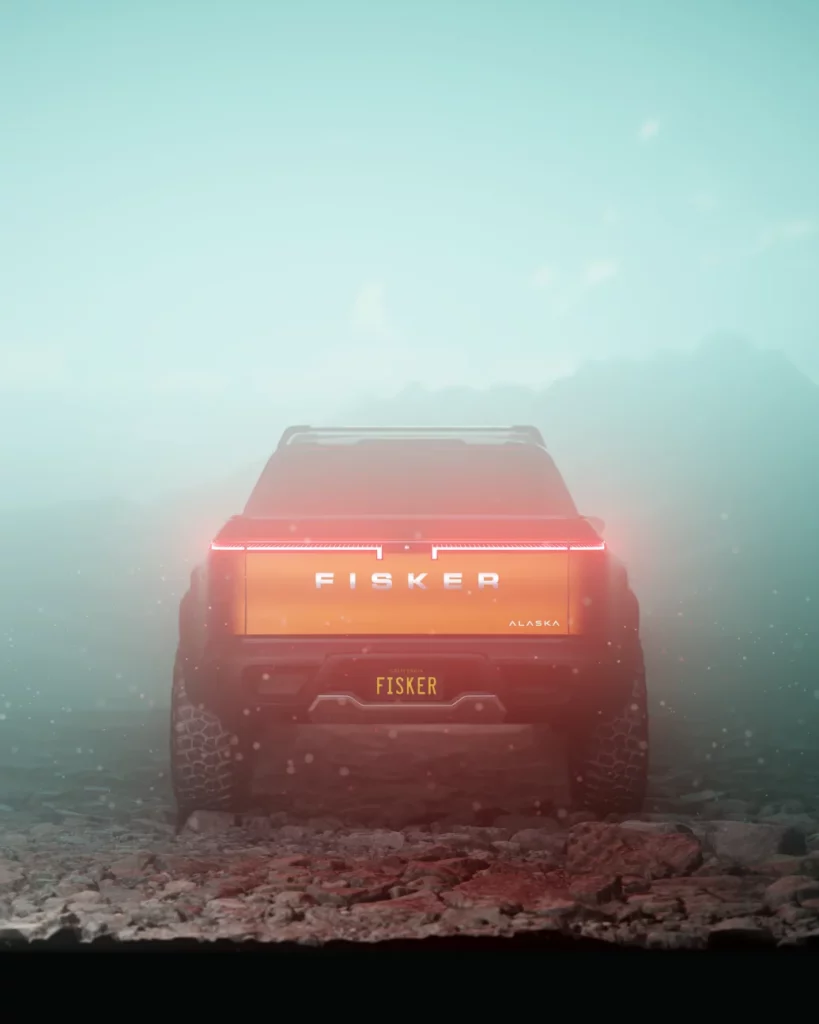 This is a bold plan from Fisker with three new models the company has dramatically expanded its range and attractiveness.  The big question will of course be can these cars be made in volume and for a profit.
The Fisker Ocean been manufactured in Austria buy a contract car construction company and we expect the three new models also to be made by a contract manufacturer and possibly by Foxconn a company better known for manufacturing the Apple iPhone in massive volumes.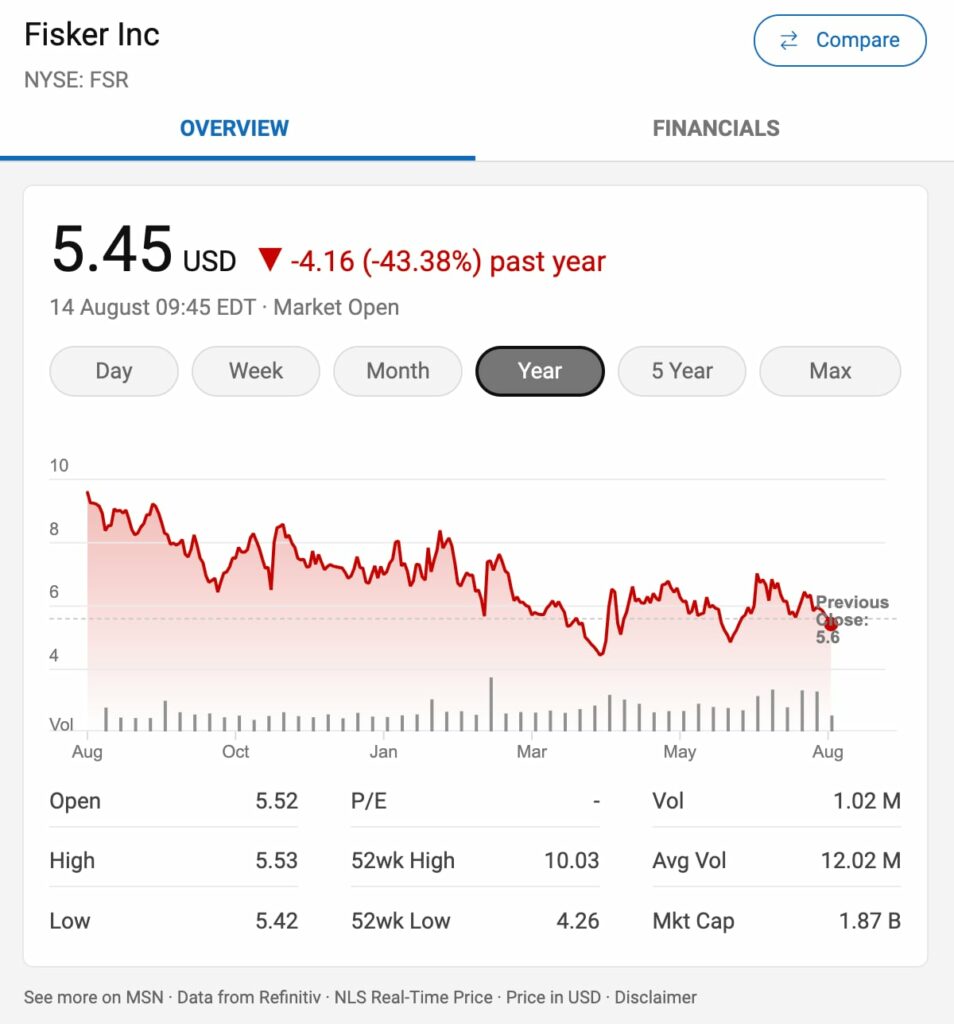 Then market does not seem impressed by the news and the stock continues to drift lower.