Seems that the first boat load of Tesla Model 3s are to leave California most likely heading for Europe.
A large collection of Teslas have been spotted at the San Francisco docks next to a car transporter. Pictures courtesy of Electrek.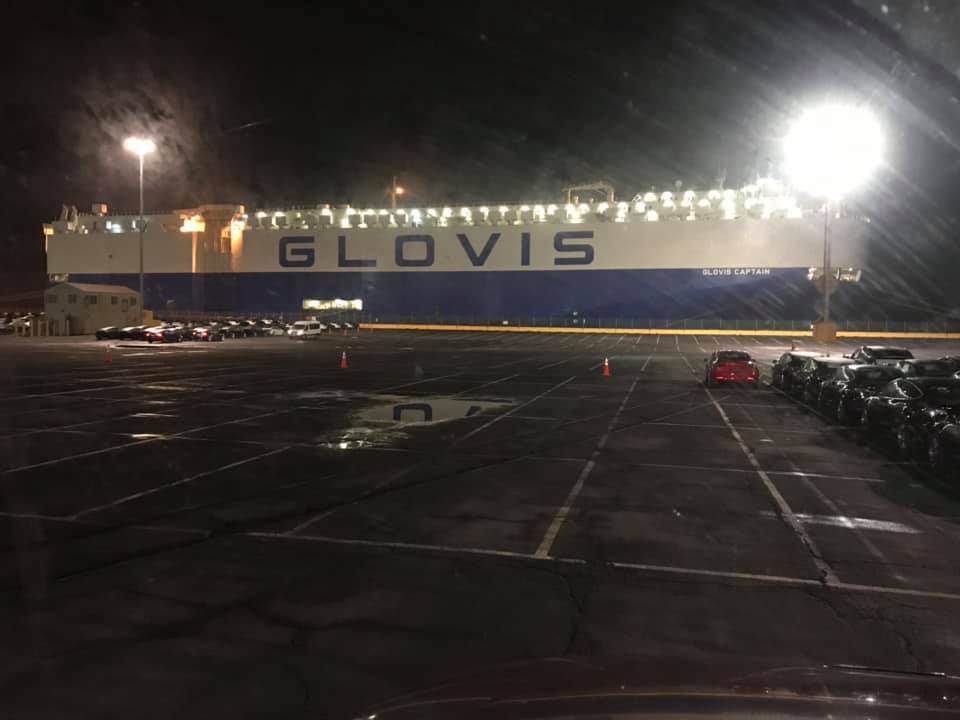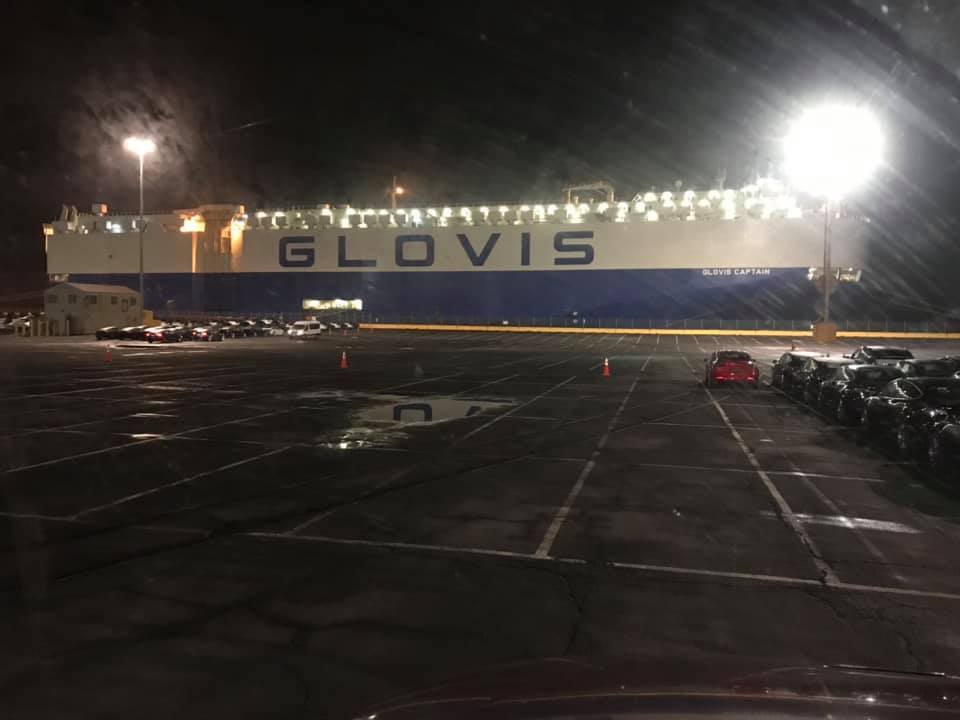 In December, Tesla started opening Model 3 orders to reservation holders in several European markets and has gradually expanded to include more markets, but not of course the UK.
We have since seen the automaker takes several steps toward starting production for the European version of the Model 3.
We know that Tesla has started registering European Model 3 VIN as it switches production to produce the vehicle with a CCS connector.
Tesla Model 3 CCS Charge Port
Tesla confirmed that the Model 3 sold for the European market will come with a CCS Combo 2 charge port and released official renderings.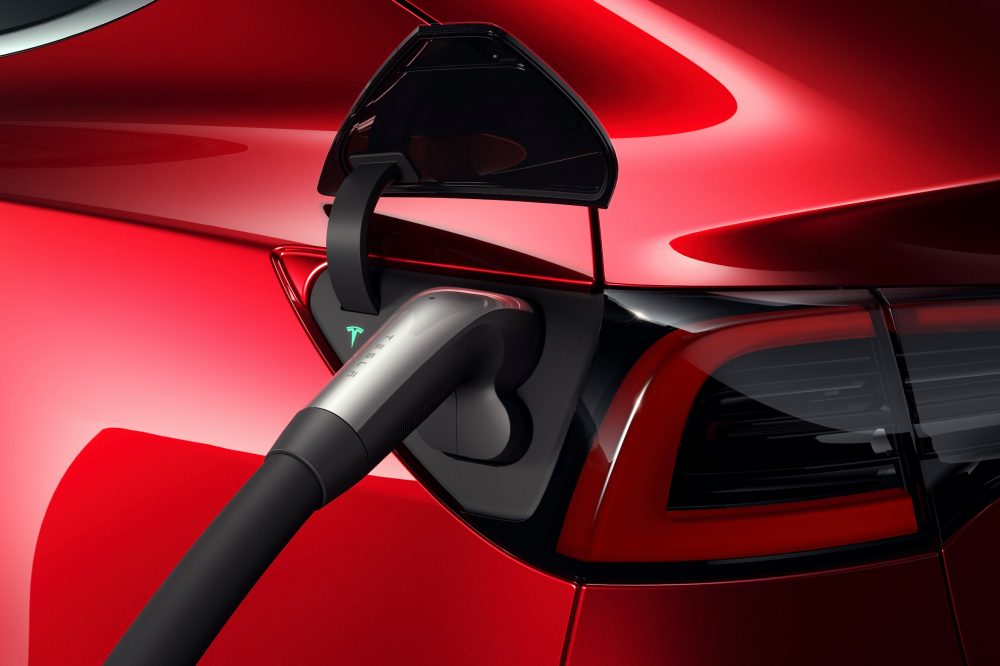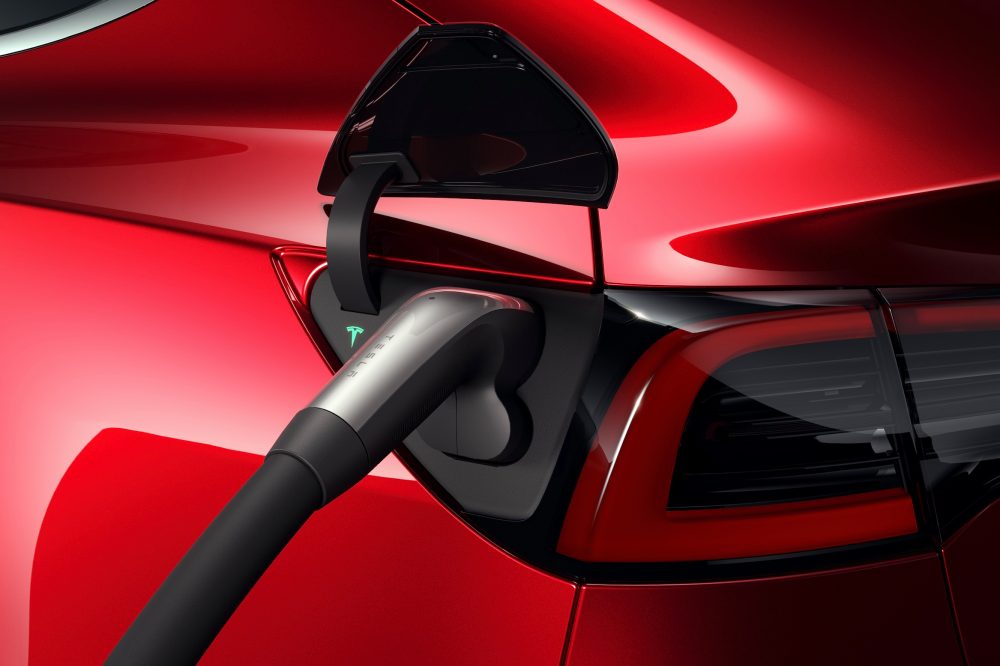 The announcement marks a technical turning point for Tesla which until now has relied on its own version of the Type 2 Mennekes connector, but wired in such as way to allow DC charging at up to 120 kW as well as AC charging at lower power. Adopting the CCS Combo connector brings Tesla in to line with other EU car makers.
The change will be beneficial for Tesla EV owners as it means that Model 3 drivers will be able to use the expanding network of rapid CCS chargers across the EU. In the UK alone, there are more than 1,240 rapid units fitted with a CCS connector, as compared to only 340 Tesla Superchargers. While the latter can provide up to 120 kW, Model 3 owners will welcome the opportunity to access the more numerous CCS stations, albeit most are currently only 50 kW.
In addition, Model 3 owners will continue to have access to Tesla's own Supercharger network, as the company also announced the start of a retrofit programme for the European Supercharger network which will provide 'dual charge cables' to both support the existing Tesla Type 2 and CCS standard.
On the announcement Tesla commented: "While Tesla owners already have access to the most convenient and reliable charging solutions available between home charging, Supercharging and Destination Charging, we want to expand their ability to charge at third party fast chargers.
"In advance of Model 3 roll-out in Europe, we will be retrofitting our existing Superchargers with dual charge cables to enable Model 3 which will come with a CCS Combo 2 charge port, to use the Tesla Supercharger network. Model S and Model X customers will continue to have full access to the network and a CCS Combo 2 adaptor will soon be available to purchase, if desired."