Mitsubishi confirmed on Thursday this week that its next-generation version of the Outlander Plug-In Hybrid is coming soon—bound for its home market of Japan by the end of the first quarter of 2022, and headed to the U.S. in the second half of 2022 and not expected in Europe following its recent decision to exit the UK and Europe.
The two new images do not give us much to go on: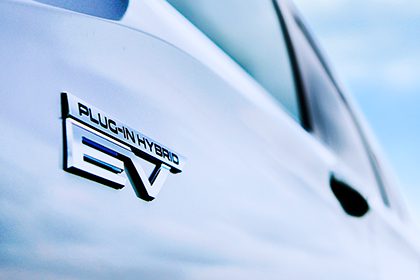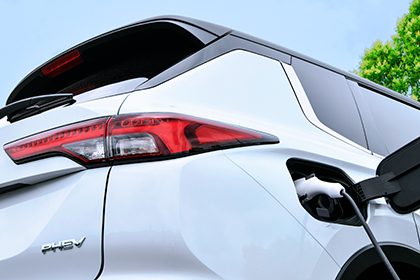 The Mitsubishi Outlander PHEV was Britain's best-selling plug-in hybrid SUV yet again in 2020, despite the Japanese manufacturer's decision to pull out of the UK market. The family 4×4 is widely credited with kick-starting uptake of plug-in hybrid cars, and it has remained at the top of its class ever since its launch in 2014.
With 3,416 passenger-carrying examples registered in 2020 and 320 commercial variants added to the tally, the model outsold all its rivals. It's the sixth consecutive year the car has topped the plug-in hybrid SUV charts.
However, this is the first year Mitsubishi's popular SUV has not been the UK's best-selling plug-in hybrid. Every year from 2014 to 2019, the Outlander proved the most popular plug-in hybrid car on sale today, but it was overtaken in 2020 amid rising levels of competition.
At the end of 2019, there were 34 plug-in hybrid vehicles on sale in the UK, with sales of around 35,000. By the end of 2020, customers could choose from 66 different plug-in hybrid models while perusing British showrooms, and sales almost doubled to 67,500.
Nevertheless, sales have remained strong for the Outlander, a car that was first revealed in 2013. Although the powertrain, bodywork and interior have all changed slightly since then, the vehicle is essentially a seven-year-old design.
Mitsubishi promises improved motor output and increased battery capacity versus the current model, resulting in "more powerful road performance" and greater range. The new Outlander, including the PHEV model, is built on the same platform as the Nissan Rogue.
With improved motor output and increased battery capacity over the current model, the all-new Outlander PHEV model delivers more powerful road performance and greater driving range. Based on the newly developed platform, integrated components and an optimized layout allow the new model to accommodate seven passengers in three rows, offering a new level of comfort and utility in an SUV.
The new model was launched on Amazon live in Feburary.