We all know that the Tesla Model 3 should be hitting the UK shores in the first half of 2019.
Numerous articles cover the model 3 and there are hundreds if nor thousands of reviews available to read. The key points to know are that many people regard this Tesla as the best yet in superior to the existing Model S and X. More refined with a clean and tidy interior, smaller footprint that will be more suited to the UK roads and parking spaces than the larger S and X.
Expect initial models to be all wheel drive with the larger battery pack and fancy interior and be priced some way from the perceived $35,000 that was promised. For the UK launch specs and price expect 0-60 MPH in less than 4 seconds and around 300 mile range.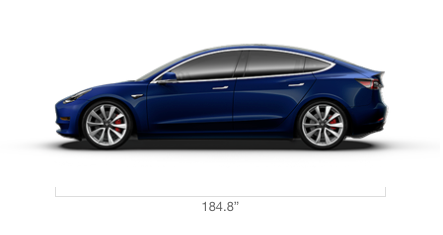 Market
The Model 3 occupies space where BMW, Mercedes and Audi regard as their space. The compact executive world where performance and style rule. Think five-door fastback – Audi A5 Sportback or BMW 4-series Gran Coupe. Both these cars are around £42,500 with the options you need and more like £50,000 in the high performance level. Expect the Model 3 to take them head-on. To make things even more intertesting Tesla has just reduced the base price of the US Model 3. Musk tweeted yesterday that the base price is now just $35,000 though that's after you apply tax credits and fuel savings — you'll have to wait a bit more for a Tesla car with a $35,000 base price.
If you visit Model 3's "Design Your Car" page, you'll notice that it looks a bit more affordable than before. Tesla has lowered its price across versions by $1,100, so you can now get the mid-range battery option for $42,900 before incentives. Meanwhile, the car's long-range version now costs $49,900, while the performance option will set you back $60,900
"We're doing everything we can to get there," Musk tweeted. "It's a super hard grind."
The Germans are coming with EVs a plenty
First the Mercedes Benz. EQC. The EQC is a mid-size SUV, similarly proportioned to the Mercedes GLC class.
Details are still limited to show cars and vague press releases and a content light website. See https://www.mercedes-benz.co.uk/passengercars/mercedes-benz-cars/models/eqc/pad.html
The EQC is powered by a newly developed electric drivetrain that'll be used across the EQ range. Initially previewed in the Generation EQ concept, it consists of two electric motors – one powering the front wheels and another the rears – that enable four-wheel drive capability, depending on the driving mode.

They deliver a combined 402bhp and 564lb ft to move the EQC's 2425kg kerb weight. By comparison, the 395bhp Jaguar I-Pace weighs 2130kg.
In Sport mode, the EQC will sprint from a standstill to 62mph in 5.1sec. Top speed is limited to 112mph. In a display of the car's versatility, Mercedes also claims a towing capacity of 1800kg and a 515kg payload.
Energy to power the motors is supplied by an 80kWh battery. All up, the lithium ion unit weighs 650kg. With a claimed range of 280 miles on the current NEDC test cycle (which is being phased out) and 249 miles on the WLTP cycle, the EQC can't quite match the 336-mile NEDC and 292-mile WLTP claimed range of the I-Pace, which features a larger, 90kWh battery. That should translate to around 200 miles of real-world range.
Audi e-tron
Another model we're really looking forward to seeing is the new Audi e-tron. It's understated and looks like another gorgeous vehicle from Audi's SUV lineup, only under the bonnet lies a potent electric motor instead of a traditionally ICE unit.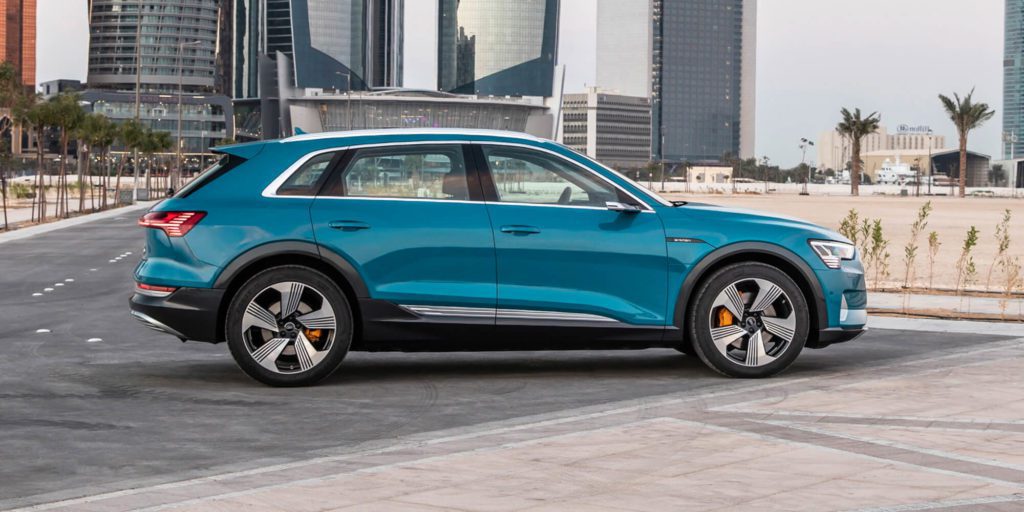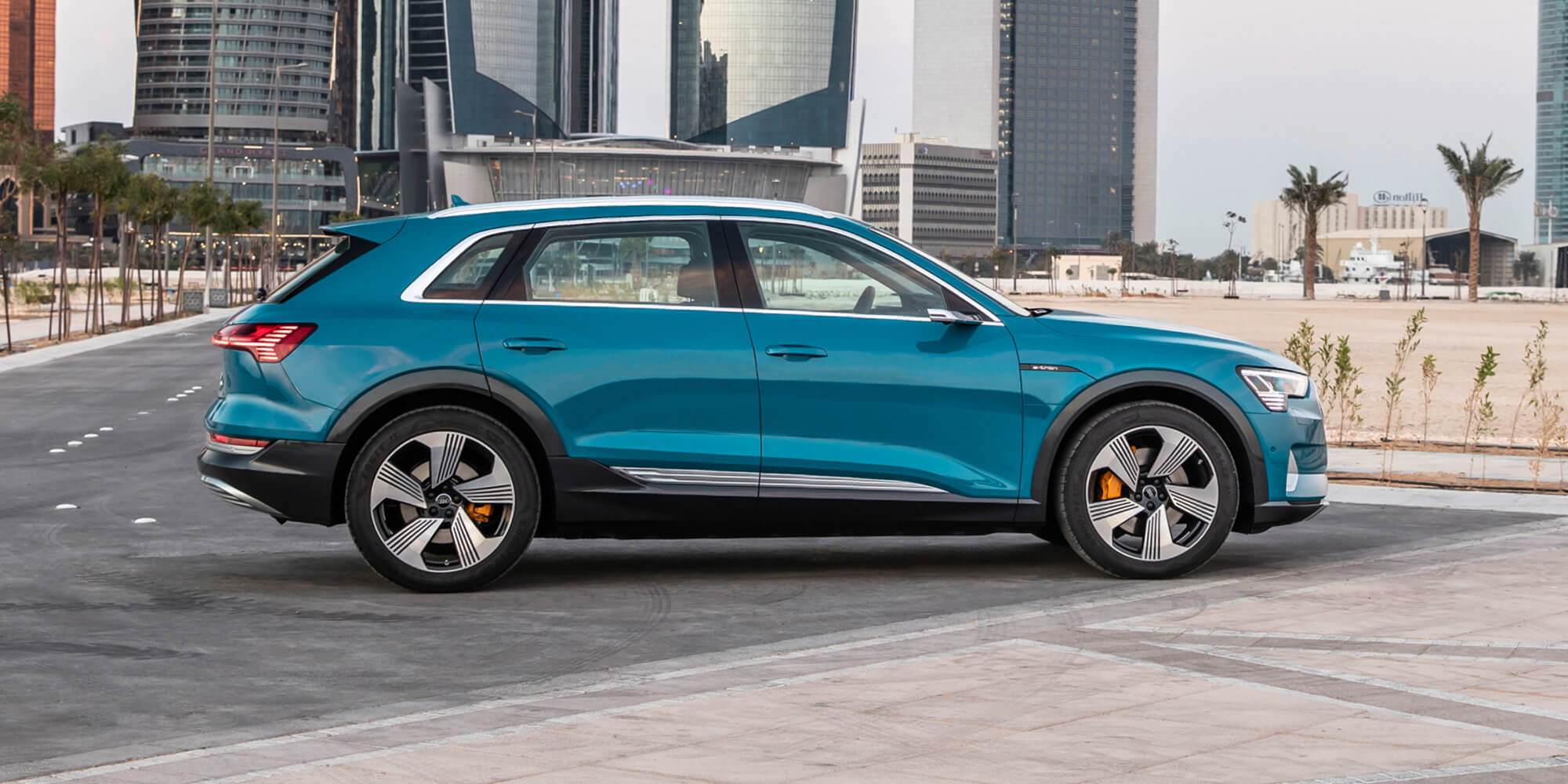 One of the biggest selling points will be that the E-tron doesn't really look like an electric car, which is great news for buyers who are making their first tentative steps into the electric market. We do know that the E-tron will be priced from around £70,000 – slightly more than we expect from the Mercedes EQC. However the launch edition will be £82K.
One of the most interesting changes is that the E-tron has ditched wing mirrors and replaced them with cameras. Seems excessive but it will appeal to tech-loving buyers and Audi promise it will be easy to get used to. The E-tron should be good for a claimed 248 miles and it doesn't compromise on practicality as it will have a massive 605-litre boot.
Place your order now at Audi website http://www.uk.audi.com/uk/web/en/models/e-tron/e-tron.html and expect to pay around £85,000 for a nice model.
Porsche Taycan
This is a car which was originally dubbed Porsche's 'Mission E' but has since been gifted the name Taycan. This is a low slung 4 door EV that promises bags of performance and, naturally, exquisite levels of luxury. The Taycan is only in its second phase of the prototype, but we expect a lot more info to be shared on this model over the coming months as it looks likely that the Taycan will be on sale by the end of the year. The Taycan will be roughly the same size and width as the Tesla Model S, to give you an idea of scale, and it is likely to offer equally mind-blowing performance. As mentioned, this is still a prototype but it's certainly one to keep an eye out for, although we might be anticipating a price tag the norht side of £100,000.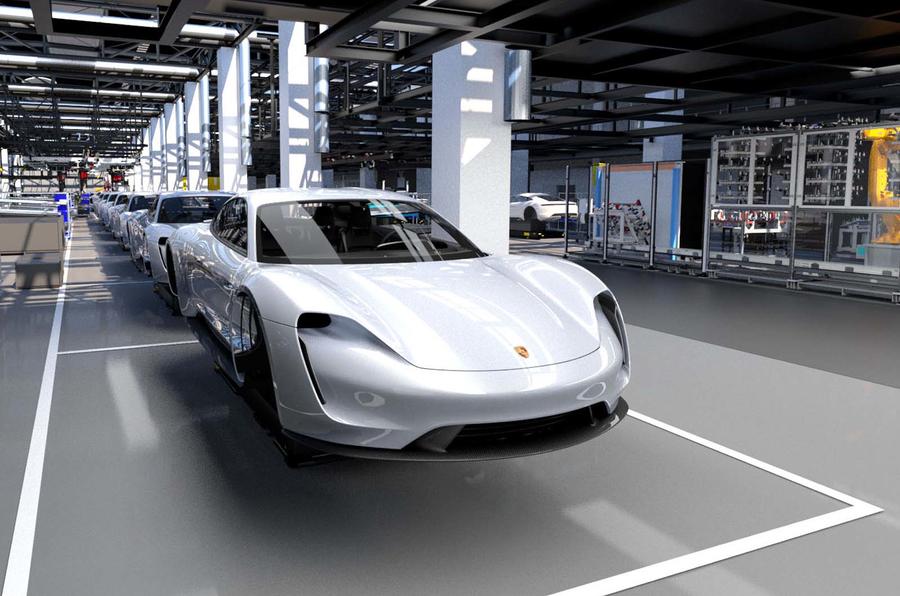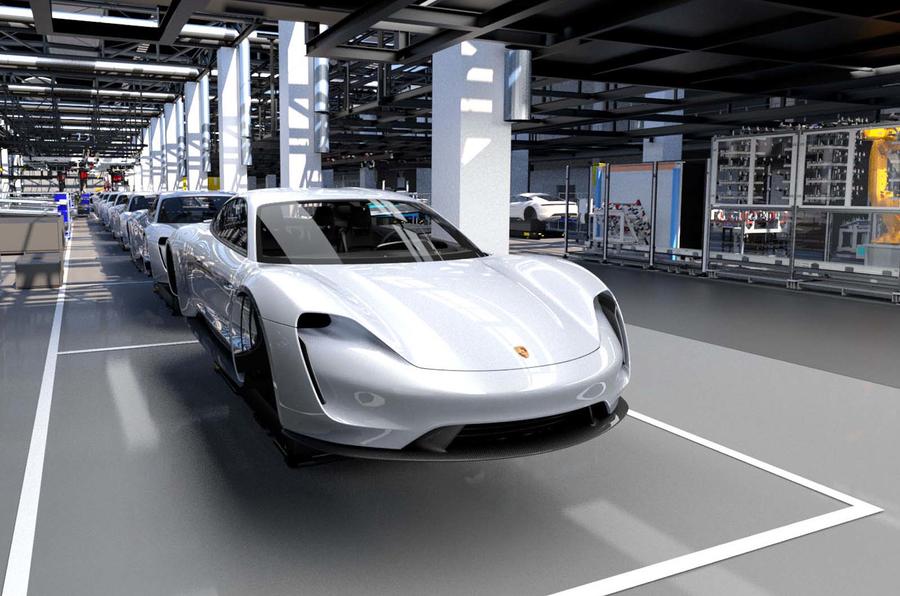 The countdown to the launch of the electric-powered Porsche Taycan has begun in earnest with officials revealing the new four-door saloon has now entered the second phase of prototype production at the company's Zuffenhausen headquarters on the outskirts of Stuttgart in Germany.
The first in an extended line-up of electric-powered models being developed in a programme budgeted to cost up to £5.3 billion through to the end of 2022, the Taycan marks a radical departure from Porsche's traditional line-up, bringing full-time zero local emission compatibility together with the promise of what the new car's lead engineer, Stefan Weckbach, describes as a "typical Porsche driving experience".
When it goes on sale in the UK following a planned public premiere at the Frankfurt motor show in September 2019, it will be positioned between the £55,965 Cayenne and £67,898 Panamera in a move that will set the scene for the introduction of other new battery-powered Porsche models, including an electric-powered mid-engined sports car in the mould of the existing Boxster and Cayman and an SUV similar in size to the recently facelifted Macan.
The Taycan, previewed by the original Mission E concept, will be offered in two distinct variants with the standard saloon planned for right-hand-drive delivery in Britain in early 2020 and a more ruggedly styled high-riding estate-cum-crossover model previewed by the Mission E Cross Turismo concept revealed at the Geneva motor show 2018 scheduled to see local showrooms in 2022.
Porsche charging
A retractable body element located behind the front wheel arch provides access to the charging port. Alternatively, Porsche is also working on providing its first electric-powered model with inductive charging, although it won't be drawn on whether it will be available as an option from the start of sales.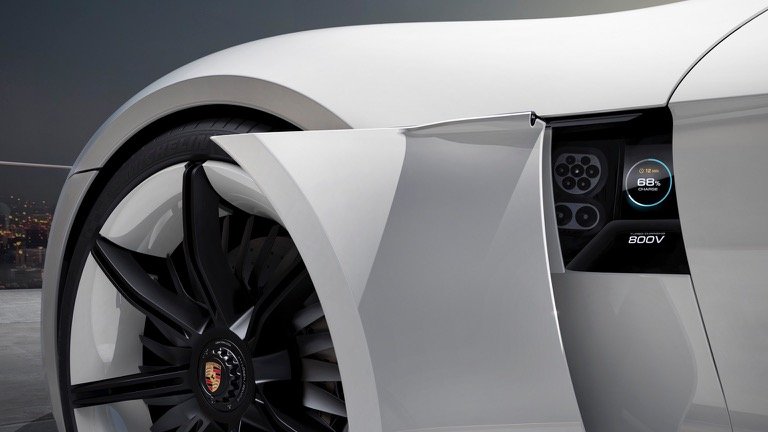 Porsche has developed an 800V charging system for the Taycan to fulfil an early pledge that its first electric powered model will not only be fast to drive but also be fast to recharge.

"With the 800V technology, it can be recharged in just over 15 minutes for a range of around 400km, so it only takes about half as long compared to today's systems," said Weckbach.

As well as providing fast charging, the 800V system allows the Taycan to use a lighter and more compact wiring loom than if it had chosen a more widely used 400V system – all without any crucial safety concerns, according to Porsche. Despite this, the new four-door is still expected to tip the scales at over 2000kg.
For ful detilas see Porsche's micro website for Taycan
Mini EV
After much shouting and a Plug In hybrid version we think a full EV Mini is on the way. BMW haven't changed much of the iconic design of the MINI, only that it now uses a solid front grille as ventilation is no longer needed and this optimises aerodynamics. The MINI EV is still technically a concept car, but we're confident there will be more news on this coming later in the year as it gears up for production. There's currently no indication of price or electric range yet, although we expect it will share a lot of electric components with BMW's i-3.
See Mini site for scant details. https://www.mini.co.uk/en_GB/home/range/mini-electric.html
And in the East Corner we have the all Electric KAI Soul
KIA are updating their solid-selling Soul EV in 2019 to keep up with competition from the likes of the Hyundai IONIQ and Nissan Leaf. The Soul offers a really reasonable solution for family buyers who want to switch to an electric car but they don't want anything too expensive, too lightweight and too impractical. The Soul EV now has more defined and angular lines, making it seem less soft and bubbly and you could argue it commands a bit more respect than the previous model. KIA hasn't confirmed the electric range just yet for the new model but we expect it to be at least 200 miles, a marked improvement over the current model. The old Soul EV starts from around £31,000 and we'd, therefore, expect the new model to be similarly priced if not slightly more expensive.