Boris has spoken and started the end of the petrol engine in the UK
Under Boris's new Green plan, the sale of new combustion engine vehicles, that are powered wholly by Petrol or Diesel will be banned from 2030.
In what Mr Johnstone is calling the 'Green Industrial Revolution' he aims to tackle climate change and create jobs in industries such as nuclear energy, however, critics are already stating that the £4bn package to implements Boris's 10-point plan is far too small for the scale of the challenge!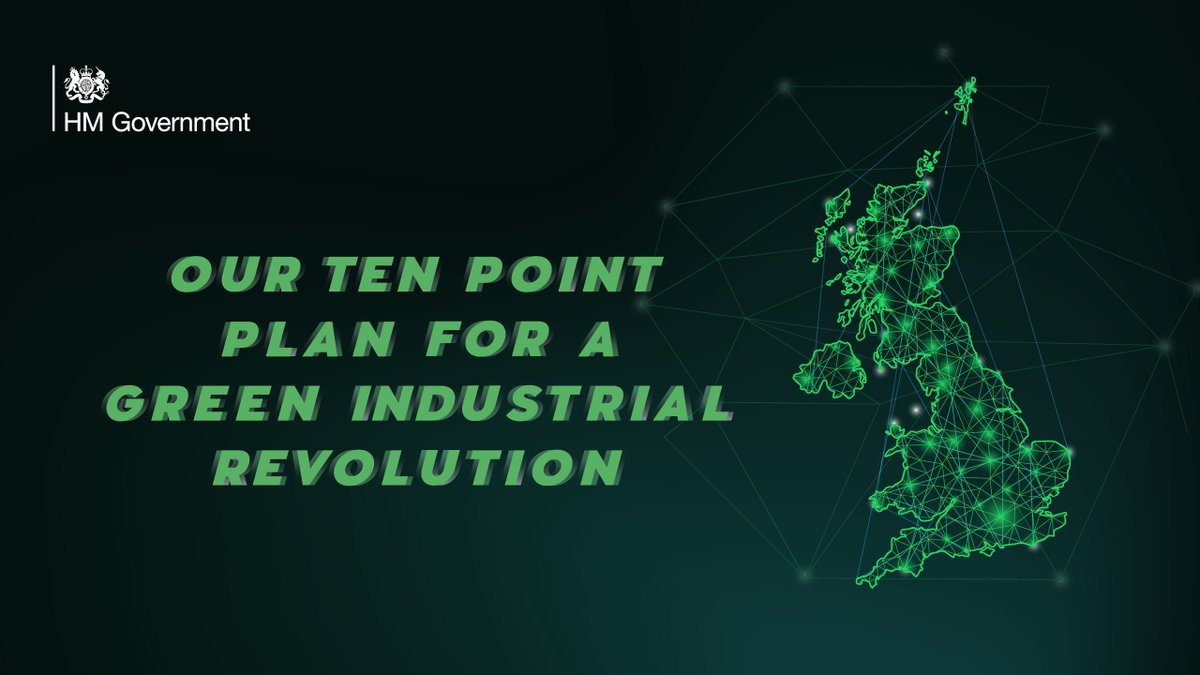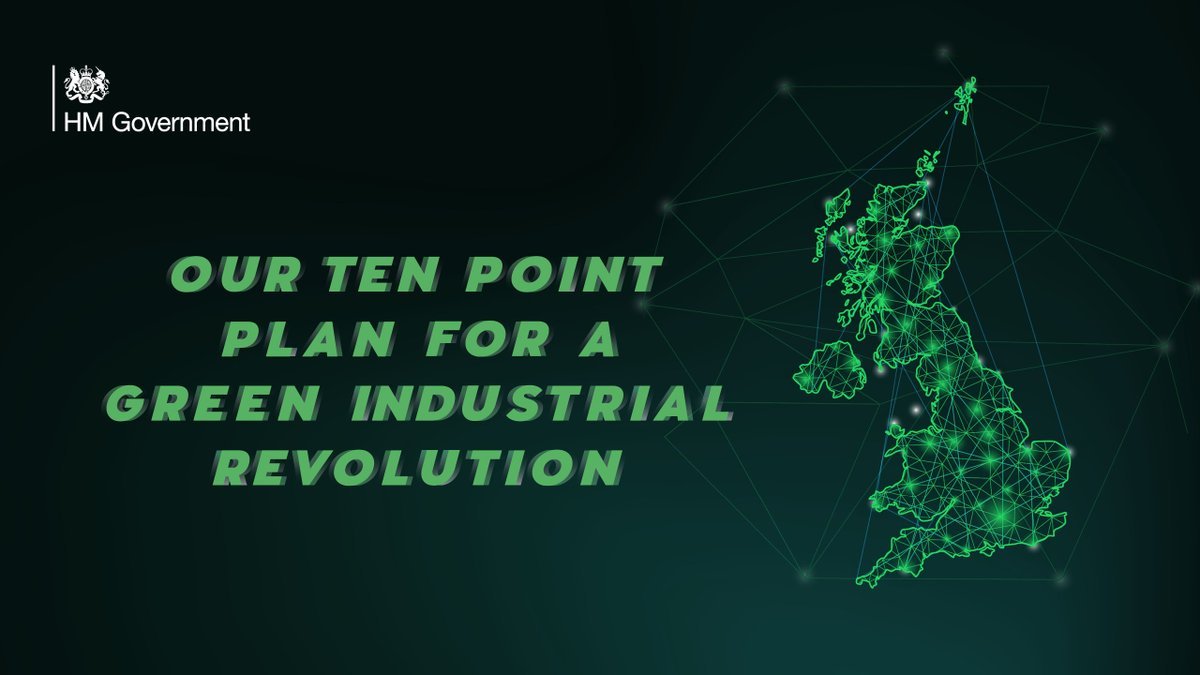 So, what is the 10 point plan?
Offshore wind:Produce enough offshore wind to power every home in the UK, quadrupling how much it produces to 40 gigawatts by 2030, and supporting up to 60,000 jobs.
Hydrogen: Have five gigawatts of "low carbon" hydrogen production capacity by 2030 – for industry, transport, power and homes – and develop the first town heated by the gas by the end of the decade.
Nuclear: Pushing nuclear power as a clean energy source and including provision for a large nuclear plant, as well as for advanced small nuclear reactors, which could support 10,000 jobs.
Electric vehicles:Phasing out sales of new petrol and diesel cars and vans by 2030 to accelerate the transition to electric vehicles and investing in grants to help buy cars and charge point infrastructure.
Public transport, cycling and walking:Making cycling and walking more attractive ways to travel and investing in zero-emission public transport for the future.
Jet zero and greener maritime:Supporting research projects for zero-emission planes and ships.
Homes and public buildings: Making homes, schools and hospitals greener, warmer and more energy efficient, including a target to install 600,000 heat pumps every year by 2028.
Carbon capture:Developing world-leading technology to capture and store harmful emissions away from the atmosphere, with a target to remove 10 million tonnes of carbon dioxide by 2030 – equivalent to all emissions of the industrial Humber.
Nature:Protecting and restoring the natural environment, with plans to include planting 30,000 hectares of trees a year.
Innovation and finance:Developing cutting-edge technologies and making the City of London the global centre of green finance.
Does this mean you will only be able to purchase an electric vehicle from 2030 onwards?
Many manufactures are phasing out pure Petrol and Diesel vehicles and instead, are replacing them with Hybrid vehicles that enable the vehicle to run on part fuel, part electric. Mr Johnstone has already confirmed 'some' Hybrids would still be allowed and I am sure, will depend on the range in which the vehicle can be used, solely in electric mode? We will just have to wait and see what the criteria will be for a Hybrid vehicle though.
Either way, the government have put their plans in place to ensure that by 2030, the only new car/van sales, are on vehicles which are either ultra-low or zero emission. I do not think this will come as a surprise to anyone though, as lowering greenhouse gases has been a worldwide debate for many years? Manufacturers are producing more and more Hybrid/Electric vehicles and by 2030, I would be surprised if every manufacture did not have at least 1 pure electric vehicle in their line-up.
Over the next couple of years, you will see more and more hit the market and as technology betters, the cost of electric vehicles will come down.
Plan in detail
Point 1: Advancing Offshore Wind
The report says that by 2030, we aim to produce 40GW of offshore wind, including 1GW of innovative floating offshore wind. It goes on to say that this could encourage private investment of £20 billion coming into the UK. Aurora Energy Research (AER), an Oxford-based consultancy, have calculated the UK would need to increase the UK's offshore wind power capacity by four times what it is today, to reach 40GW by 2030, and cost around £50 billion. On the face, it means the government would need to meet the other £30 billion, which is ambitious given demands on the public purse at present.
This would provide enough 'power' for every home in the UK, but it is not clear whether this includes heating, but I don't think it does, because domestic electricity demand is about a quarter of all energy used in the UK. So, a four-fold increase in offshore wind power suggested by AER, seems not to cover natural gas, which is the main source of heat in UK homes.
Point 2: Driving the Growth of Low Carbon Hydrogen
Working alongside partners in industry, our aim is for the UK to develop 5GW of low carbon hydrogen production capacity by 2030, says the report. 5GW is a fairly modest amount of energy, but when I first read the Prime Minister's piece written for the Financial Times (subscription), where he wrote of producing hydrogen from water, I thought this was about electrolysis. Passing electricity through water is one way of producing hydrogen, but only accounts for about 2-3% of hydrogen produced, the vast majority of which is made from fossil fuels.
There is mention of producing hydrogen by electrolysis in the report, but also of producing low carbon hydrogen at scale will be made possible by carbon capture and storage infrastructure. More on this later, but on producing hydrogen from water, there is a major drawback.
The process of producing hydrogen this way consumes approximately 50 to 55 kilowatt-hours of electricity per kilogram of hydrogen produced, so is a very inefficient and expensive way of producing hydrogen. Presumably the plan is for the electricity to be from renewable sources, but later in the report carbon capture and storage from fossil fuels is admitted. To upscale this type of production from renewable sources would put massive demand on renewables, of which most seems destined for domestic use. Nuclear power also comes into the mix later in the report.
There is also mention in this section of ground heat pump technology, which is quite feasible and should have been encouraged years ago.
Point 3: Delivering New and Advanced Nuclear Power
In this section the report says we are announcing up to £385 million in an Advanced Nuclear Fund. This will enable investment of up to £215 million into Small Modular Reactors to develop a domestic smaller-scale power plant technology design. The processes for mining and refining uranium ore and making reactor fuel all require large amounts of energy. Nuclear power plants also have large amounts of metal and concrete, which require large amounts of energy to manufacture, so are not carbon free, although to a lesser degree, you could say the same about wind and solar power.
There are of course problems with nuclear power, the radioactive toxic waste which is only any use for nuclear weapons, which in itself makes it undesirable, but if stored is prone to leak. We've seen a few accidents at plants releasing radiation into the atmosphere and there is also the possibility of terrorist attacks, perhaps increased by lots of smaller plants. They tend to be situated in coastal regions for cooling purposes, but this is risky if the seas rise, if plans like this do not limit global warming. Nuclear plants are very expensive too, with the government intended investment looking quite puny. All new development are running many years late and many billions over budget.
Point 4: Accelerating the Shift to Zero Emission Vehicles
This section announces the banning of sales of petrol and diesel cars and vans from 2030, and that from 2035 only electrically powered (and hybrid) cars and vans will be allowed on the UK's roads. A consultation will take place on replacing heavy goods trucks. There will be an acceleration in the provision of roadside charging points.
This is good news for air quality in the UK, but the electricity to power these vehicles will need to be produced somewhere, somehow, and it looks likely that this will be produced by nuclear power or fossil fuel burning, although the report does not say that specifically. This will require a huge amount of power, and it is unlikely that this will be able to be provided by wind power, or other renewable energy sources.
Point 5: Green Public Transport, Cycling and Walking
The report promises we will invest tens of billions of pounds in enhancements and renewals of the rail network, £4.2 billion in city public transport and £5 billion on buses, cycling and walking. Some rail links removed in the Beeching era (post second World War) will be restored as well as new rail links between towns and cities, and bring the level of public transport within cities up to the level of London, which is ahead of the rest of the country.
All welcome again, but there is no specific mention of how these trains and buses will be powered, so again it looks as though this will provided by nuclear power and fossil fuels. Walking and cycling of course needs no external power, and is uncontroversial. First we need to stop wasting funds in vanity projects like HS2 that should be killed now. Over budget before the fist shovel in the ground to provide a service that is not needed. 
Point 6: Jet Zero and Green Ships
The 5GW of power produced by hydrogen mentioned in Point 2, will clearly not be enough the power all civil aeroplanes and shipping, and military craft are not mentioned at all. The report also mentions electric power, but especially with aircraft batteries, they will need to be so large that the number of passengers on flights will need to be dramatically reduced, making them non cost effective.
Again it looks like if this to have any success, we will be relying nuclear power or fossil fuels. Why there is no mention of that old, tried and trusted method of powering ships, wind, is perplexing? Some ships already use sails in a kind of hybrid system, together with a conventional engine, for when the wind drops.
The report also says that blending 'greener' fuels into kerosene, which I take to mean biofuel, produced from vegetable oil or the like. This is certainly feasible but as always with biofuels they compete for land with food production and forestation. There is only so much land to go around.
Point 7: Greener Buildings 
The government will 'aim' for the installation of ground heat pump technology of 600,000 units a year up until 2028, but also leaves open the possibility of providing hydrogen or electrical heating to supplement heat pump supplied heating. Building energy efficiency, with better insulation of buildings (homes and other buildings) also features here, but the Green Homes Grant will only be extended by one year.
Other than hydrogen or electrically produced heating, as mentioned previously, and carbon capture and storage, this is easily achievable, and should have been done before now.
Point 8: Investing in Carbon Capture, Usage and Storage
The report says that the 'ambition' is to capture the equivalent of four million cars' worth of annual emissions, and store it underground. There will be four sites, in Scotland, Wales, the north west and north east of England, but nothing in the south of England. The plan is to use redundant North Sea oil wells as well for the storage of the CO₂. This is not a huge ambition, given that carbon emitting energy will need to be used to implement the rest of this plan, but is perhaps mindful that this technology has not been deployed on a large scale anywhere in the world. This is not a proven solution. Not even a proven concept with no trial or test plants of any size.
The technology can capture up to 90% of CO₂ emitted by burning fossil or biofuels. According to the Global CCS Institute's 2019 Status Report, 40 million metric tons of CO₂ from plants currently in operation or construction are captured and stored each year. So, the UK government target for capturing 10 million metric tons, equates to a quarter of what exists in the whole world at present, but is still modest compared with what will be needed.
Carbon capture and storage (CCS) is expensive. A plant with CCS uses more fuel than one without, to extract, pump and compress the CO2, as well. There is also the problem of leakage, from the wells, but more so from pipelines that transport the emissions. The most extreme sudden CO₂ release on record took place in 1986 at Lake Nyos, which is a lake naturally saturated with carbon dioxide, in Cameroon.  It suffocated 1,746 people within 25 kilometres of the lake.
In a paper looking at what role negative emissions should play in meeting the Paris goals, the European Academies' Science Advisory Council, a group made up of all the different national scientific academies in European Union (EU) member states, concluded that the technologies "offer only limited realistic potential to remove carbon from the atmosphere and not at the scale envisaged in some climate scenarios".
Point 9: Protecting Our Natural Environment
This section is mainly about planting more trees, for natural carbon capture and building more flood defences. The aim is that 30,000 hectares of new forests a year will be planted.    
The 30,000-hectares figure was laid out by the UK government's Committee on Climate Change in its net-zero report, which it said equated to planting between 90-120m trees per year.
It concluded increasing forest cover to "at least 17%" of the UK's land area, together with improved woodland management, that would sequester an additional 14 metric tonnes of CO₂ each year. This figure is based on planting 30,000 hectares annually from 2024.
17% is a big ask for a small overcrowded country like England, so I would expect most of this activity will take place in Scotland and Wales. Estimates vary as to how effective this will be at removing carbon from the atmosphere, but tend to be calculated using mature trees as the model, which obviously take years to grow to that stage.
Point 10: Green Finance and Innovation
This final section of the report focuses on research and development into the other nine points of the plan and will be backed by a £1 billion public investment portfolio. Private investment will be sought by the issuing of a Sovereign Green Bond next year (subject to market conditions).
In a specific mention the report says that the UK aims to be the first country to commercialise fusion energy technology. This technology produces power by using heat from nuclear fusion reactions to produce electricity and can be used to produce hydrogen. Research into fusion reactors began in the 1940s, but to date, no design has produced more fusion power output than the electrical power input, rather defeating the purpose of the exercise.
There is also mention of the City of London exploiting 'carbon markets' where emissions are traded around, making a nice profit for the traders, but not reducing emissions significantly, as with EU's scheme, which is more advanced than any other in the world.
Summary
Plenty of hot air to think about with lots of sketchy ideas to grab headlines. Car industry, apart from Tesla not happy.
Thanks to the FT, LondonLeftBlog and No 10.