China and the United States have formally joined the Paris climate deal, a giant step by the world's two biggest polluters in confronting global warming.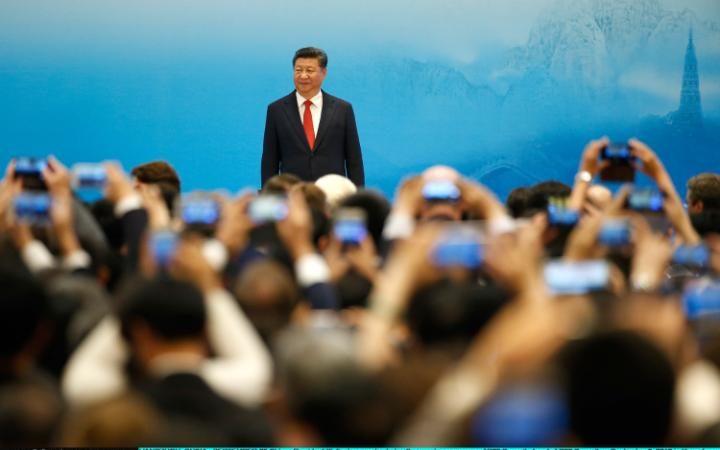 At a ceremony on the eve of the G20 summit in China, the leaders of both countries handed ratification documents to UN chief Ban Ki-moon, raising hopes that the accord could come into affect by the end of the year.
History would show that the Paris deal would "ultimately prove to be a turning point", said President Barack Obama. "The moment we finally decided to save our planet".
Xi Jinping, the Chinese president, called on other G20 members to "take a leading role" and enter the agreement before the end of the year.
China's rubber-stamp parliament had earlier agreed to ratify the historic deal to "advance China's green, low-carbon development", Chinese state media said, shortly before Mr Obama arrived in China.
In a speech at the opening of the B20 business forum on Saturday, Mr Xi vowed that China would "adhere to the green low-carbon development cycle, [and] adhere to the basic national policy of saving resources and protecting the environment".
"We promote green development, but also to take the initiative to address climate change and overcapacity," he added.
The Paris Agreement sets ambitious goals in capping global warning and helping poor countries who are facing enormous challenges because of climate change.
It will go into force when at least 55 nations that produce a total of 55 per cent of global emissions have formally signed up.
Before China's announcement, 23 countries had ratified or otherwise joined the agreement, representing just 1% of global emissions, according to the World Resources Institute.
The US and China are at loggerheads on a series of issues as they head into the G20 summit, which is being held in the eastern city of Hangzhou. But it is hoped that their collaboration on climate change could put pressure on other countries to take concrete measures to tackle global warming.
"This is a very important step for China and the US – two big countries and also two big emitters – to join the agreement," said Dr Yang Fuqiang, senior adviser on energy, the environment and climate change at the US-based Natural Resources Defense Council.
"It will encourage other G20 members to join the agreement,"
T

he G20 nations are responsible for about 80 per cent of global carbon emissions.
Nearly 200 countries agreed in Paris in December on a binding global agreement to cut greenhouse gas emissions and keep global temperature increases to "well below" 2 degrees Celsius in the long term.
H
owever, in recent months there has been concern that the historic deal was not receiving the full support of the global community.
Li Shuo, Greenpeace East Asia's senior climate policy adviser, said the G20 could help add new momentum to the deal.
"These back-to-back meetings must see Paris move from agreement to action," he said.
Greenpeace is calling on Theresa May, the Prime Minister, to ratify the Paris climate deal and has organised a petition that has gathered more than 100,000 signatures.
China's ratification takes the agreement "much closer to the critical threshold for adoption", Dr Doug Parr, chief scientist for Greenpeace, said.
"Now it's the UK's turn to help push it over the finishing line," he added.
C
hina is responsible for just over 20 per cent of global emissions while the United States covers another 17.9 per cent. Russia accounts for 7.5 per cent, with India pushing out 4.1 per cent.
To fulfil its commitments, China will have to cut carbon emissions per unit of GDP by 60 to 65 per cent by 2030 from 2005 levels, state media said.
China will also seek to increase non-fossil fuel sources in primary energy consumption to about 20 per cent