Based on sales figures from a website called EV-Sales the clear leader in Electric Cars is the combined Renault Nissan partnership. Renault and Nissan hold cross ownership and operate as a strategic partners while marketing through distinct and separate brands.
The table below shows total EV unit sales until end of April 2015 and does not include plug-in hybrids like the GM Volt.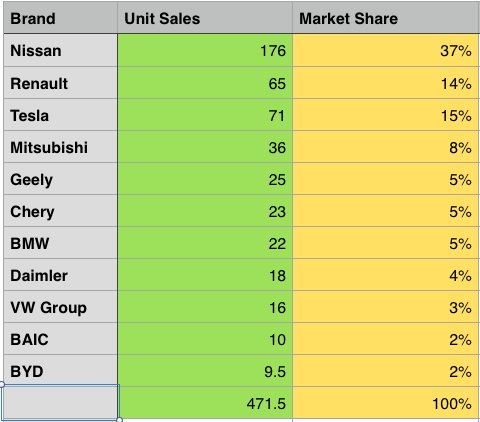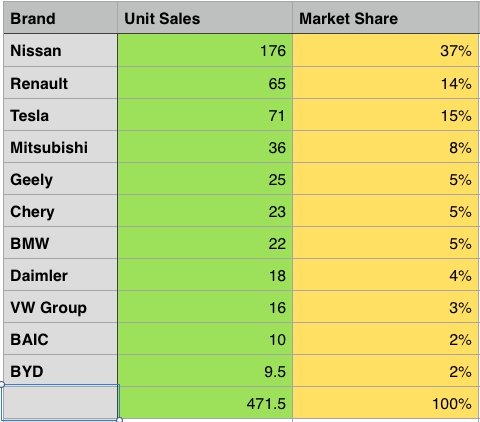 It does show the power of the Nissan Leaf that is the best selling EV by far and shows the continued growth of Tesla. The Renault Zoe is selling well in Europe. The other brands are all less than 10% of the market.
With a new extended range Leaf about to go on sale and the Tesla Model X about to ship the growth of the leaders is set to expand even further. Tesla reports that they have 24,000 Model X reservations.
Both VW and BMW are starting to take EV slightly more seriously with the E-Golf and the BMW i3 starting to sell in growing numbers from a very small base. We expect to both of these German brands to expand their EV offerings with additional models in the coming years.
This week's news from VW and Diesels will only expand the EV market.