Tesla just reported that the Tesla Model Y was the best-selling vehicle in Europe overall during the first quarter of the year. More bad news for the German and other European car companies as Tesla increases market share, again. Add in price cuts and the option of special versions for the UK business market as the Model 3 now offers and you have to ask how many Y 's can be sold. No sign of a slow down in demand.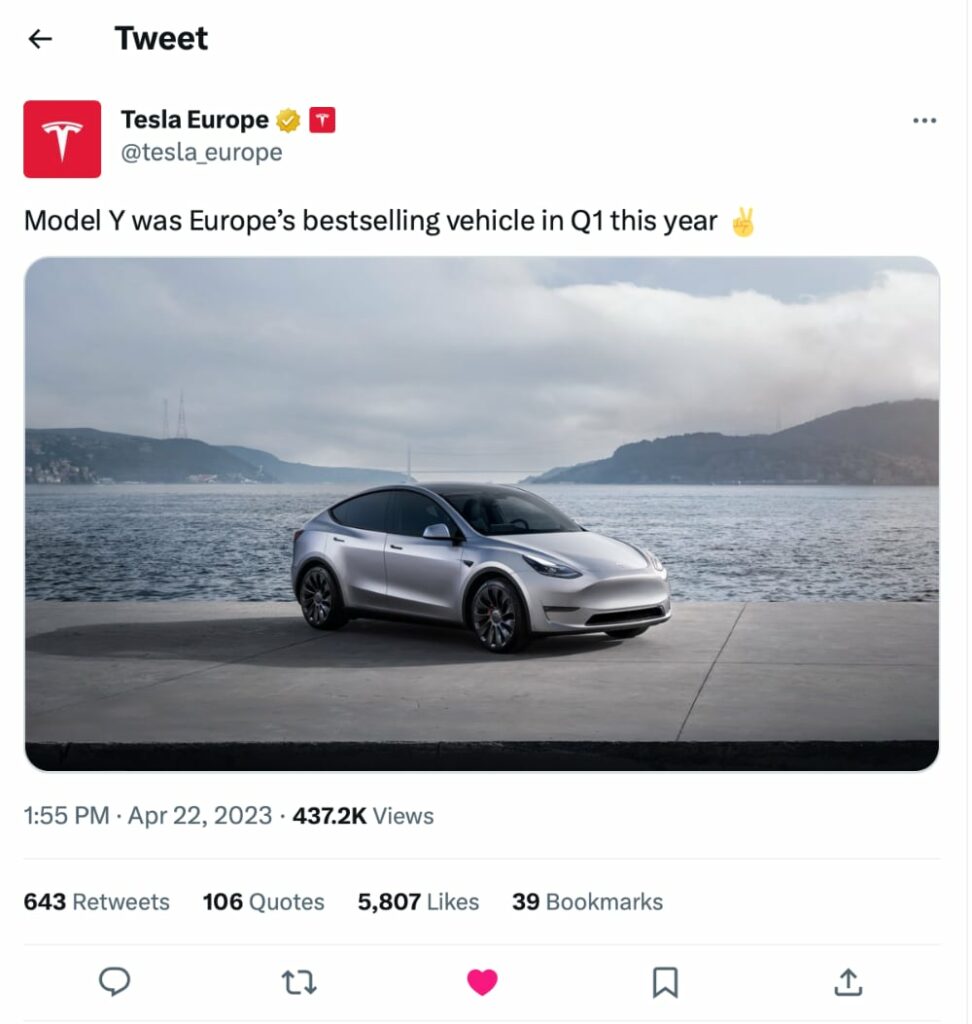 Musk mentioned this sales success on the last Tesla earnings call. Mush has for some time said that he expects the Model Y to be the best-selling car in the world. When he first made this forecast most people thought he was mad. It now looks as if he will be correct.
While this is an incredible success it is not a total surprise as the Model Y has been the monthly best seller in several markets including the UK and Germany. As Giga Belin continue to ramp production of the Model Y we can only expect this sales growth to continue.