For months Ola Electric has shared pre-launch images of its upcoming EV scooter, and this week finally officially launched. The results look stunning with the initial images and prices for the now orderable, in India, Ola S1 and S1 Pro.
Produced locally in Ola's giant electric scooter mega-factory with a planned capacity of 10 million vehicles per year, the S1 and S1 Pro electric scooters are rolling out with an eye on both domestic Indian sales and later international exports.
Today the scooters look like leaders in the local market, but tomorrow could see shockwaves reverberate globally.
That's because the two models offer better performance than any other comparably sized electric scooters.
An 8.5 kW electric motor mounted within the scooter's frame provides the S1 with a top speed of 90 km/h (56 mph) and an even faster top speed in the S1 Pro of 115 km/h (71 mph).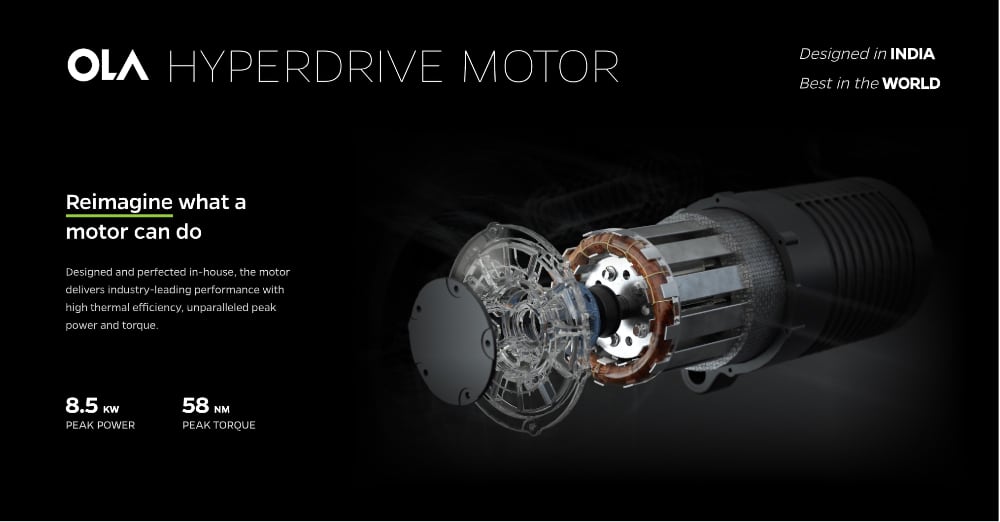 An innovated banana-shaped battery pack under the rider's feet offers 3 kWh of capacity and 121 km (75 miles) of range. In the high spec S1 Pro, those figures increase to 4 kWh and 181 km (112 miles) of range.
The battery can be quick charged in around 30 minutes. An 18-minute charge on an Ola quick charge point will provide 75 km (46 miles) of range.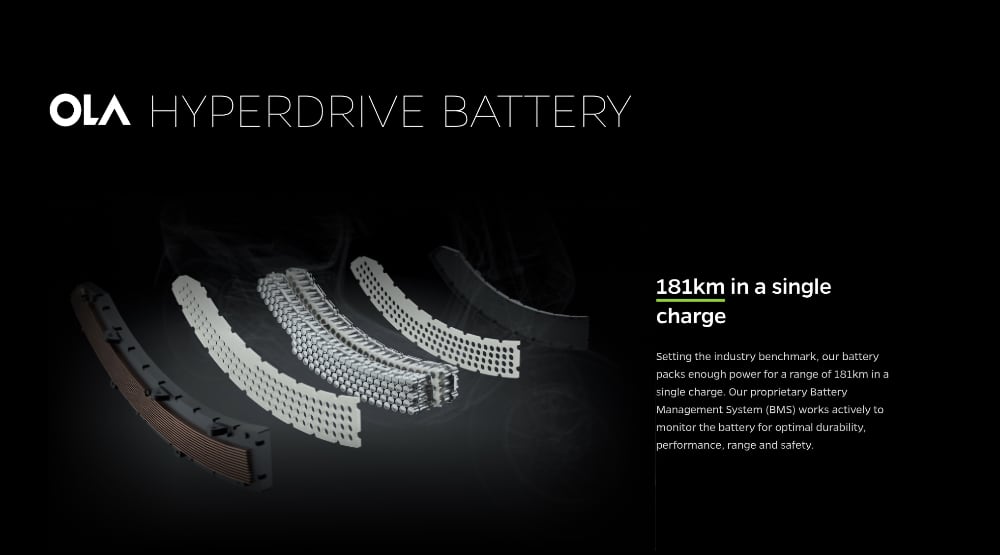 Software is key
The high performance of the scooters might not even be their biggest selling points. Instead, the technology-packed OS is what truly sets these scooters apart from pretty much anything else currently on the market.
The 121 kg (267 lb) scooters come with a large 7inch colour touch screen that displays GPS-based map navigation in addition to typical performance readouts on user-selectable skins.
Just like your cell phone, the scooter also packs a digital voice assistant. Saying to the scooter, "Hey Ola, play some music," will pull up your playlist and get the tunes cranking out of the scooter's built-in speaker system.
Riders can even take calls via the scooter's OS by connecting their phones. The scooter's app provides a high level of control. Riders can pop the trunk, adjust lighting, set geo-fencing boundaries, modify electronic sound profiles (or remove them entirely), create rider profiles, and more.
Profiles can be installed on the scooter for friends and family members so that the scooter remembers each riders' performance customizations and user interface modifications.
Proximity sensors mean that the scooter can unlock for the rider as he or she approaches, no key needed. Walking away from the scooter automatically locks it.
Compared to other leading electric scooters, Ola's models don't just offer better performance and fancier features – they're also much more affordable. Pricing starts at Rs 99,999 or just under £1,000.
The scooters will be available in 10 different colours, with reservations opening on September 8 ahead of expected delivery in October.
It is hard to overstate how big of a deal this is, not just for India but also for the world.
Indian Market
India represents one of the largest two-wheeler markets anywhere, but the vast majority are ICE powered. Many Indian startups have presented interesting electric solutions, but the higher prices have prevented larger scale adoption. Now Ola's scooters can match both the performance and the price of many petrol-powered motorbikes in India.
80% of the vehicles sold in India today are two wheelers and despite that only 12% of India owns a two wheeler. These vehicles consume millions of liters of fuel every year and are responsible for 40% of Indian air pollution. So moving to EVs is no longer optional, it's crucial.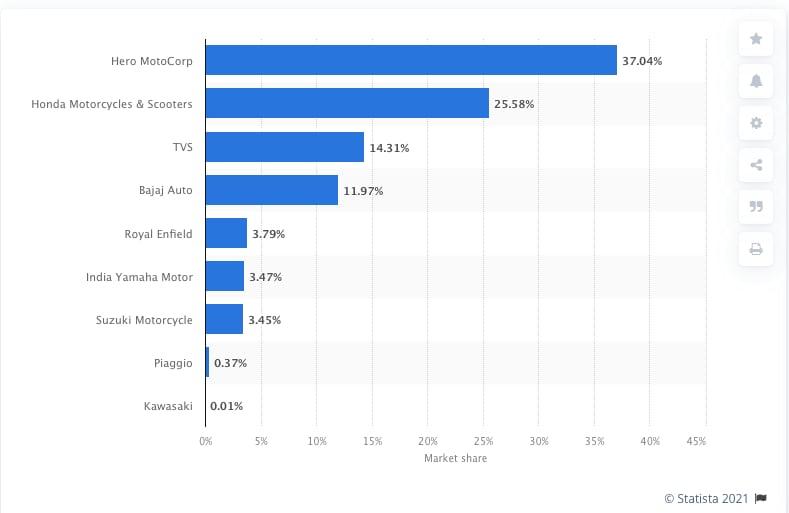 In the financial year 2021, Hero MotoCorp was the leading two-wheeler manufacturer in India, with a market share of 37 percent. The volume of two-wheelers sold across India during the same period reached 15.12 million units, which was a decrease from the previous year's 17.42 million units. Hero is the world's largest manufacturer of 2 wheeled vehicles with a huge range of motorbikes and scooters.
See https://www.heromotocorp.com/en-in/
Megafactory
It isn't just about India anymore. While most electric scooter manufacturers in India haven't even begun to talk about exports, Ola has made international exports a key part of the company's plan from the start. With an initial production rate of 2 million vehicles per year at the company's megafactory, followed by a planned 10 million/year capacity, Ola is fully expecting to export its electric scooters to the international market.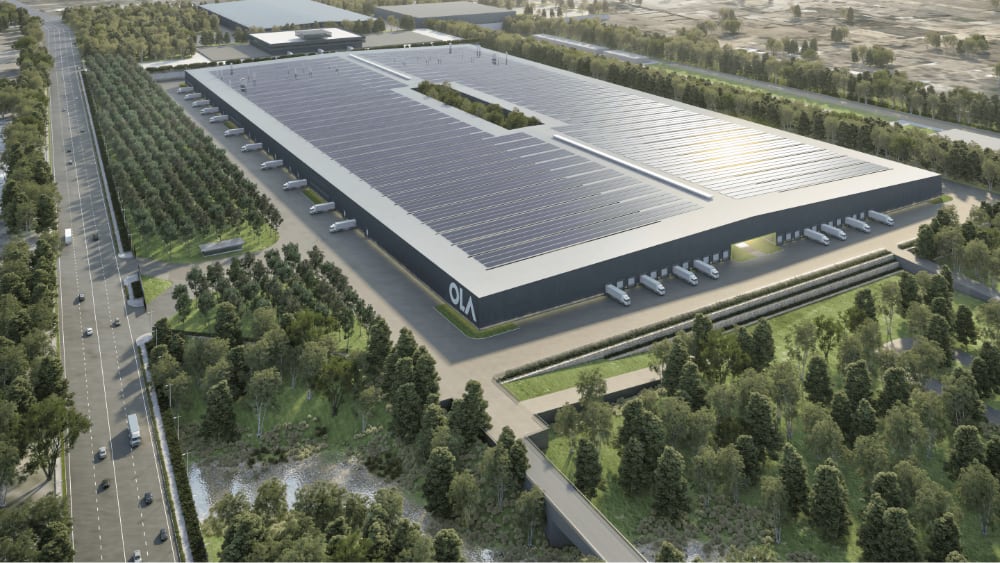 Prices will no doubt be higher outside of India, but when you start with a base of around £1,000, there's plenty of room to go.
If Ola can expand production and start exporting an attractive, fast, and high-tech electric scooter that costs less but does more than the current market leaders, then we very well may be looking at a paradigm shift in the electric scooter industry toward a whole new type of vehicle. Honda and Vespa look out.
Vespa offers an electric scooter – The Elettrica. See Vespa website.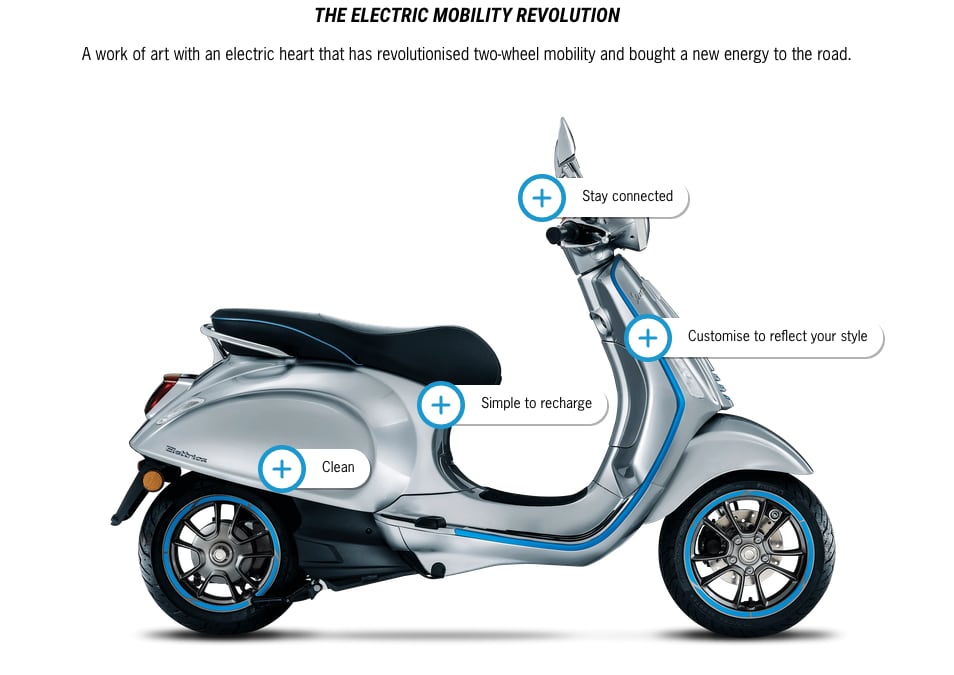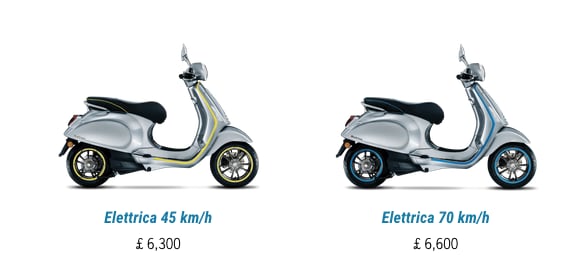 The Electric Vespa range starts at £6,300.
Ola – like a MAC
Ola is pushing design, performance and technology: With a range of pastel colours and a Apple like focus this should be a great success.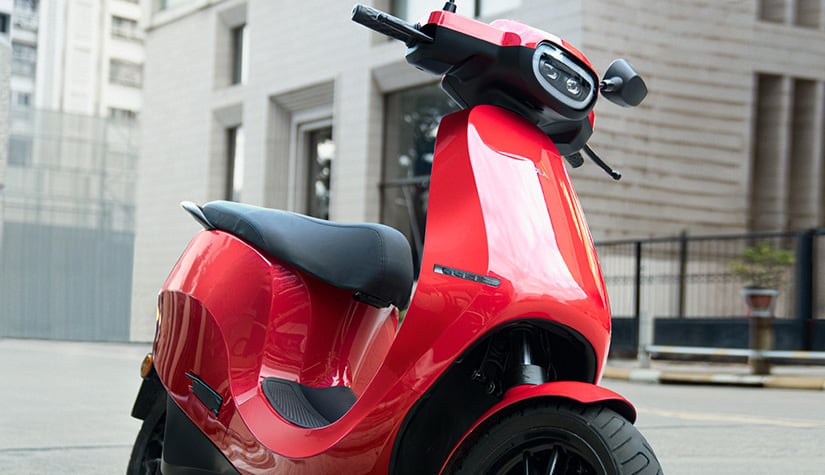 Watch the Ola launch event