Nissan PR mention that they have sold a good number of cars in  Europe, And that 's good for the UK as they come from Sunderland.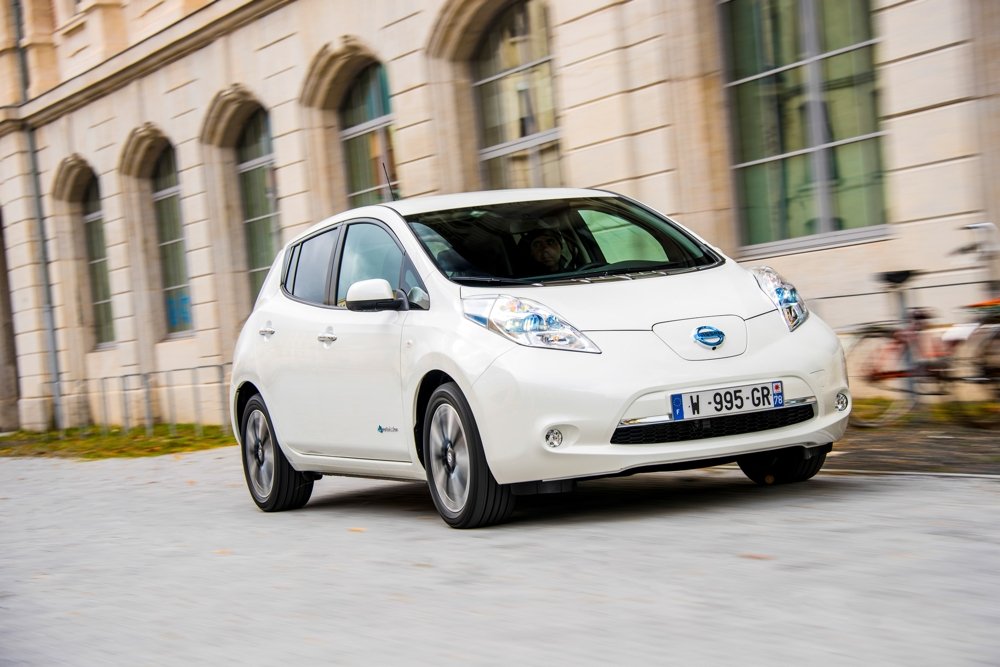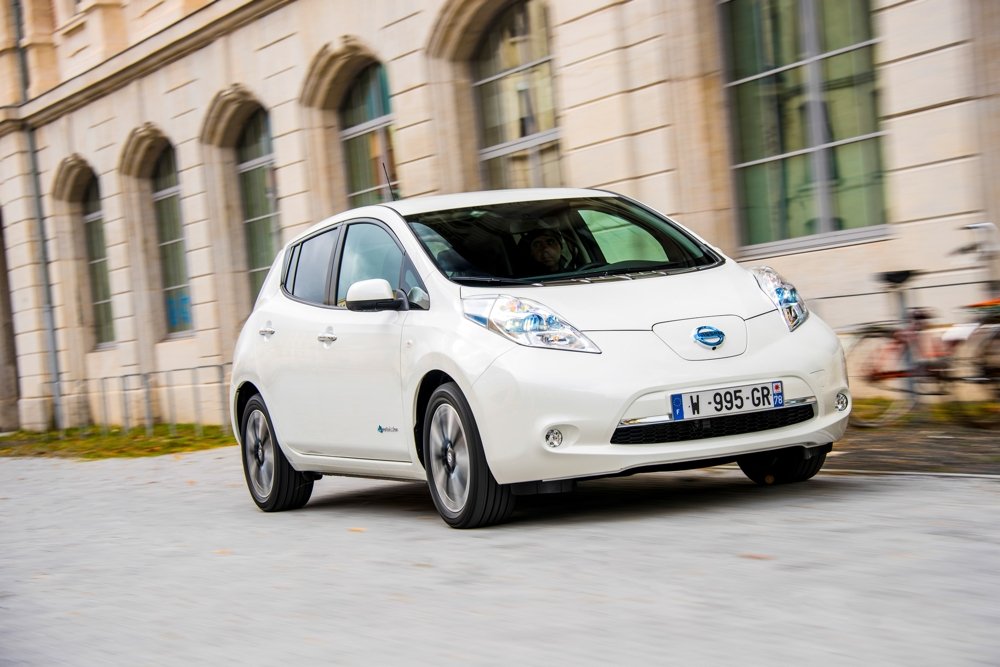 Nissan passes 75,000 electric vehicle (EV) sales milestone in Europe as the EV market gains momentum

Nissan LEAF sales up 10 percent and e-NV200 sales up 34 percent in the first half of FY16
Nissan Intelligent Mobility takes another step forward as the brand celebrates more than 260,000 Nissan EV customers worldwide
European Nissan LEAF sales have risen by 10 percent in the first half of FY16 compared with the same period last year, Nissan has announced today. The latest figures also reveal that there are more than 75,000 Nissan EV owners in Europe as the electric vehicle revolution speeds up across the continent.
This momentous milestone follows the recent announcement that 260,000 Nissan EVs have been sold worldwide, reinforcing Nissan's vision for a zero-emission future as the brand continues to make Intelligent Mobility a reality.
EV sales have been further bolstered by strong e-NV200 sales year-to-date FY16 – up 34 percent year-on-year. Increased demand for Nissan's zero-emission e-NV200 from businesses across Europe comes as the brand celebrates the extension of its class-leading five-year warranty to include the all-electric LCV.
Gareth Dunsmore, Director of Electric Vehicles at Nissan Europe, said:  "Europe's electric vehicle market is growing at an extraordinary pace as motorists across the continent switch on to the multiple benefits that electric mobility provides.
"As part of Nissan Intelligent Mobility, it is our aim to offer customers around the world a safer and more sustainable future through our electric vehicle range including, the Nissan LEAF and e-NV200. By driving sales, we are encouraging increasing numbers of drivers to switch to EVs and ultimately, move towards to a zero-emission future."
With the LEAF's 30kWh battery now offering 155 miles in driving range and as many as 4,000 quick chargers installed across Europe, driving an electric car is more practical and enjoyable than ever before, providing an easy gateway to a zero-emission future. Nissan is dedicated to delivering a smarter, more sustainable future, with customers across the globe having driven more than 2.5 billion electric miles.
For more information about Nissan's EV range and its commitment to Intelligent Mobility, visit www.nissan.eu/experience-nissan.html
About Nissan in the UK
Nissan Sunderland Plant produces the Nissan Qashqai, Note and Juke and the 100% electric Nissan LEAF
Production of lithium-ion batteries for electric vehicles began in 2012
Total plant volume since 1986 stands at more than seven million units with 80 per cent of production exported to 100 markets worldwide
Total investment made and announced since then is over £3.5 billion
500,237 units were produced at Sunderland plant in 2014
In 2014, one in three cars built in the UK was a Nissan
Sunderland Plant currently employs more than 6,700 people
Nissan's European Design Centre is located in Paddington, London and employs around 65 people
Nissan's European Technical Centre is based in Cranfield, Bedfordshire and employs around 1,000 people
Nissan's sales and marketing headquarters in Rickmansworth, Hertfordshire employs around 220 people
About Nissan in Europe
Nissan has one of the most comprehensive European presences of any overseas manufacturer, employing more than 17,000 staff across locally-based design, research & development, manufacturing, logistics and sales & marketing operations. Last year Nissan plants in the UK, Spain and Russia produced more than 635,000 vehicles including award-winning crossovers, commercial vehicles and the Nissan LEAF, the world's most popular electric vehicle. Pursuing a goal of zero emissions and zero fatalities on the road, Nissan recently announced its Intelligent Mobility vision. Designed to guide Nissan's product and technology pipeline, this 360 degree approach to the future of mobility will anchor critical company decisions around how cars are powered, how cars are driven, and how cars integrate into society. Nissan is positioned to become the most desirable Asian brand in Europe.