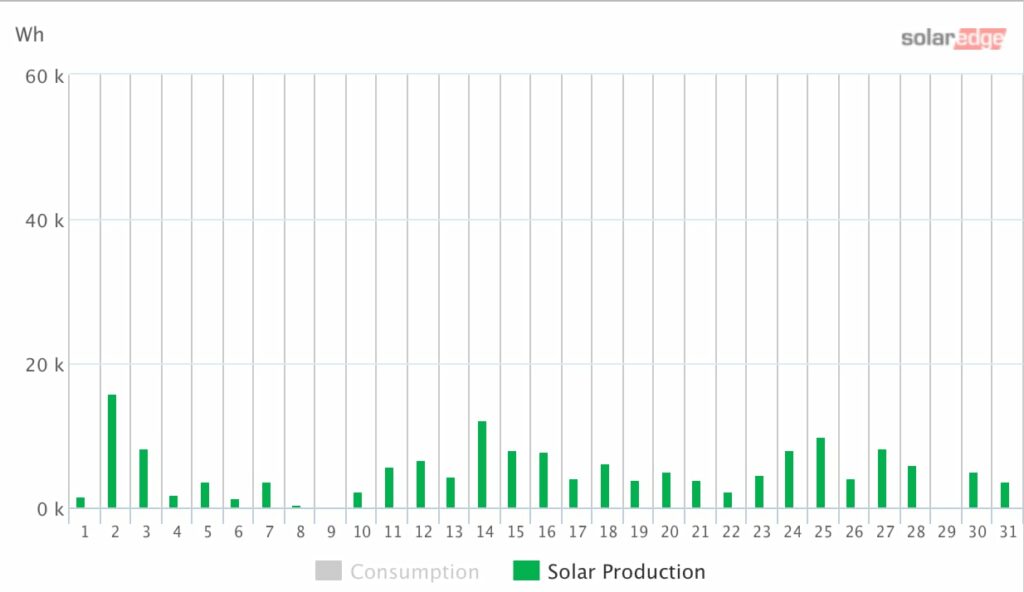 March 2023 may be one of the most gloomy and grim March months ever recoded. 
The sun makes a reappearance 
After a cloudy March, April get's it's hat back on.
Our Solar Edge system generated 378.99 kWh of power for the month.
The second chart shows how dismal March was, with virtually the same production as Feb.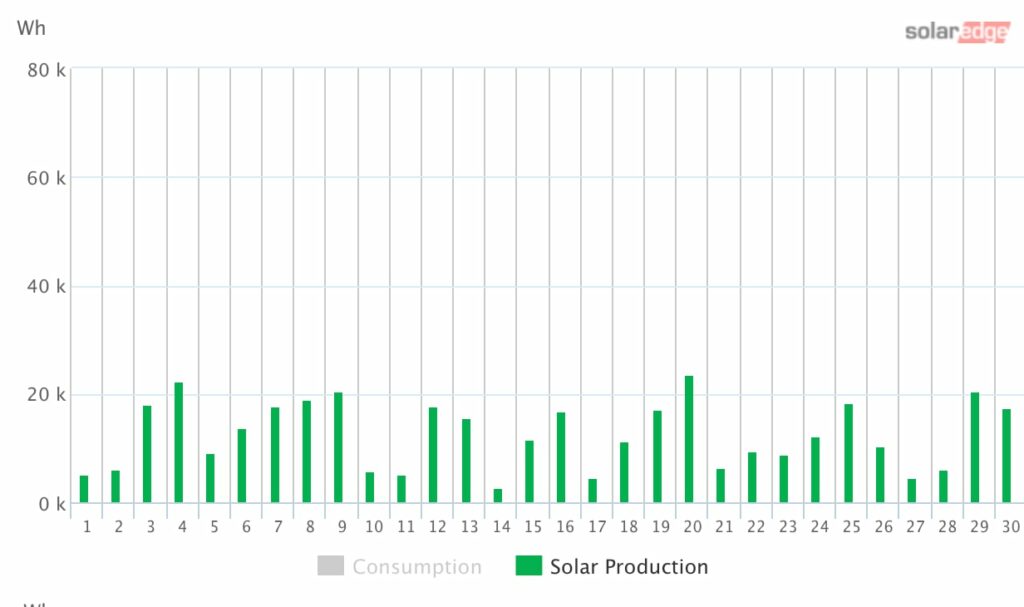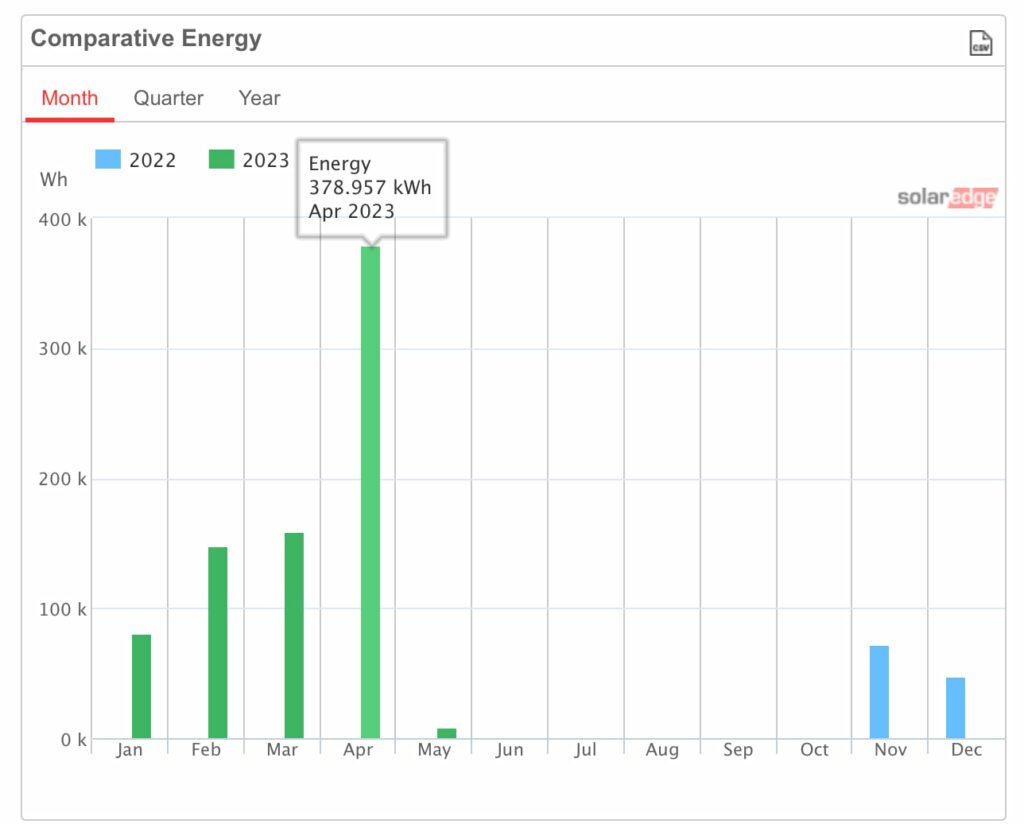 See complete Solar Project details with year to date data: