At long last the Tesla Model 3 is heading to the UK.
We received an email on May 1st with a link to design a Model 3. Orders confirmed now will see cars delivered in late June. About 8 weeks time.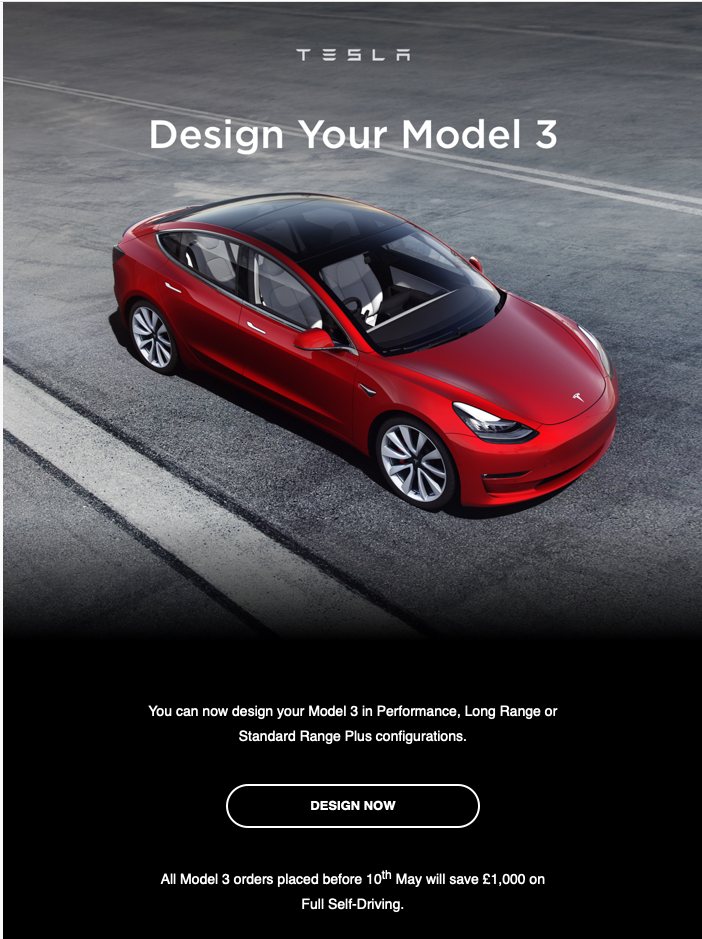 Configuration Options.
As expected Tesla have given us a limited pallet of options. This makes the build considerably easier allowing Tesla to build and ship a suite of cars knowing that most configurations ations will have a home.
It is pretty simple.
The base model is rear wheel drive: Gives 260 miles range and 0-60 in 5.3 seconds: Base cost £38.050.
The more interesting 4 Wheel Drive comes in Long Range or Performance.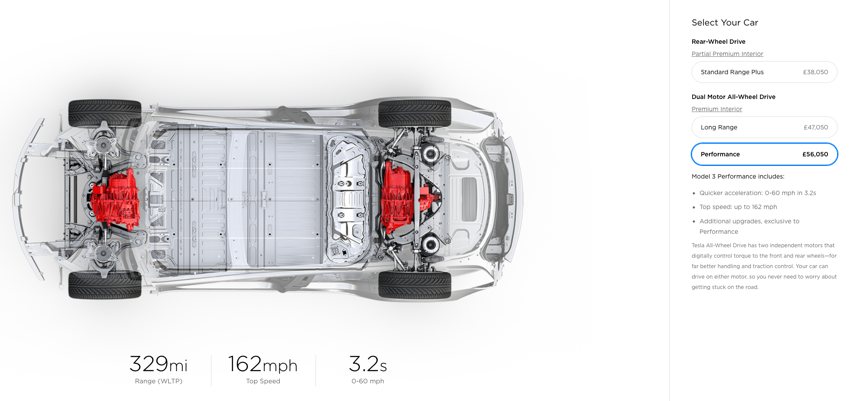 Long Range gives: 350 miles and 0-60 in 4.4 seconds. £47.050
Performance builds on that to offer 330 miles and 60 in 3.2 seconds. £56,050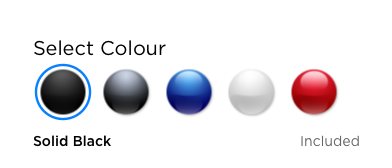 All cars are available in 5 exterior colours with either Black interior as standard or White trim for £950.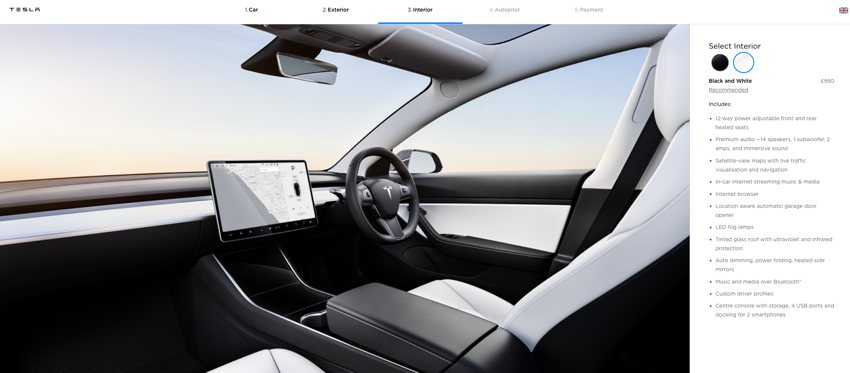 Autopilot
You can add the Self Driving comuter software that Tesla call Autopilot to any Model 3 at any time as all the Hardware in baked into the car. This includes the multiple cameras, sensors and computer hardware.

When purchased with order this is £4,900 or if ordered after delivery £6,800.
This gives a base price for a Black Rear Wheel Drive Model 3 as £39,850. And a top of the range Performace with White and Self Drive at £64,650.
These equate to a HP monthly cost of £543 up to £1,026.
How does that compare to a BMW 3 series?
The Tesla Model 3 is often compared to the trusty and much loved BMW 3 seriers. So how do they compare? Where to start. This is a good question as do you compare performance against performance, running costs, depreciation.
Lets looks at high level model overview. Tesla has just one body the model 3 while MBW offer a saloon and Estate versions with a Gran Turismo option. Let's work with the Saloon. Even that is tricky as with BMW you can select more options and configurations that you can shake a stick at. Colour, engine, trim, equipment. At the extremes we have a 320i SE, as the base model with a Petrol engine giving 0-60 in 7.1 seconds for £32,445. That's not much less than the base Tesla 3 in a BMW configuration that very few people order. A more common model is the 318 d Sports with some options for £38,095. With the Diesel lump you get 0-60 in 8.3 seconds.
To match close to Model 3 performance you need to look at the M line. The closest in the two door M4. The top of the line competition package brings the 0-60 time down to 4.3 seconds and pushes the price to £65,705.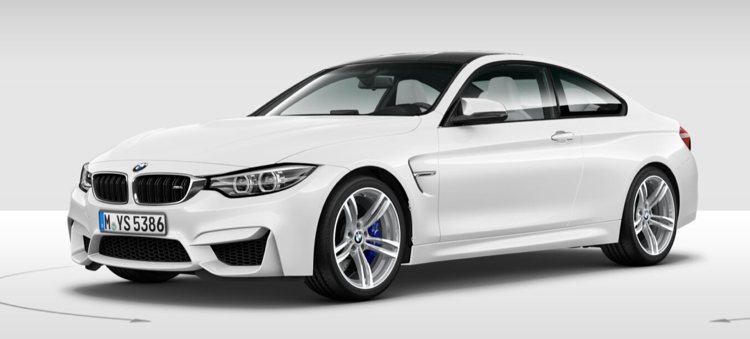 The Tesla 3 is set to give the BMW 3 some stiff competition. It's faster and cheaper to run. We should see the first UK models by end of June. Can't wait.