Taking a leaf out of the Tesla book or taking orders before a car can be seen, VW have secured 10,000 deposits from Europeans wanting to be the first in the all electric ID.3 EV.
What is the ID.3?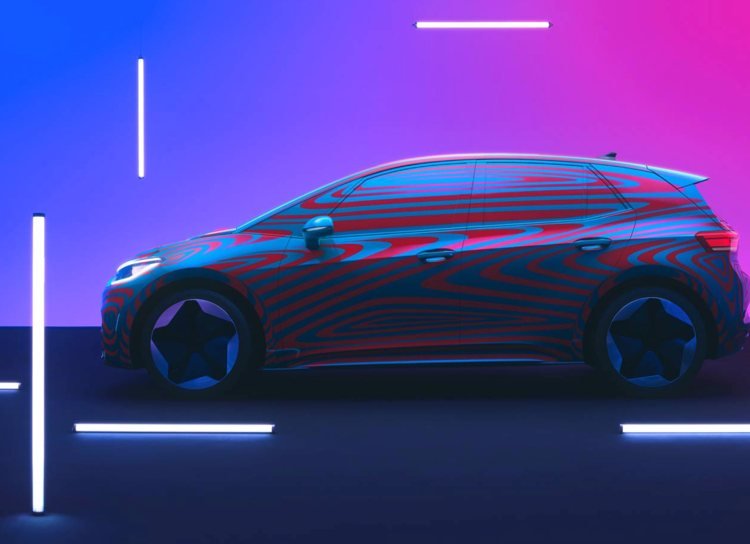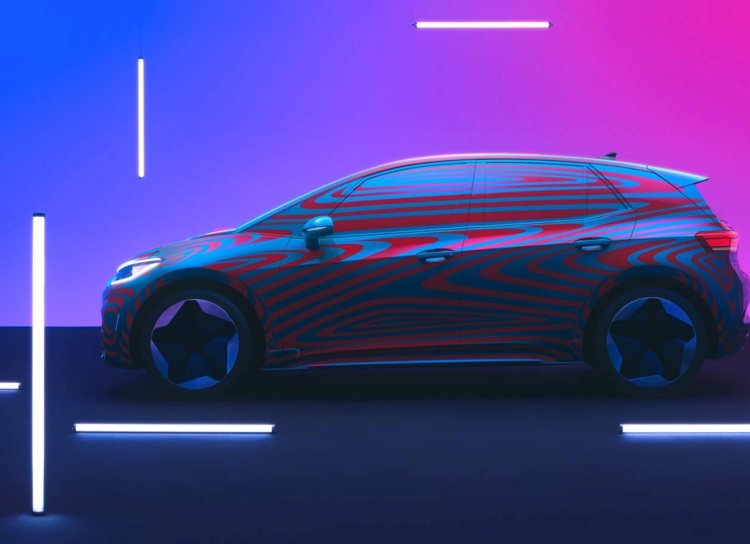 VW showed a photo of the car yesterday at the press event but it is not easy to see the details. We do know that the car is Golf sized and has a good range. VW claim 420 Km on the new WLTP test. That's 260 miles. As a note the Worldwide Harmonised Light Vehicle Test Procedure or WLTP is the ECs solution to the over ambitious NEDC driving test.
The recommended base price for the ID.3 production model in Germany will be lower than €30,000 for the smallest version. An exclusive special edition is being offered at less than €40,000. These prices apply before the deduction of state subsidies in  each case.
Orders can be placed at the VW sign up page with a 1000 Euro deposit or £750.
VW say there will be a Special Edition model with a 58 KWh pack and three standard models. The small pack model has 45 KWh and 205 miles while the large battery provides 341 miles from 77 KWh pack.
Volkswagen is offering pre-bookers who purchase a ID.3 the possibility of charging electric power at no cost for the first year up to a maximum of 2,000 kWh at all public charging points connected to the Volkswagen charging app WeCharge and using the pan-European rapid charging network IONITY. Volkswagen is participating in this network, which offers eco-power where this is technically feasible. The ID.3 is to be delivered to customers  in carbon-neutral form. Production of the ID.3 is to start at the end of 2019 with the first vehicles to be delivered in mid- 2020.
The ID.3 is the first Volkswagen model based on the Modular Electric Drive Toolkit (MEB). The market launch of the ID.3 is to be followed by further models; studies such as the ID. CROZZ, ID. VIZZION or ID. ROOMZZ have already given an idea of what is to come. With its electric offensive, the Volkswagen brand intends to become the world number one by 2025, with more than 20 full-electric models and more than 1 million connected, zero- emission vehicles sold each year.