Ecocabs, a taxi operator in Hexham in the North East of England, are proud to announce the arrival of the first Ford Tourneo Custom Plug-In Hybrid Vehicle (PHEV) to be operated in the UK.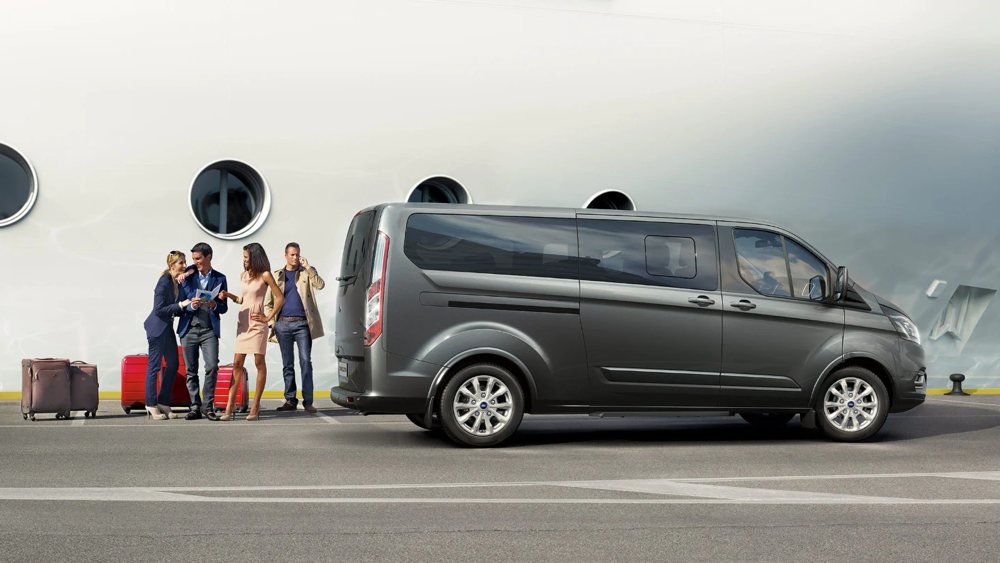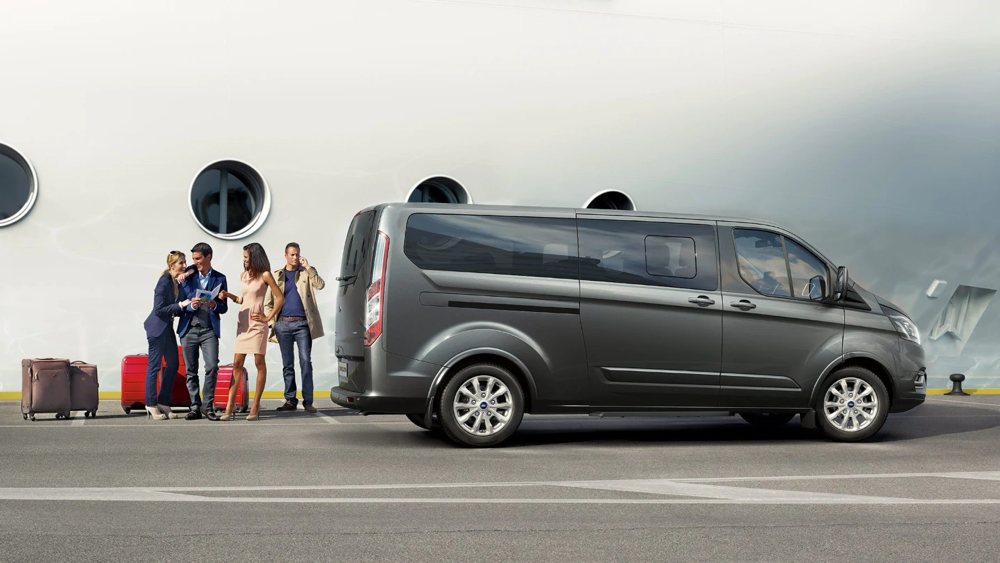 Technology is developing all the time, but currently all-electric vehicles apart possibly from a Tesla X, cannot fulfil the operational demands of a rural taxi service in terms of practicality due to the limited range and lack of fast charging points. This is where the hybrid vehicle makes more sense for a rural operator.
The vehicle is purpose-built to help transport passengers more efficiently than ever. Smart, hybrid technology helps keep emissions to a minimum, whilst intelligent design creates a refined and sophisticated interior for passengers.
Commenting on the purchase of the eco-friendly 9-seater vehicle, Matthew Kirkby, founder and Managing Director of Ecocabs, said,
"Sustainability remains top of our agenda at Ecocabs, and the introduction of the new Ford Tourneo continues our commitment to cutting the CO2 emissions of our fleet, and reducing our overall impact on the environment."
About the Ford Tourneo PHEV
The new Ford Tourneo Custom Plug-in Hybrid (PHEV) uses two sources of power to get passengers where they need to be more efficiently than ever. An advanced electric powertrain, with zero emissions, can be used for shorter trips, while on longer journeys the multi award-winning 1.0 litre EcoBoost engine kicks in to extend the Tourneo's range. 
Note the Tourneo is the same as a Transit just with seats.
In the case of Transit and Tourneo Custom models, Ford is using a range-extender hybrid set-up. This means the engine doesn't power the wheels directly, rather it charges a battery pack which then powers an electric motor which then turns the wheels.
The range-extender engine is a 1.0-litre EcoBoost petrol – 'EcoBoost' being Ford's name for its current generation of small but powerful turbocharged engines. When installed in Transit Custom models, the hybrid system (range extender, electric motor and battery pack) result in a claimed economy figure of 91.7mpg and carbon dioxide (CO2) emissions of 60g/km.
For the Tourneo Custom minibus, these figures sit at 79.1mpg and 70 g/km of CO2. Power output for all models is expected to be 125hp, however, torque – low engine-speed muscle – output remains unknown.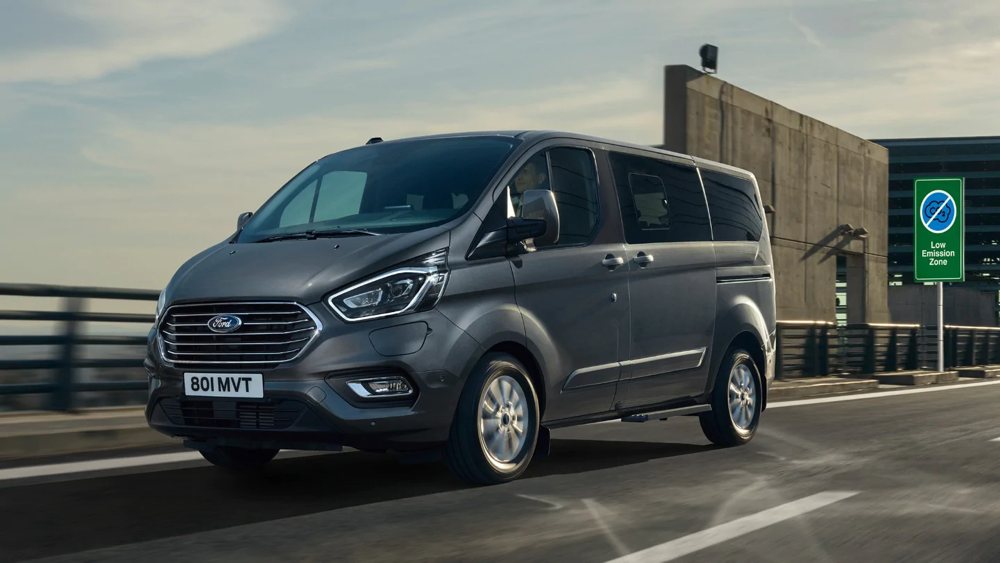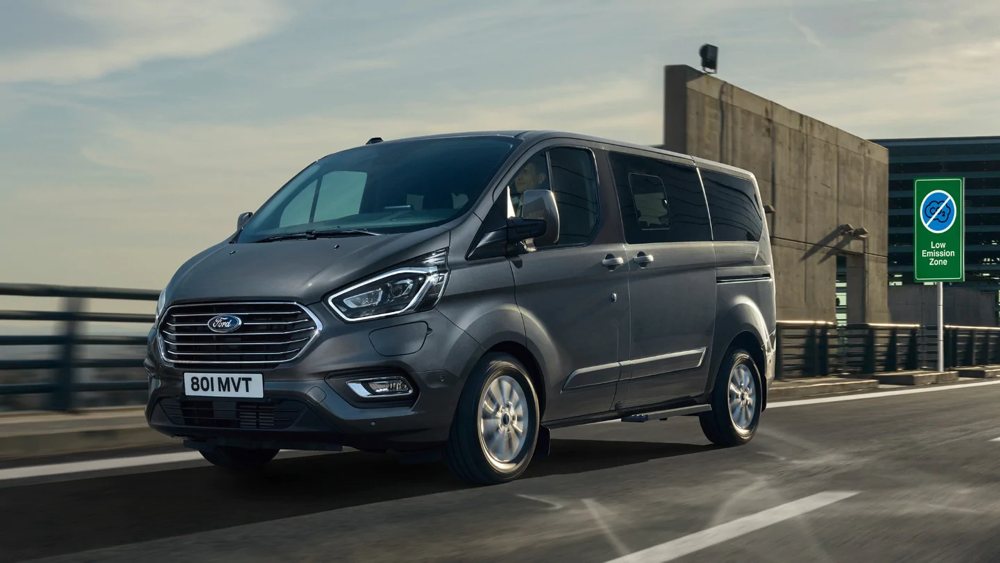 Charging
Ford claim an EV range of 33 miles for the Tourneo PHEV from a 13.6 KWh pack.
When it comes to all-electric range there is a slight difference between the models available. Tourneo Custom variants boast an all-electric range of up to 33 miles, whereas Transit Custom models come with a marginally better range of up to 35 miles.
For both, Ford claims the additional mileage its range-extender provides means all models can travel up to 310 miles following a full charge and petrol top up. The use of the phrase 'up to' is purposefully employed here, as realistically drivers will experience lesser range in the real world, variables like the amount of heavy stuff you're carrying in the back will have a big impact on range too.
As for charging times, Ford claims all models can be fully charged from empty in around four hours and 20 minutes using a standard UK household plug. Naturally, this can be reduced by using a compatible charger with a higher power output from a standard Type 2 charging cable.
All models use a 92.6kW (123hp) electric motor to drive the front wheels, which gets its power from a 13.6kWh lithium-ion battery pack.