In case you missed last summer's action from Goodwood the record for the hill climb now rests with VW after smashing Nick Heidfield's F1 record.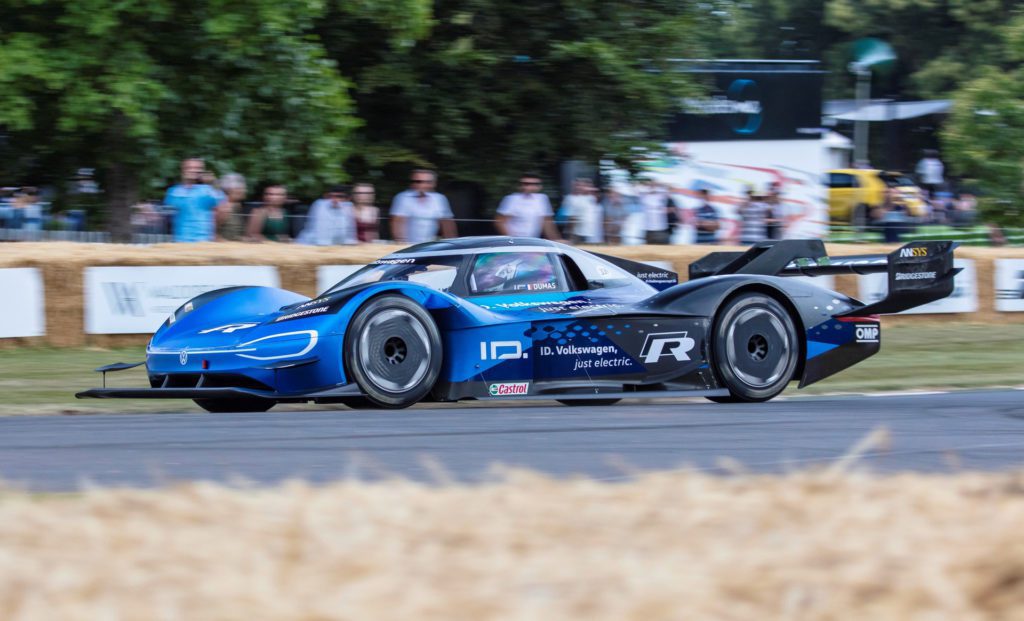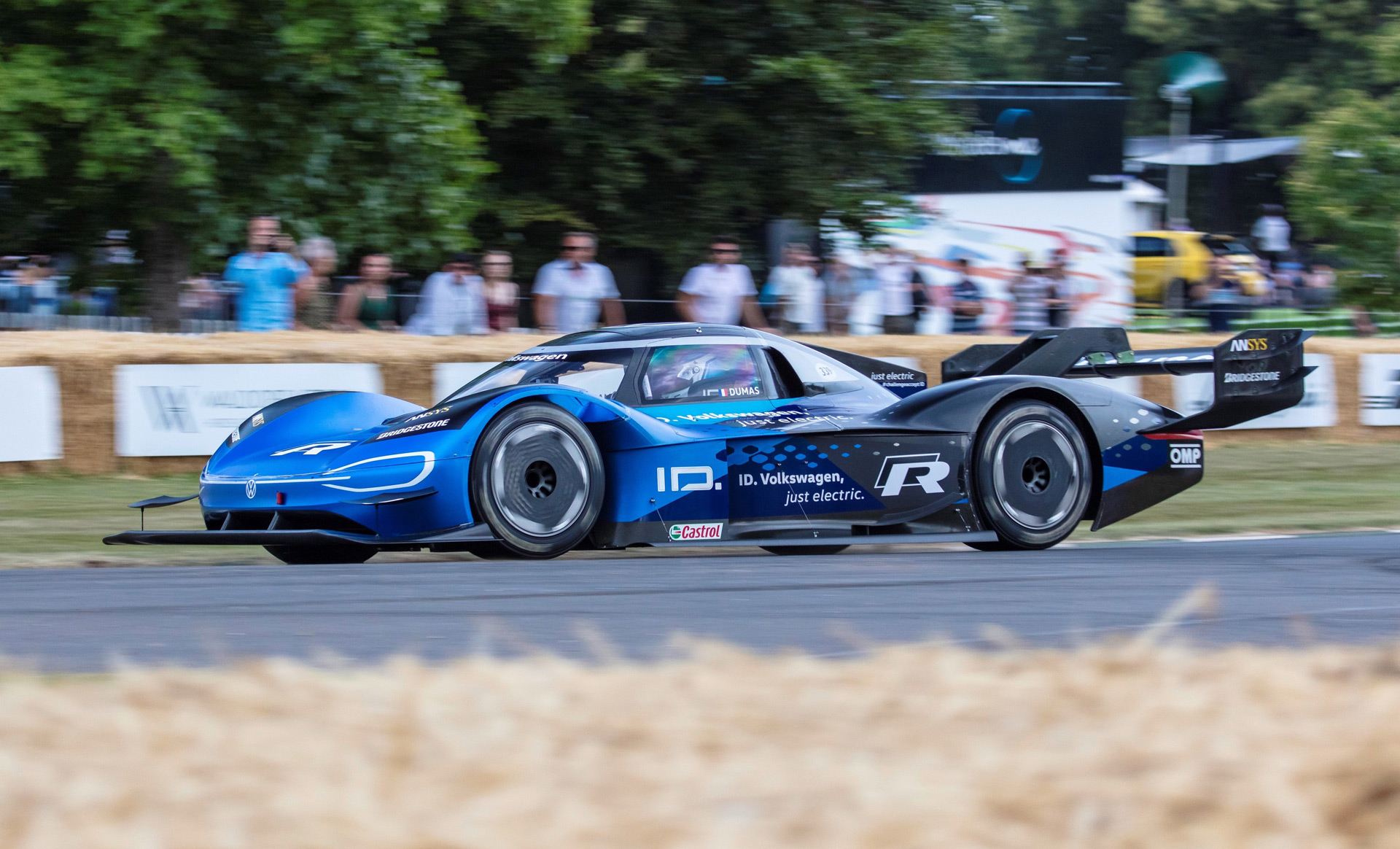 The electric time-attack special, piloted last summer by 2-time Le Mans-winner Romain Dumas, needed just 39.9 seconds to complete Goodwood's challenging 1.16-mile course, smashing the 20-year-old record of 41.6 seconds set by Nick Heidfeld in a McLaren MP4/13 Formula One race car.
Dumas was also the driver that set the record at the Pikes Peak International Hill Climb driving the ID R during 2018's race to the clouds.
"I am very proud to have set the all-time record in Goodwood with the ID R," Dumas said after his incredible run. "The short hill climb is a very special challenge; because the track is so short, I could not afford to make even the slightest mistake, and every aspect of the fine-tuning of the ID R had to be perfect."
The fine-tuning he's referring to are the adjustments made to the ID R specifically for the Goodwood hill climb. Recall, Dumas could only manage a time of 43.05 driving the ID R at the 2018 Goodwood Festival of Speed.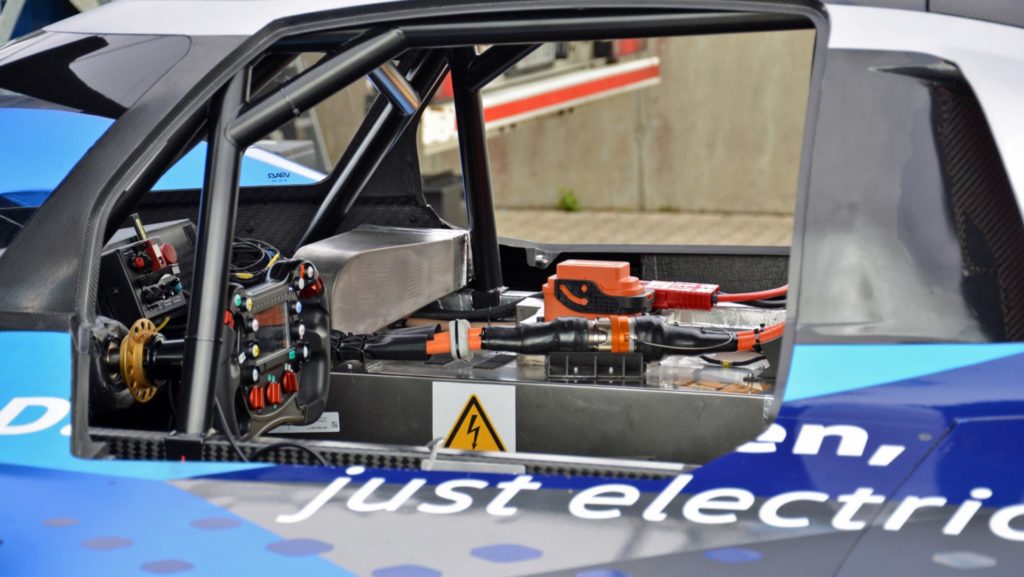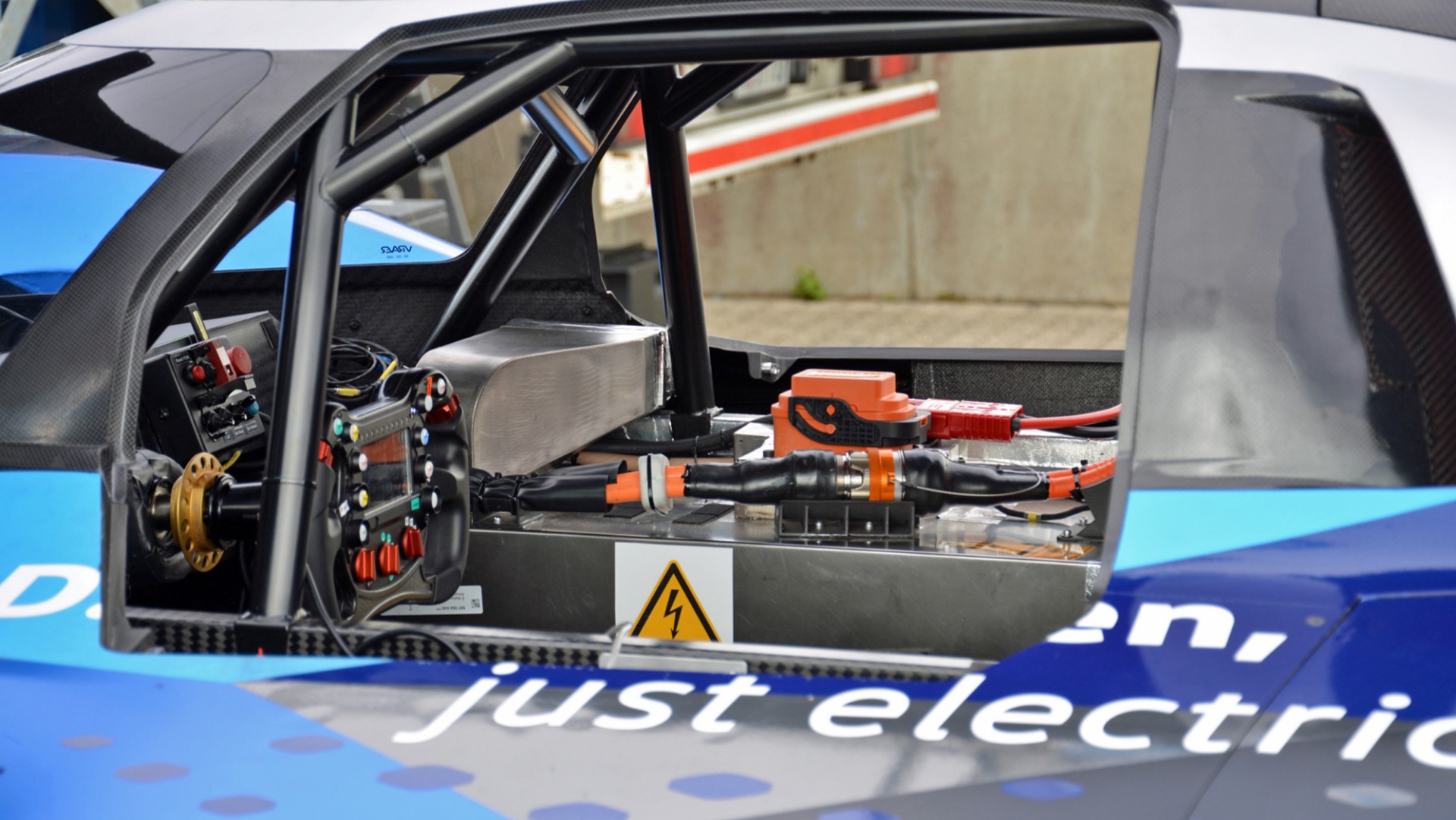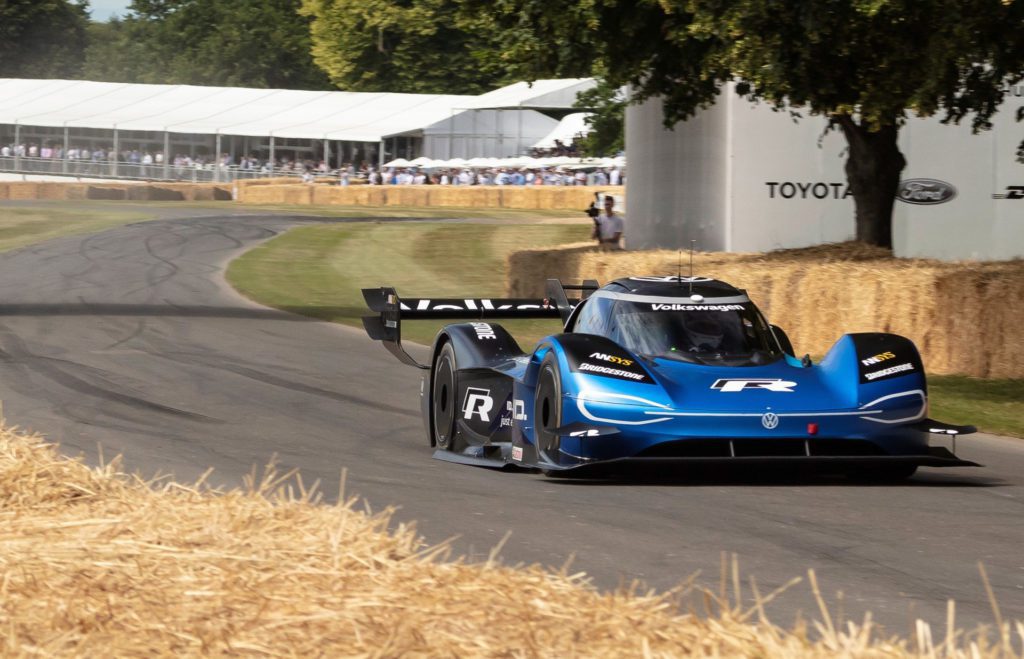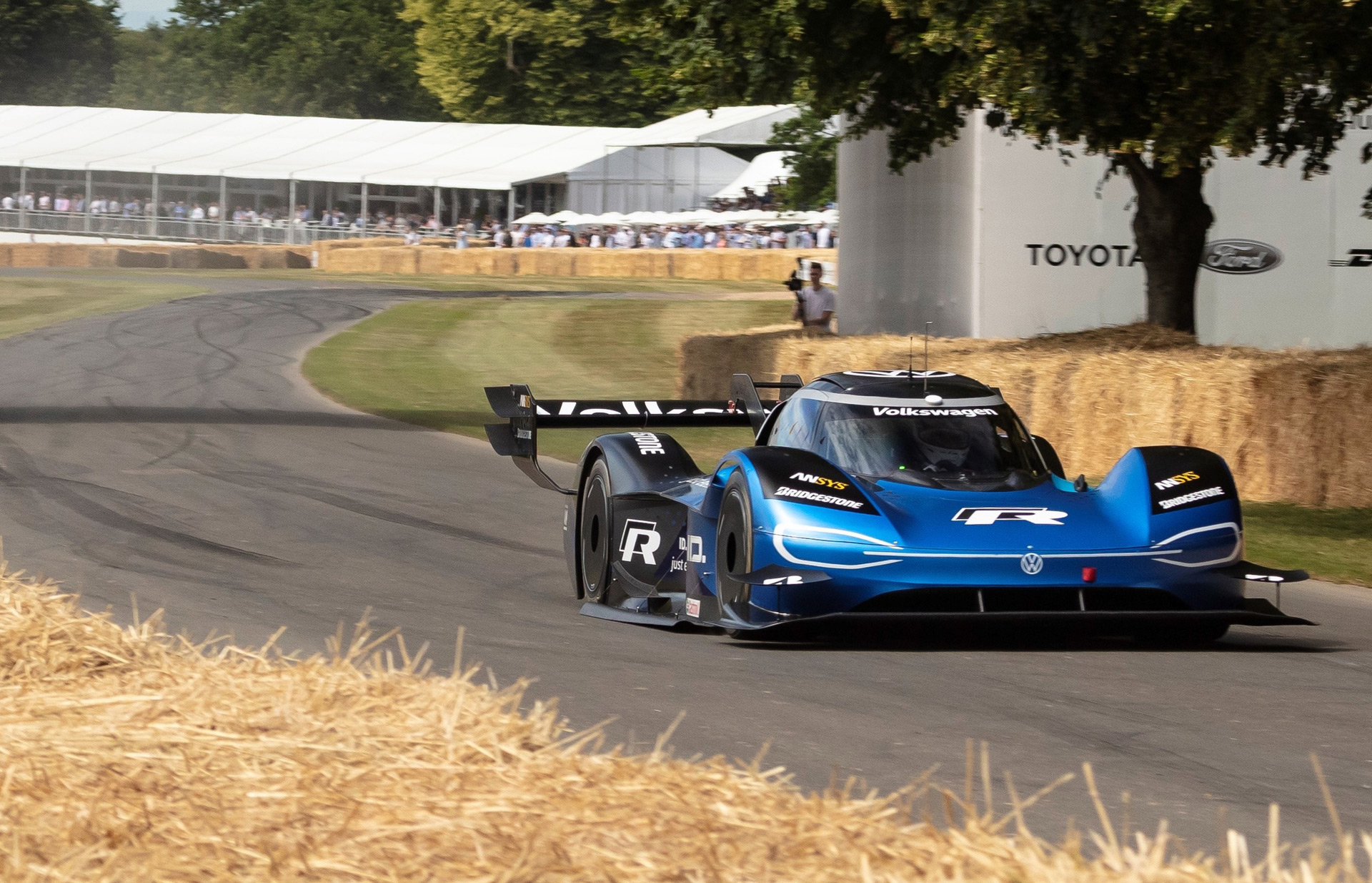 That car ran the same configuration used for Pikes Peak, which is a much longer, much steeper run than at Goodwood. As a result, VW engineers created what they call a "sprint" version of the ID R for this year's Goodwood Festival of Speed. Specifically, a much smaller battery was utilized. The electronic control units were also tweaked to draw more power at the cost of efficiency. The car also dropped its drag reduction system. As a result of all the changes, VW managed to get the weight down to less than 2,200 pounds—with the driver on board.
We covered the development of the inverter and power unit in coverage of the Dewars award last year.
"We have developed another evolutionary stage of the ID R—a sprint version with smaller batteries, in order to further reduce weight," Volkswagen Motorsport Technical Director François-Xavier Demaison explained. "We have also opted for a far more aggressive energy management strategy for the short distance; you need very high output for a very short time for the sprint in Goodwood."
We assume that all of the knowledge gained by VW will go toward the development of road-going ID family of electric cars. The first of these will be the ID 3 compact hatch should be on the roads soon.