French racing driver Romain Dumas, broke the Pikes Peak International Hill Climb record in clocking a time of 7:57 on the 12.42 mile (19.99 kilometre) track. The time not only breaks the record for the fastest electric car, but eclipses the all-time record set in 2013 by Sebastian Loeb's modified Red BUll Peugeot 208 (which uses a conventional V6 engine) by 16 seconds.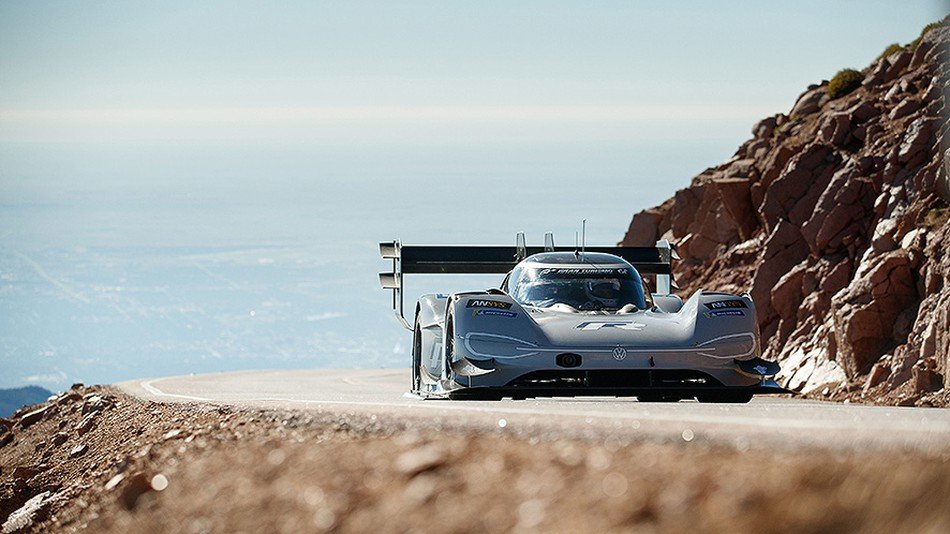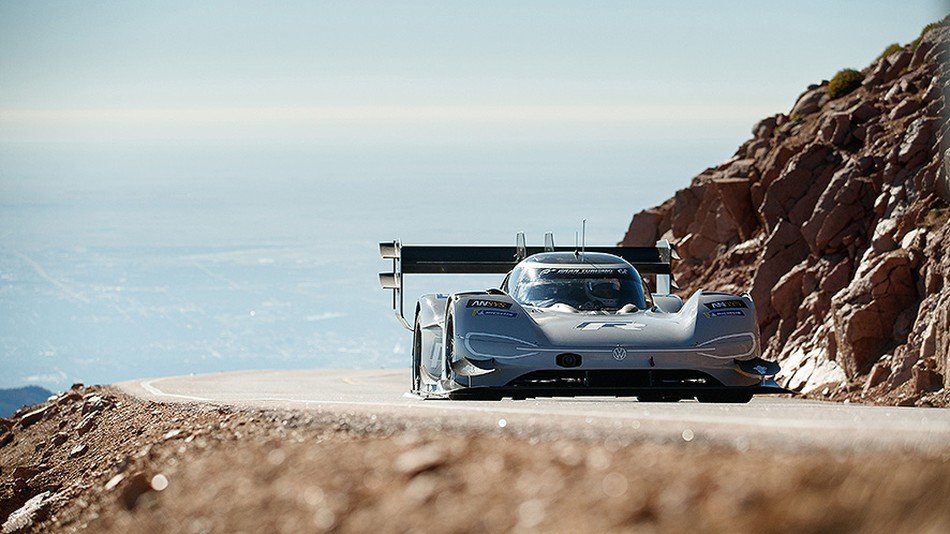 The Pike Peak track climbs 4,720 feet (1,440 metres) to a finish 14,110 feet (4,300 metres) above sea level, where cars twist around 156 turns, battling the thin air at the top of the mountain. The thin air reduces the power of the conventional ICE engines.
Volkswagen last competed in the event in 1987, where it took a dual-engine Golf to the event dubbed "The Race to the Clouds." Makes for some very cool publicity shots.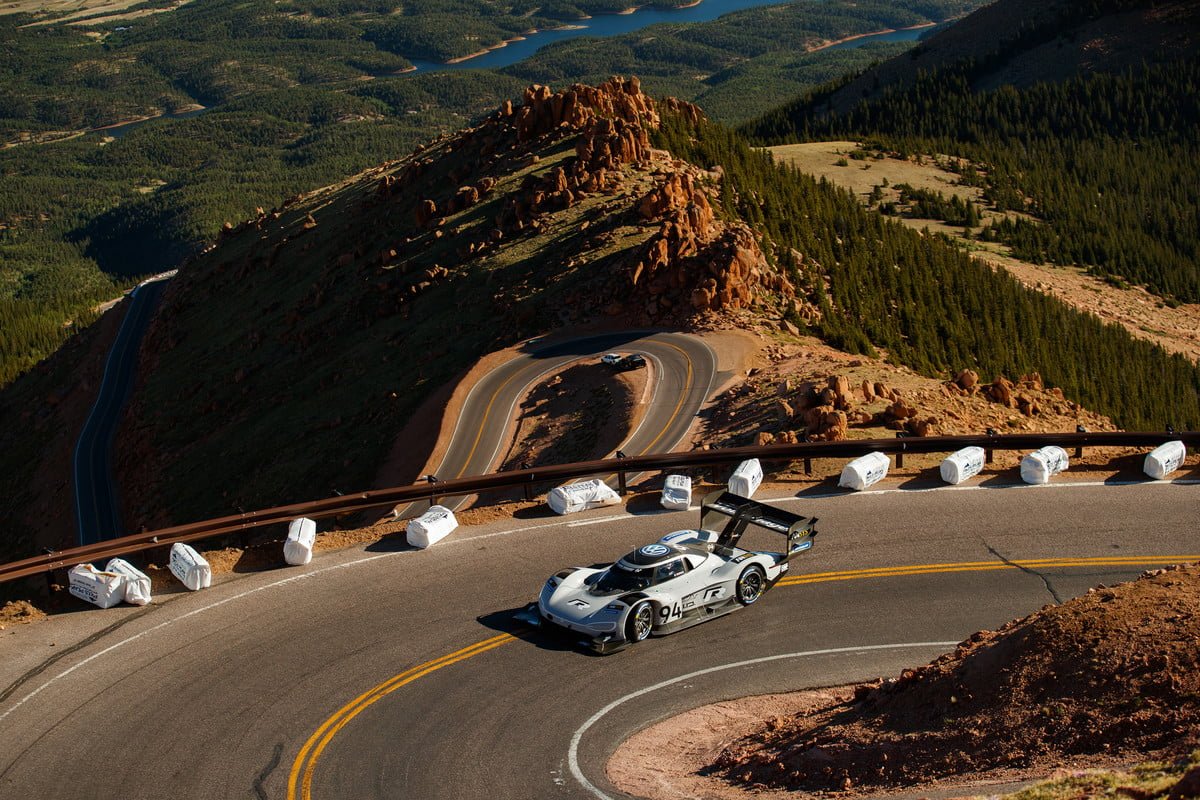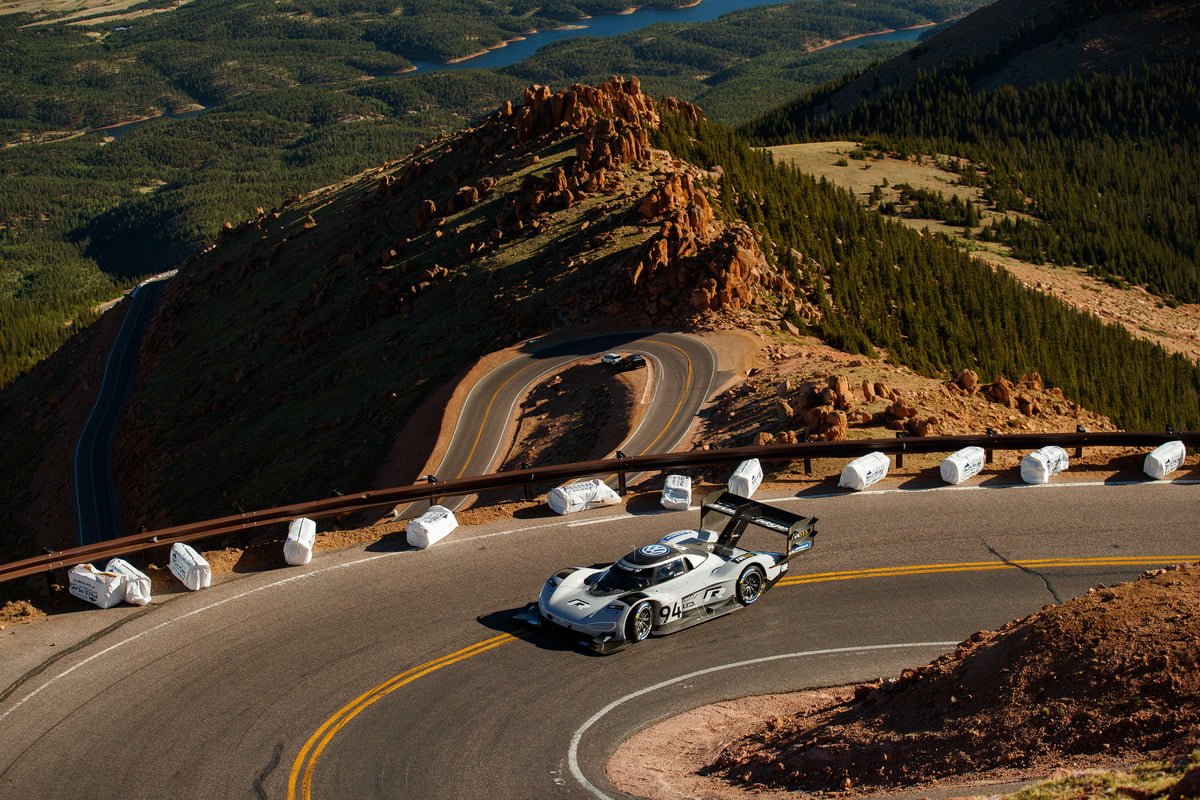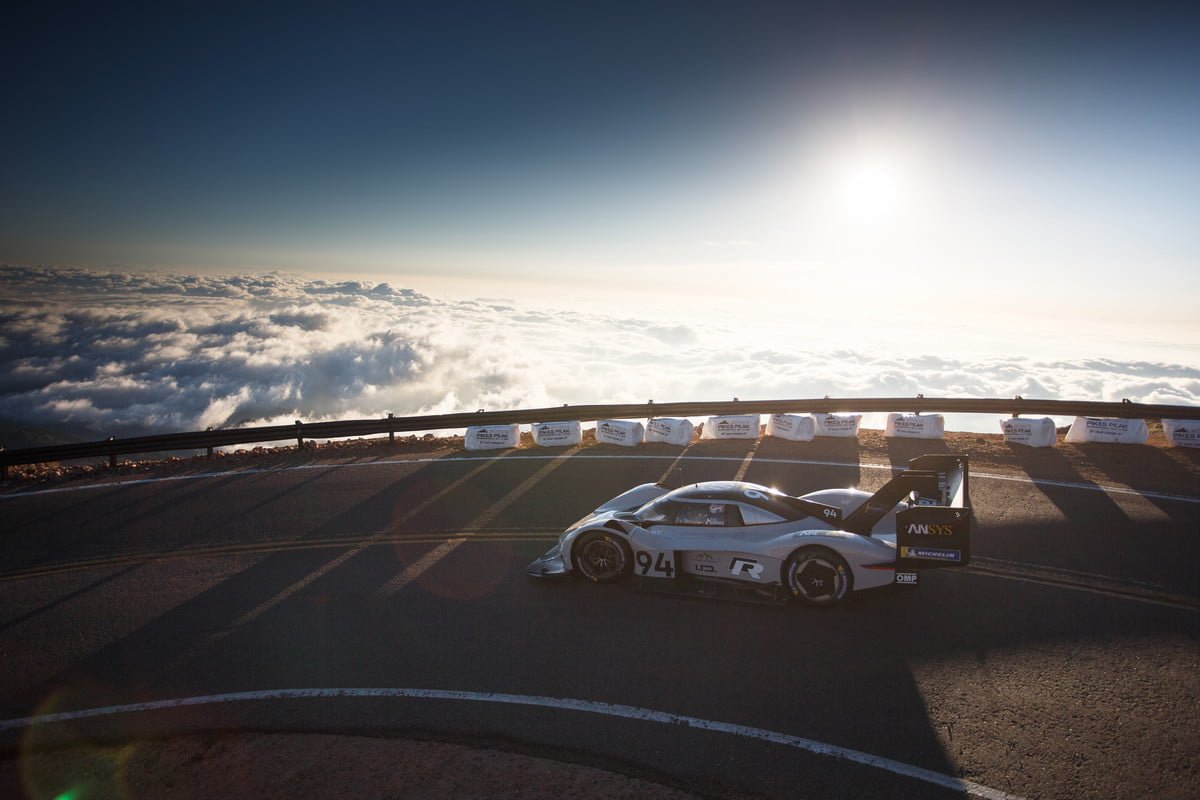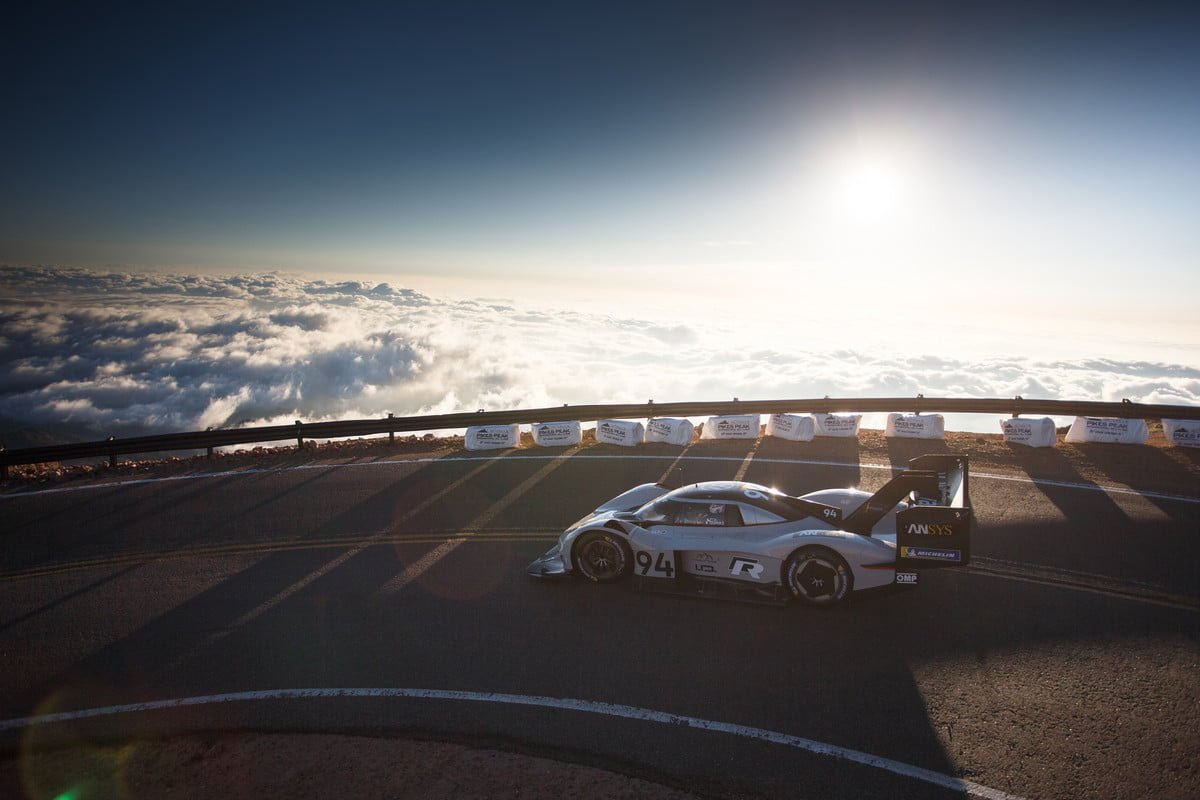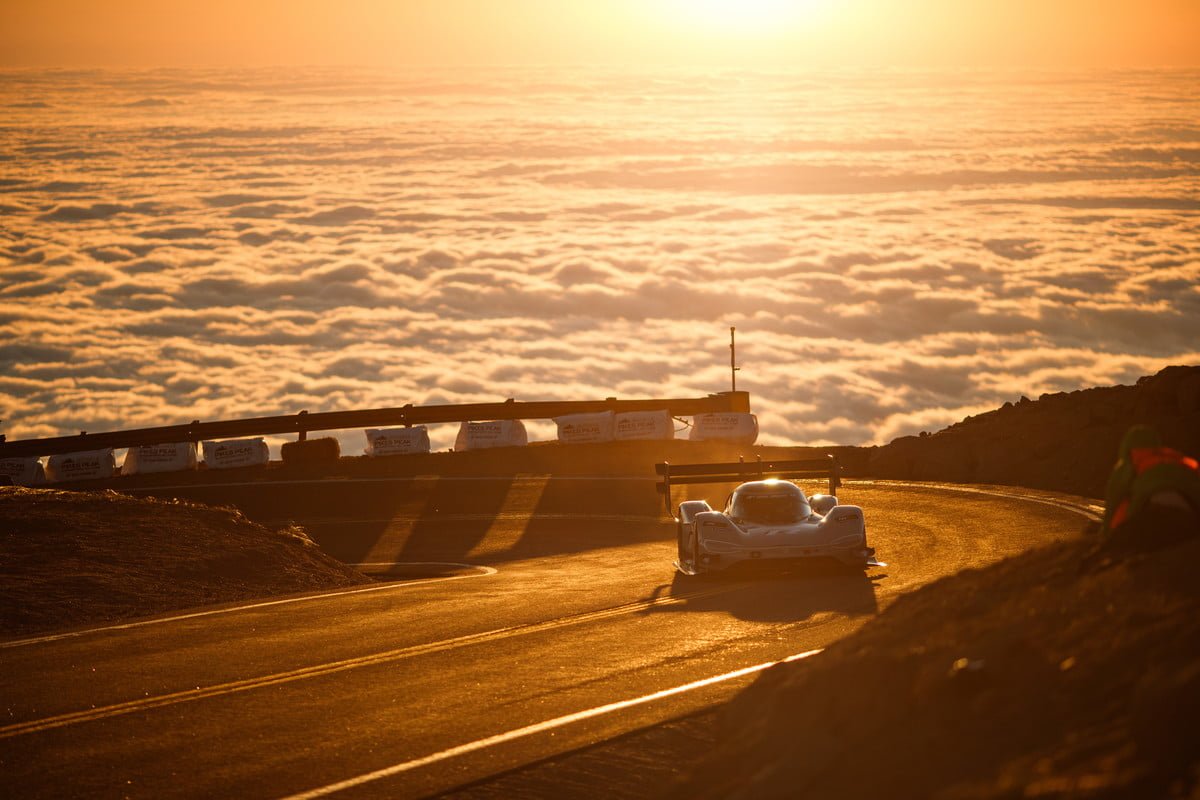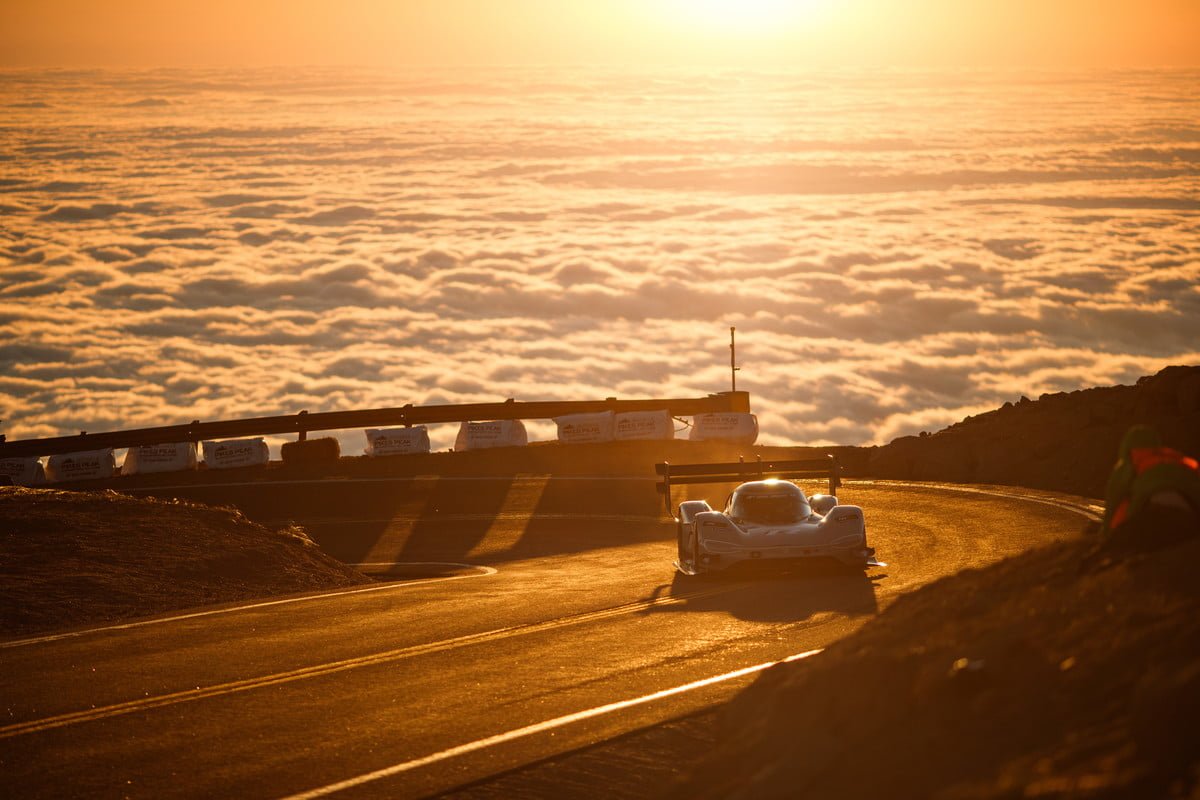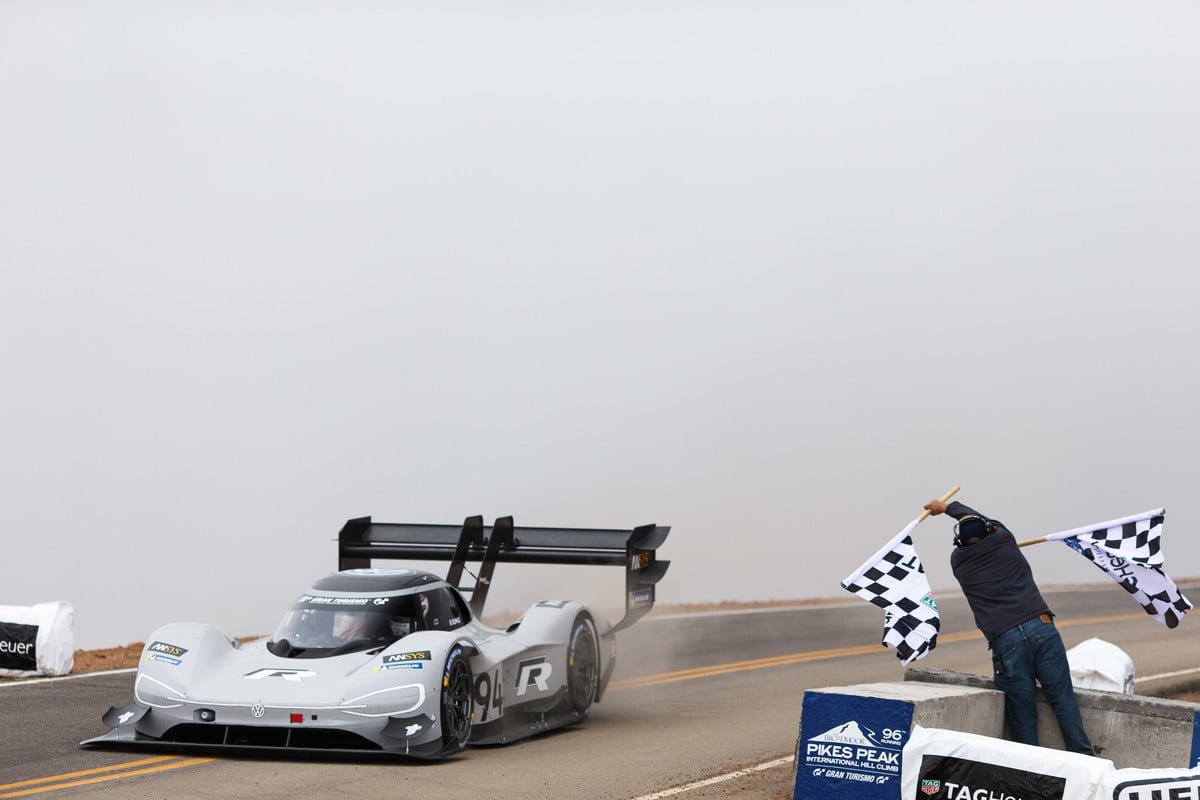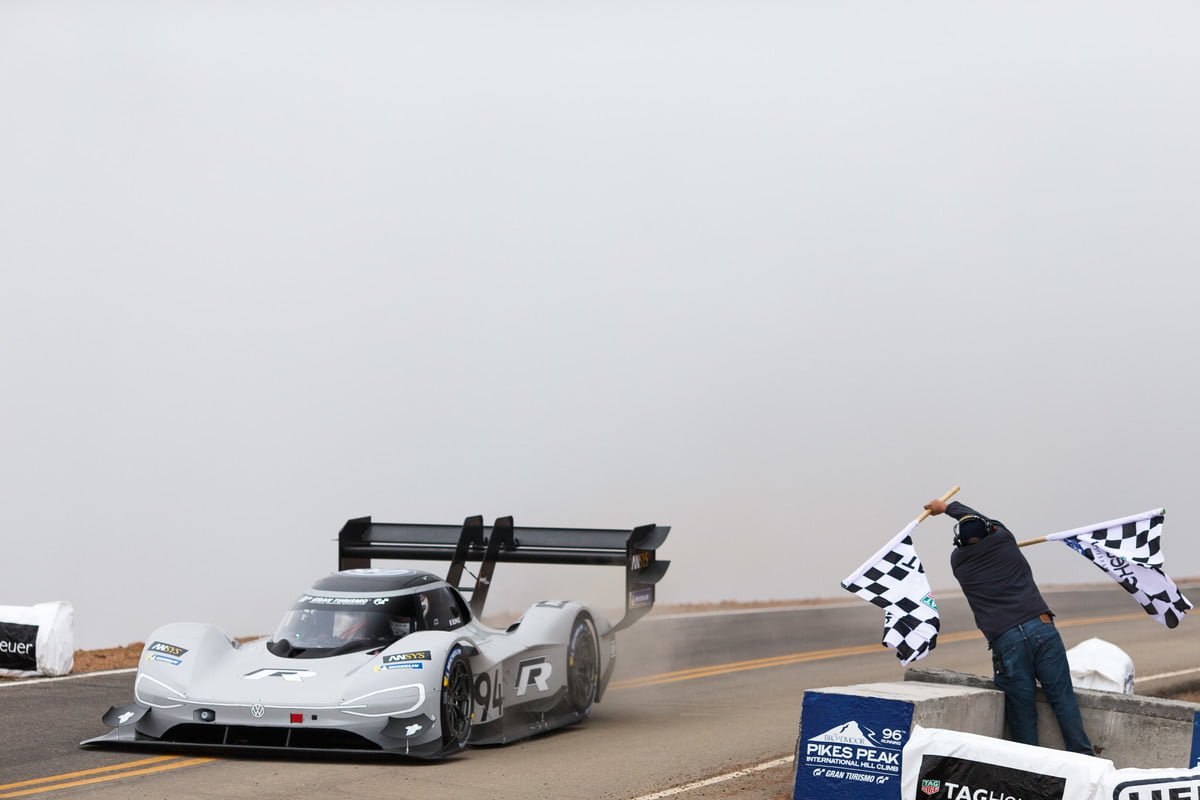 Inside the I.D. R Pikes Peak, there are two electric engines, which give the car 500 kW (670 hp) of performance, allowing it to accelerate from 0 to 100 km/h (62 mph) in 2.25 seconds.
Watch Romain battle the EV brute up the hill.

VW wants you tp focus on EV and don't mention diesels please.
They even showed the EV ID bus as their commitment to the planet.