Drive into London and pay £15 to Shadiq Khan, Mayor of London.
The London Tax will rise from £11.50 a day to £15 and will come into effect 22nd June. In addition to this hours of operation are also being extended to 7am to 10pm seven days a week. Prior to this weekend driving was exempt.
The tariff was waived when lockdown was first announced. This made sense as the vast majority of people living in or around London were working from home and were only travelling for essential reasons.
The mayor's office states that the increase will '' encourage Londoners not to make unnecessary car journeys, and is expected to reduce journeys within the congestion charge by a third''.
However, the original congestion charge was reintroduced early this week on Monday 18th May. The ULEZ (Ultra Low Emission Zone) has also been reintroduced on the same day.
The TFL site lists information that explains who needs to pay and more about the Clean Vehicle Discount. It's clear as mud. See TFL site.
From TFL:
Clean Car Discount. Formerly Ultra Low Emission Discount (ULED))
Currently, only vehicles that meet Euro 6 standards (petrol and diesel), that emit no more than 75g/km of CO2 and have a minimum 20 mile zero emission capable range will qualify for the 100% cleaner vehicle discount.
From 25 October 2021, the cleaner vehicle discount will change so that only battery electric vehicles are eligible. Then from 25 December 2025, the cleaner vehicle discount will be discontinued. From this date, all vehicle owners, unless in receipt of another discount or exemption, will need to pay to enter the Congestion Charge zone during charging hours.
Check if you qualify until 24 October 2021
You can check the CO2 emissions of your car on the V5C registration document. If the Euro standard of your vehicle is not shown on the V5C you can check it with the franchised dealer or the vehicle manufacturer.
You also qualify if your vehicle is registered with the DVLA and has a fuel type of 'electric' (you can check this on the V5C registration document the DVLA sent you), or alternatively, if your vehicle is a 'plug-in hybrid' and has been approved as an ultra-low emission vehicle by the Office for Low Emission Vehicles. You can find more information at the Office for Low Emissions Vehicles website.
You can find out more about low emission vehicles on the Go Ultra Low website.
If your vehicle is a 'plug-in hybrid' you will need to supply a conformity certificate as part of your application.
---
Clear?
No not really. If you have a pure electric car you are exempt until Christmas 2025. If you have a Plug with a 20 mile battery rage you are exempt so Outlanders qualify, but most other PHEV don't as they struggle with a 20 mile EV range.
And don't forget the ULEZ
Ultra Low Emission Zone
To help improve air quality, an Ultra Low Emission Zone (ULEZ) operates 24 hours a day, 7 days a week, every day of the year, except Christmas Day, within the same area of central London as the Congestion Charge. Most vehicles, including cars and vans, need to meet the ULEZ emissions standards or their drivers must pay a daily charge to drive within the zone: 
£12.50 for most vehicle types, including cars, motorcycles and vans (up to and including 3.5 tonnes)
£100 for heavier vehicles, including lorries (over 3.5 tonnes) and buses/coaches (over 5 tonnes)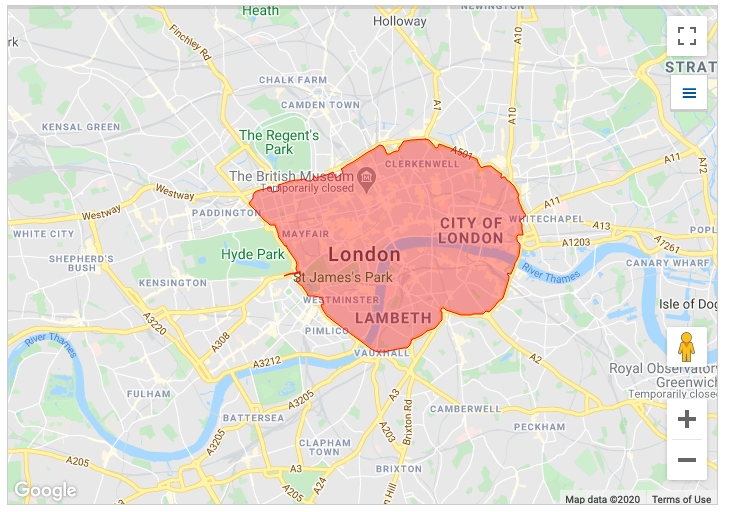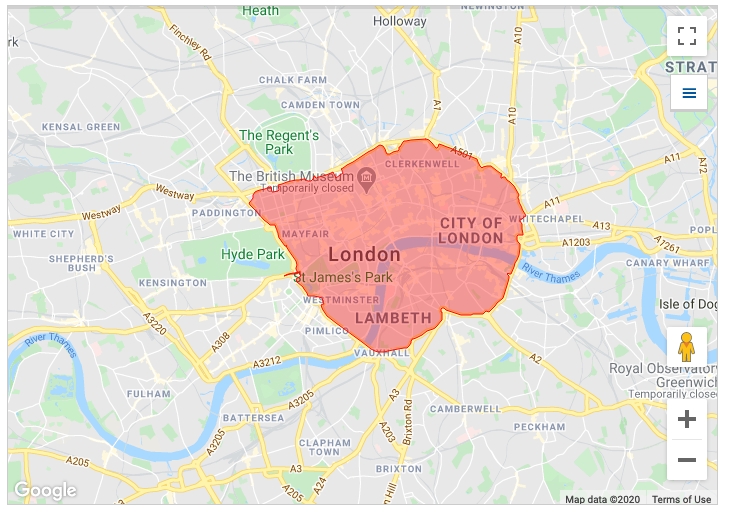 Why are there two separate charges that operate at different times in the same zone? Talk about government complexity at work. Plus, as well as these two fees there is the Low Emission Zone. Go figure.
LEZ
The Low Emission Zone (LEZ) operates to encourage the most polluting heavy diesel vehicles driving in London to become cleaner. The LEZ covers most of Greater London and is in operation 24 hours a day, every day of the year.
The LEZ is separate  from the Ultra Low Emission Zone (ULEZ) which is in place in central London and operates 24 hours a day, every day of the year except Christmas Day.
Keep away
The message from London to drivers is simple – keep out.