Nissan plans electric sports car and crossover vehicle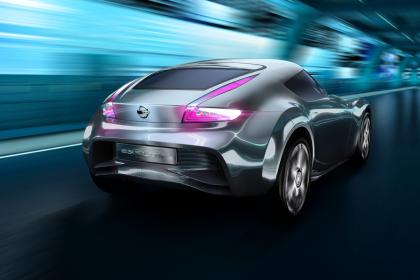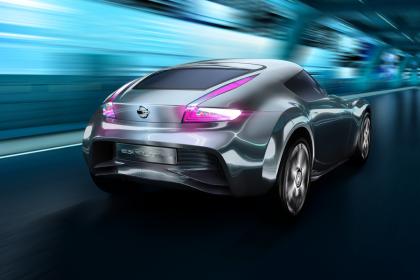 An article in this weeks Auto Express includes an interview with Nissan Senior vice-president Shiro Nakamura who acknowledged that a new modular platform currently under development will be able to adopt conventional and alternative powertrains – and that this will be key to Nissan's plan to broaden its EV line-up.
"We don't want to limit our EVs just to the Leaf," Nakamura told Auto Express. "We're the leading EV manufacturer, but I don't think we can make it just off one EV, so we want to grow the portfolio – that's our next plan. It could be a crossover, it could be a sports car; we see much more opportunity for EVs than just a hatchback."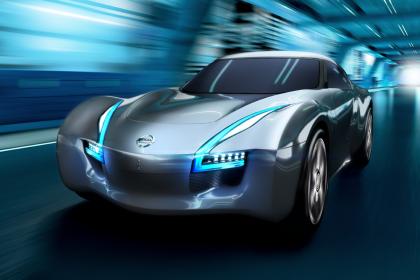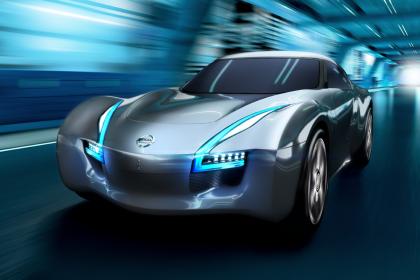 Nissan's interest in introducing an all-electric sports car extends back to the 2011 Geneva Motor Show, when the maker revealed the Esflow concept. The rear-wheel-drive electric car produced a modest 107bhp, but could get from 0-62mph in five seconds.There are ongoing discussions within Nissan regarding the design and layout of the new modular platform that'll underpin the new models. The Leaf's batteries are currently housed under the floor, which is good for weight distribution but raises the floor level – not something you want in an electric sports car, according to Nakamura. "For a crossover, we don't care about floor height because the model already has a high ground clearance, [but] a sports car you have to make as low as possible," he said.
Engineers have been experimenting with placing the batteries under the rear seats and even running them down the transmission tunnel to minimise the amount by which the floor would need to be raised. Nakamura said the research is "part of the study we're doing".
Nissan also sees the modular platform's development as a way of helping reduce the cost of EV tech, rather than creating several bespoke architectures for the various powertrain options the company offers.
Nakamura explained that it would be "maybe five years" before we're likely to see the first production model spun from the new platform. Nissan is likelyto preview any production vehicle with a concept car ahead of that, however. We say bring them on.

Save