The UK hybrid market has become increasingly popular of the last few years as the automotive industry has collectively sought to reduce its carbon footprint and appease the tree huggers. Hybrid vehicles are not just a hipster-fad, they're now a genuinely effective way of saving some money each while also helping the environment.
Plug In Hybrid vehicles demand a steeper price tag, due to the onboard technology, but we're bringing you 5 of the best deals available, from high to low, on the best Plug In hybrid cars available right now. Companies are especially keen on Plug in Hybrids due to the tax implications in taking a capital write off and the lower running costs and BIK payments.
Porsche Cayenne S E-Hybrid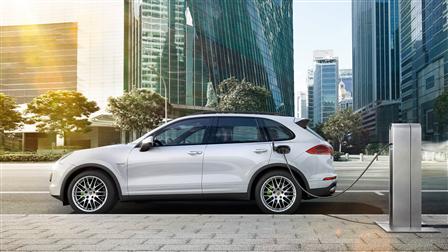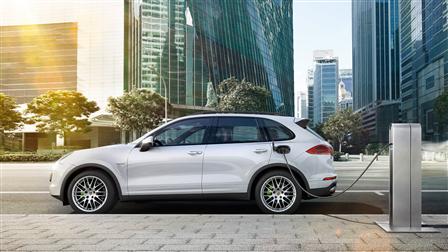 From £64,500. With the Cayenne S E-Hybrid, along with the 918 Spyder and Panamera S E-Hybrid, Porsche now has the unlikely honour of having the biggest range of plug-in cars on sale today. The Cayenne battery takes four hours to fully charge from a domestic UK socket or 90 minutes from a Porsche wall charger, which is included in the car's £61,474 price (that's more than £20,000 cheaper than a Panamera with the same drivetrain). In pure electric mode it provides up to 22 miles of range and a top speed of 84mph, or can work in conjunction with the petrol engine to maximise performance. Off-road ability is said to be uncompromised. The Porsche Cayenne and the Audi Q7 (see next car) share the same pedigree and are both members of the VAG group. The Cayenne brings Porsche sophistication and quality to the Audi brand. Both cars are exceedingly well built with the Porsche having numerous options that can push the price sky high.
Audi Q7 e-tron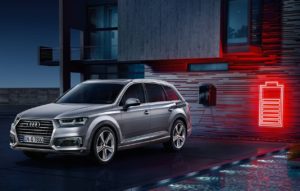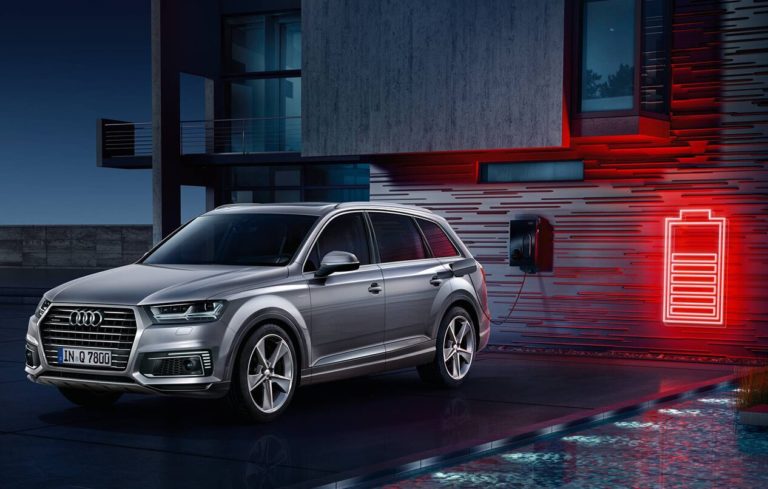 From £64,950. And then there were two. The Q7 e-tron is Audi's second plug-in hybrid electric vehicle (PHEV) – and in terms of environmental impact it's not difficult to imagine the Q7 needing more of this kind of assistance than the existing A3 e-tron. Audi's premier SUV is not a small vehicle. In fact, it's one of the UK market's largest 4x4s. Which means adding an electric motor and a massive battery pack might make a bit of sense, even if it also cancels out the final row of seats.
Volvo XC90 T8 Hybrid

From £60,500: It's not cheap – but it's quite something. The petrol-power provided comes from a 2.0litre turbocharged and supercharged unit, pushing out a healthy 320bhp, then an electric motor comes in and tops up the power with a further 87bhp. This combines to a whole 376bhp – with drivetrain power-loss accounted for… Those are some complicated numbers, basically the T8 XC90 does 0-60 in 5.3seconds, has 25 miles of all-electric range and does a claimed but unrealistic 134.5mpg.
Mitsubishi Outlander 2.0 PHEV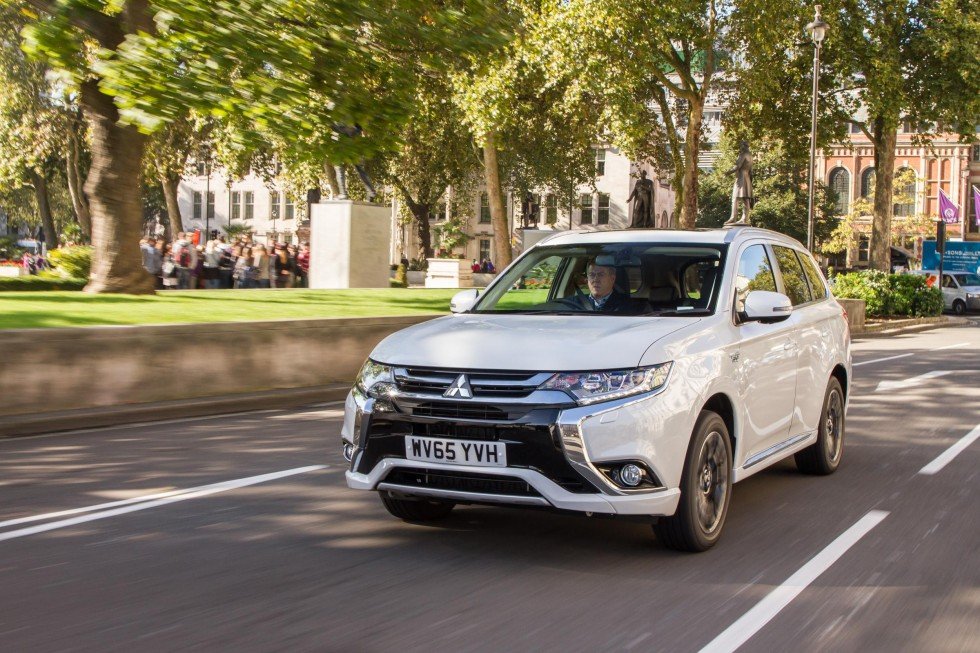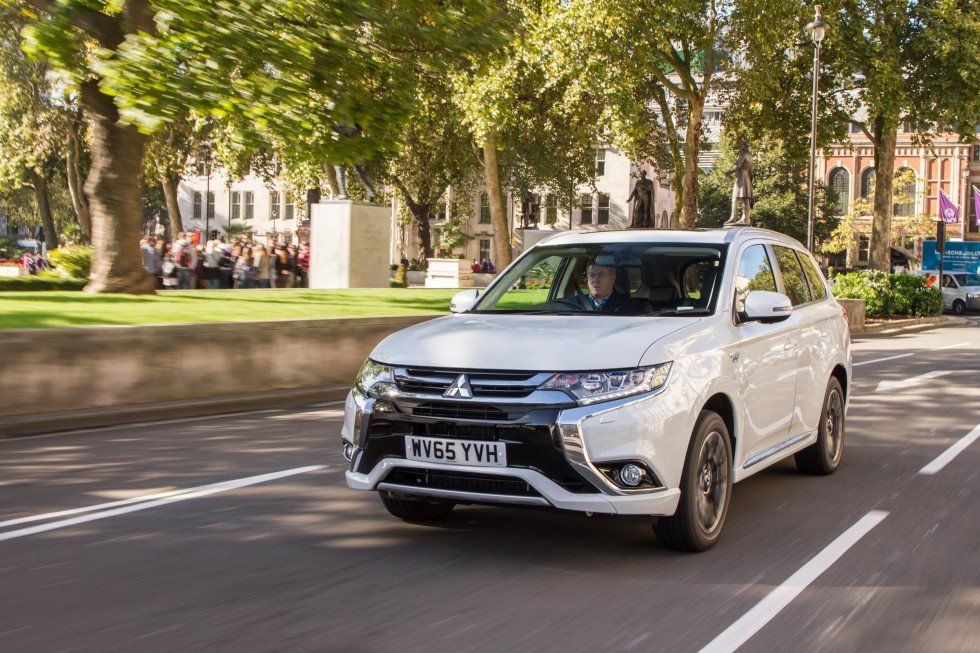 From £31,750: The Outlander PHEV was the first plug-in SUV hybrid on the market, others have since emerged but the Outlander is still one of the best. There's a fresh facelift for 2016 too. You get loads of kit as standard so you needn't work your way too high up the trim-level list if you don't want to, things like cruise control and climate control are standard.
It's not slow, by any stretch, as the Outlander pushes out 200bhp and drags you with 248lb ft of torque. Most importantly though, you can expect 156mpg while only blowing out 46/km of CO2.
Audi A3 e-tron 1.4 TFSI



From £33,200. The second Audi to make our list. The Audi offers clever Plug In technology in a smaller body that the other cars on the list. Expect the A3 e-tron, bit of a silly name, to go close to 30 miles on electric only mode. If your daily commute is less that that, and a great many peoples are then a trip to the petrol station will remain a rarity as you can charge at home. For the same price of the Outlander it remains a hard sell.